Tips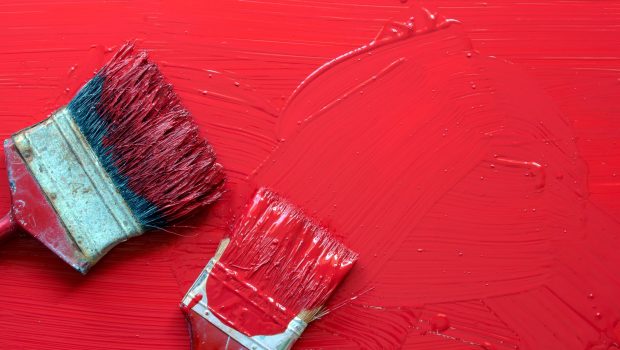 Published on March 26th, 2021
0
Painting your house? Check out these finishes
The right paint finish on the wall is as important as the right paint colour. Read on to know more.
by Team Metrognome | editor@themetrognome.in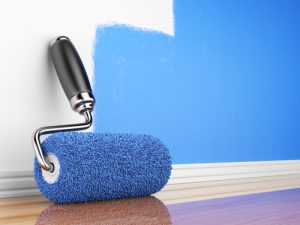 When you consider painting your house, paint color shouldn't be the only focus point. Choosing the right paint finish is as important as selecting the right paint color for your space. If you ask painters in Pune, you will get to know that there are various paint finishes, each having its unique characteristics. To save your time, we've compiled an epic guide that will give you all the necessary information around paint finishes. So go ahead and go through the different paint finishes covered one-by-one below.
Flat Finish
A flat or matte finish offers a non-reflective, smooth appearance. Having more pigment, a flat finish soaks up light and perfectly hides any visible scratches or bumps. If you're painting a space having lots of light, a matte finish would be ideal. The only downside of the flat finish is that it's hard to clean. But if the paint is from a well-established brand, you won't have to put in a lot of effort to clean the painted wall. While cleaning, always remember to use a damp sponge and not any cleanser.
Eggshell Finish
Slightly velvety in appearance, an eggshell finish is known for its soft and low sheen. An eggshell finish is among the few paint finishes that blend perfectly well in any space. Be it a bedroom, study room, living room, or kitchen, an eggshell finish will be perfect for all. It is a very popular finish that is not shiny, but it isn't totally matte too. The best part of this finish is that it's super easy to clean.
Pro Tip: No matter what finish you choose, if the walls are stained because of water leakage problems, no paint finish will last long. If your walls have a similar problem, be sure to first look for someone providing a reliable waterproofing service in Pune, and then go ahead with painting.
Satin Finish
If you're looking for a finish that is more light-reflecting but isn't very shiny at the same time, you'll love the satin finish. A satin finish is often considered the most versatile one, and is ideal for both indoor and outdoor use. It is also long-lasting and relatively easy to clean. You should always choose a satin finish for humid spaces or spaces that don't get a lot of natural light.   
Semi-Gloss Finish
Want your room to have a shiny and sleek appearance? If yes, the semi-gloss finish will help you achieve it. A semi-gloss finish is more reflective than a satin finish and has a smooth sheen. It has high moisture resistance properties and prevents the growth of mildew, mold, and the likes. The only downside is that a semi-gloss finish cannot successfully hide the blemishes on your wall or ceiling.
High-Gloss Finish
Being the most durable finish, a high-gloss finish offers the highest reflection. It is also the most durable and provides a glass-like finish. Owing to its glass-like effect, most interior designers consider it to be a specialty finish. Though it is easy to clean, this finish cannot entirely cover the wall's imperfections or blemishes.
As every finish has its pros and cons, be sure to consider the room type you're painting before choosing any final paint finish. If you're still confused between the various paint finishes, it is best to consult professional designers and painters.
(Pictures courtesy https://www.houselogic.com/remodel/painting-lighting/paint-sheen-guide/, https://dubaipaintservice.files.wordpress.com/2018/08/house-painting.jpg)