Sample Page
You've been reading their stories. Now know who they are. Presenting, The Metrognome.in's writers.
Prashant Shankarnarayan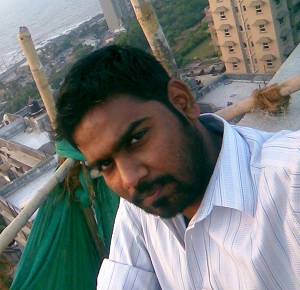 Prashant Shankarnarayan has begged on the streets of Mumbai, snatched jewellery from helpless women, showered notes on bar girls and prostitutes, robbed unsuspecting couples off their money, purchased banned substances right behind a police van and almost got thrashed by traders selling endangered animals – all as a part of his job as a former journalist. He is also the first television professional to introduce augmented reality on an Indian channel using a QR code and the first radio professional to feature 15 officers from the defence forces on the same day. In between, he has been a part of a few award winning teams. He has also worked on many freelance projects ranging from writing detective stories for children, to writing animation films. Presently he heads Advertiser Funded Programming for a leading music television network. Along the way he understands that there is so much to learn and no time to waste. Prashant writes the column 'Soft Coroner' for The Metrognome.in.
    __________________________
Humra Quraishi
Humra is a Delhi-based writer, columnist and a veteran journalist. Apart from working for various mainstream publications, she has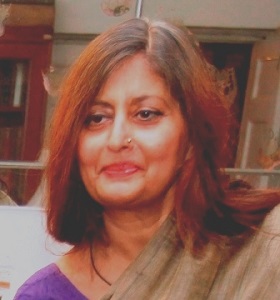 written such books as Kashmir: The Untold Story, about the Kashmir Valley; has had her writings compiled in a volume titled Views: Yours and Mine, and co-authored a book with writer Khushwant Singh, Absolute Khushwant. Her take on what it's like to be a singleton in today's turbulent times is part of the anthology Chasing The Good Life: On Being Single. Humra writes the current affairs column 'Enough Said' and at times a film story, for The Metrognome.in.
__________________________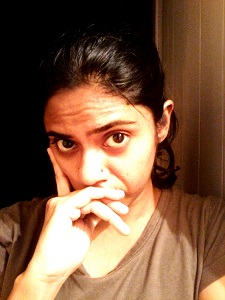 Vrushali Lad
Vrushali has been a journalist since 2005 and a freelance writer for the last four years. In this time, she has learnt a few things about herself – that despite hating to meet new people, she will meet them for a good story. That she is a highly impatient person who can switch into a Zen state of calm at will. And that there's no trouble that a mother's love, a hot cup of chai and a cupcake (in that order) will not soothe. When she's not working or baking to combat stress, Vrushali avoids having her picture taken and obsesses over what to read next. She writes on people and trends for The Metrognome.in, apart from the column 'Patrakar Types'.
__________________________
Jatin Sharma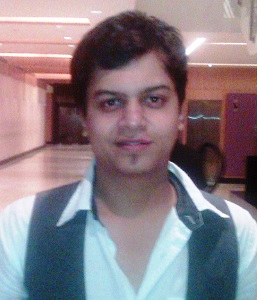 Jatin Sharma is a radio and TV professional. He has produced radio shows that have been recognised thrice at the national level. And that's not the  only time he likes to go on stage! He also performs stand-up comedy at various clubs in Mumbai. Jatin writes the very popular 'Overdose' column for The Metrognome and loves it when people follow him on Twitter (@jatiin_sharma) or send him an e-mail (jatiin.sharma@gmail.com).
 __________________________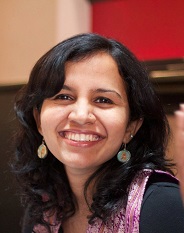 Shweyta Mudgal
Mumbaikar by birth and a New Yorker by choice. Global nomad. Physically lives in Singapore; in spirit lives outside it. Airport designer by profession, a writer by passion. Language purist, grammar snob. Believes the term 'multi-tasker' was invented for people like her. Gregarious social networker – Shweyta knows at least one person you know. Avid blogger (www.shweyta.blogspot.com) who clearly has a lot to say, both verbally and textually. Thankfully married to a good listener. Part-time mommy to a soon to be two-year old. Writes the column 'Outside In' for The Metrognome.in
 __________________________
Salil Jayakar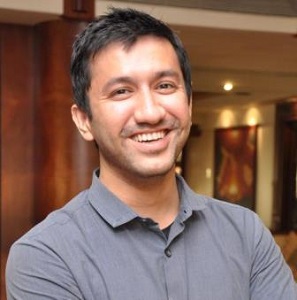 Salil is a media professional who loves London as much as he hates bad grammar. When he's not sweating it out at the gym to go #fat2fit, he's most likely cooking up a storm in the kitchen but #cooknakaho! Salil believes that each one of us has a story to tell and that travel is a great teacher, which is why he writes about his twin passions – people and travel – for The Metrognome.in.
__________________________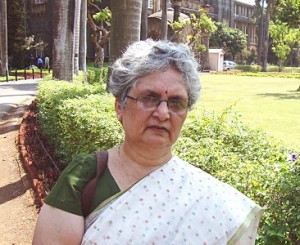 Shubha Khandekar
Author, journalist, editor and translator, Shubha writes about heritage and archaeology, and indulges in a dig when there's a chance. Her cartoons, based on themes drawn from Indian history and archaeology, appear on the FB page ArchaeoGiri, something nobody has attempted before. When she is not reading, she is either climbing the Himalayas, or listening to Indian music, or is bent over a hand embroidery project. She writes in Marathi and English, and lives in Kalyan, Mumbai, with her daughter.
 __________________________
Nidhi Qazi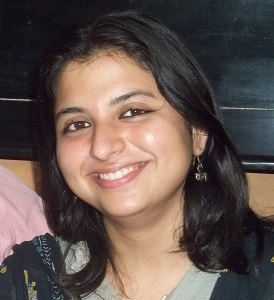 Nidhi is a student at the Deonar-based Tata Institute of Social Sciences. She feels that writing gives vent to her brainy ideas and helps her explore and experience people. Nidhi writes on people and communities for The Metrognome.in.
__________________________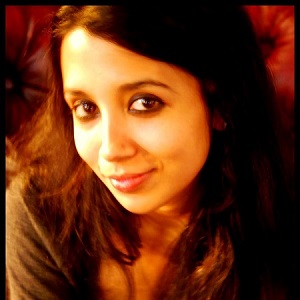 Medha Kulkarni
Medha is The Metrognome.in's link to art and art events in the city. She is an art curator, a writer, and an illustrator. Her main preoccupation is art, which she eats, sleeps and breathes. Medha also writes at www.bricolagemagazine.com and medha-kulkarni.tumblr.com.
  __________________________
Beverley Lewis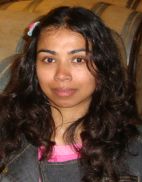 Beverley is all about healthy lifestyle living and overcoming obstacles of the mind, body and spirit. She loves travelling, meeting new people and experiencing new cultures. She often wishes she had a magic carpet and a large trust fund to take her to exotic destinations. Beverley writes on beauty, and occasionally on travel, for The Metrognome.in.
__________________________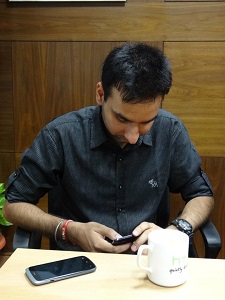 Manik Kakra
Manik is a Delhi-based Commerce student, who, by his own admission, is ready to play with new gadgets at almost any time. Manik is The Metrognome's youngest writer and he writes exclusively on tech for the site.
__________________________