Places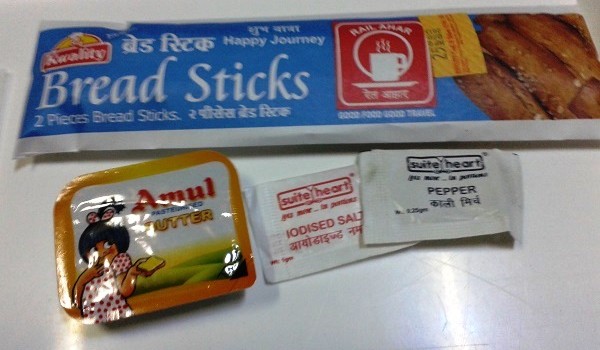 Published on March 11th, 2014
1
My first overnight train journey
A Mumbaikar took a long distance train journey out of Mumbai this year – the first in his life, ever!
by Salil Jayakar | @Salilicious on Twitter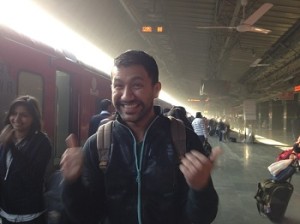 I remember reading in my Geography books that that the Indian Railway was the largest employer in the world. That trains were the lifeline of India and millions of Indians undertook train journeys each year. Some of these journeys spanned well over two to three days and over 50 hours. Annual holidays were planned months in advance to make sure that the best berths were confirmed. During most school summer holidays, classmates went back to their ancestral homes and came back with tales of exciting train journeys.
I listened to their stories with a sense of awe and jealousy. For the Bombay born-and-brought-up me didn't have a train story to tell! I didn't have an ancestral home or village to go back to and we never really did family holidays. When I did start travelling on my own, with friends or for work, it was mostly road trips out of Bombay or long weekend trips to Delhi, Goa or Bangalore on a 'cheap' air ticket. Naturally, friends and acquaintances rubbed salt on my wounds. "You've never been on a long distance, overnight train journey?" "Dude, you don't know what you're missing!" "How can you have lived in India and never travelled on a train?" Needless to say, I hung my head in shame. 
But in the New Year of 2014, I can hold my head high and proudly say that I now have a long distance overnight train journey to call my own! On Christmas Day (2013) I was on a Delhi-bound Rajdhani from Mumbai 3 AC (no less), having managed tatkaal tickets a day before through an agent whose nonchalance throughout the dealings had me really worried. I had also booked tickets two months in advance through IRCTC but as expected, these were not confirmed till my journey date.          
Before my first long distance overnight train journey, I was as excited about it as a five-year-old who has new toys to play! At Mumbai Central station, well before time on the day of travel, I dare say I was visibly thrilled to see my name on that list stuck outside each compartment. The AC actually worked and I was completely taken in by the staff that came around offering pillows, bed-sheets and covers for the journey. I went camera crazy as I snapped just about everything on my smartphone – the coffee cup, breadsticks to go with the soup, the meal tray and even the ice-cream at the end. So much fun!
The journey in itself was quite ordinary. The cranky year-old cry baby slept through the evening and promptly woke up at night to keep us all up late in the night with his constant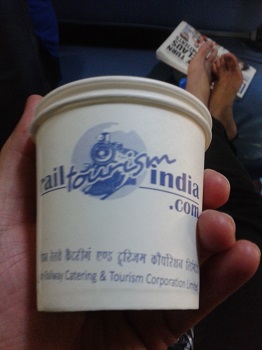 howling. Not to mention the uncle on the berth below who snored like there was no tomorrow. I realised that the top berth is not the best one to book if you want to sleep, difficult to climb up to and not enough head space if you want to sit for a bit when the other occupants are sleeping. But I suppose that's better than having someone's smelly feet dangling in front of your face. No?
In a couple of weeks, I'm off to Aurangabad to see the famous rock-carved temples of Ajanta and Ellora. My overnight train tickets are already booked and I'm excited to take off on another overnight train journey! 
Quite the pro now, ain't I?
Salil Jayakar is a 30-something Bandra boy who loves Mumbai and London in equal measure. A journalist turned digital marketing consultant turned corporate communications professional, all by accident, he loves to cook and dreams of being on Masterchef – the Australian one – some day. 
(Pictures courtesy Salil Jayakar)