Places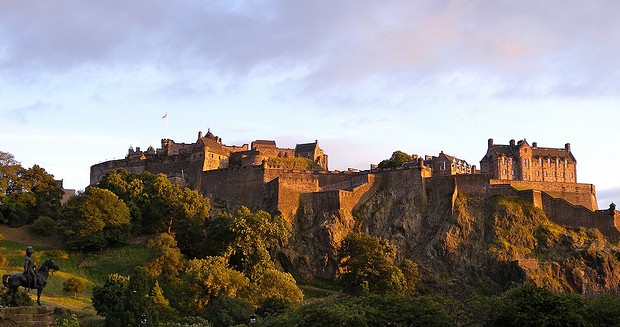 Published on May 7th, 2013
0
Haggis, hotels and holidays in Scotland
A Mumbaikar travelled to Scotland and visited its castles, got spooked in Edinburgh and revelled in Scottish food and drink. It's a perfect holiday spot, she thinks.
by Beverley Lewis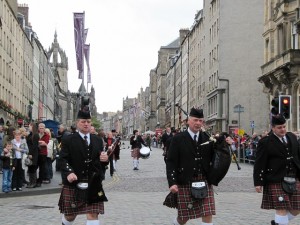 Its magnificent skyline is dominated by the Edinburgh Castle and it is the perfect place to explore art venues and other Scottish staples. Renowned for literature, performing arts annual events such as the Edinburgh Festival and the city that inspired writer JK Rowling, I think it is the perfect place for a holiday.
I always wanted to visit Scotland ever since I heard the bagpipes as a little girl. When I was a student in England, I always came close to visiting Scotland, but never made it to the promised land. So, when I finally made it to Scotland eight years later, I got very excited and couldn't stop smiling.
Ancient history
Your holiday in Edinburgh can start with a tour of the Edinburgh castle, a symbol of pride and spirit of Scottish independence, which has dominated the city since the 11th century, although over the centuries it has expanded and been renovated many times. The Edinburgh Castle houses the Scottish Crown Jewels, which includes the royal crown, the sceptre, the sword and the mysterious 'Stone of  Destiny', which, according to legend, came from the Holy Land. Before you leave, do not forget to pay homage to the statues of William Wallace and Robert the Bruce, Scottish heroes of the resistance.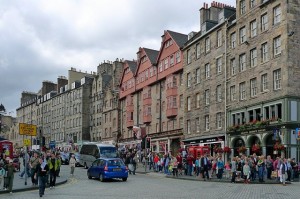 If visiting the castle is not your cup of tea, you can pay a visit to the Royal Museum of Scotland or you can stroll through the Old Town of Edinburgh. Try and visit the Royal Mile and the High Street, where you will find many historic buildings, including the ancient City Chambers. Since Edinburgh is considered one of Scotland's most 'haunted' cities, and if you don't mind getting spooked, take a walking tour of Mary King's Close, the famous haunted street, or Grassmarket, the execution grounds. Also, do not forget to drink a pint at The Last Drop, the historic pub where the condemned were led to drink the last drop before they faced the gallows.
Festivals and food
Scotland's capital plays host to an exciting array of festivals throughout the seasons. You can enjoy the largest farmers' market in the country, which takes place on Castle Terrace every Saturday, while there are also many special foodie events on offer elsewhere in the area , particularly during the summer months. Taste of Edinburgh is now held annually in one of the city's beautiful parks, bringing a vibrant atmosphere and plenty of eating, drinking and entertainment to the capital.
August will see the return of Edinburgh's Foodies Festival in Holyrood Park where you can sip stylish cocktails, enjoy signature dishes inside the restaurant tents and gain some insider tips to take back to your own kitchen.
When in Scotland, eat and drink as the Scots do. So, although you may nurse frequent hangovers trying to keep up with them, you can do so with a Scottish breakfast. Scottish breakfast is very similar to its English counterpart, with the addition of potato scones and a few other regional variations depending on where you get it from. You sometimes get fried haggis, the national dish of Scotland.
Traditional haggis is a savoury pudding made from sheep's heart, liver and lungs; minced with onion, oatmeal, suet, spices, and salt, mixed with stock, and traditionally encased in the animal's stomach and simmered for approximately three hours. However, modern commercial haggis is prepared in a sausage casing rather than an actual stomach. Obviously, not everyone can stomach this. For evening eating, you could try a restaurant serving traditional Scottish food, situated on the High Street. If you are a vegetarian or vegan, you can still enjoy the local fare as most restaurants offer vegetarian options.
Stay options
Hotels in Edinburgh can range from the youth hostels to luxurious five-star hotels. Wherever you stay in Edinburgh, make sure you are well rested to enjoy all the city has to offer,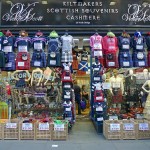 least of all its fabulous shopping, from Harvey Nichols and Jenners to small independent boutiques, there is something for everyone.
Getting there
One can take a direct flight to Edinburgh with a stopover at Paris or Amsterdam. The flight will cost approx Rs 65,500, per person. The best time to visit is during the summer months i.e. June to August.
(Pictures courtesy Beverley Lewis)