Places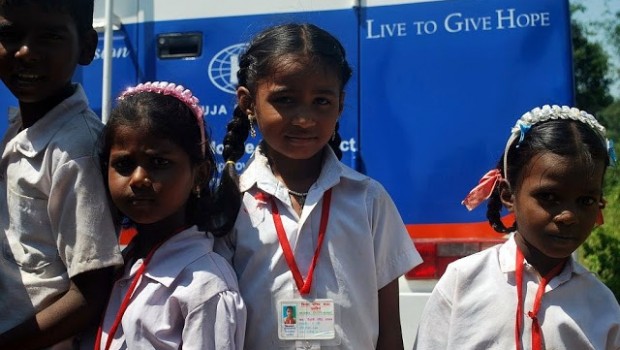 Published on November 6th, 2012
0
A taste of rural Indian hospitality
Salil Jayakar took a day trip to Jwahar taluka and came away charmed by the tribals and their simple lives.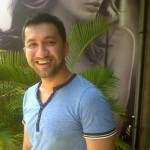 Drive outside of the city from the Western Express Highwayand you'll find yourself in what is Jwahar taluka of Thane district, home to several adivasi or tribal villages. As you make your way past small tiled roof huts, children walking their way to school – often kilometres away – and women working in the fields, you're taken in by the lush countryside.
It's not hard to believe that just three or four hours away from the city, these tribal villages exist in a world of their own where basic amenities like clean drinking water, education and healthcare are hard to come by. Despite the hardship they face, these tribals will welcome you with smiles, shy no doubt, and give you a taste of what rural Indian hospitality is all about.
But enough of romanticising this India, so ably done by all those diaspora writers.
It is here in Jwahar taluka that the Hinduja Foundation in association withHindujaHospital runs its mobile health units (MHU). These MHUs provide some much-needed basic diagnostic healthcare facilities to the tribal villages in the area. The largest of the three is an air-conditioned bus that has been specially designed and fitted to provide basic healthcare. It has an examination bed, a blood testing and X-ray facility, etc. It is serviced by a doctor, a nurse and lab technicians. Given its size, the bus is parked on the outskirts of the largest village that is most easily accessible by road. Two smaller MHUs have recently been deployed to target villages that lie further inside. These MHUs also have the basic diagnostic facilities and are manned by a doctor, a nurse and lab technicians four days a week from Monday to Thursday for which staff fromHindujaHospital is rotated on a weekly basis.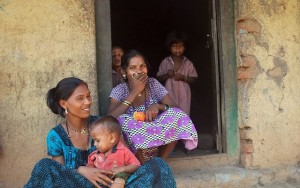 During the couple of hours I spent at one such village, nearly 50-odd villagers lined up for their check-up. Girls in school uniforms smiled shyly for the camera I aimed at them. At the local village school, which has just 16 students (if I remember correctly), desks are a luxury. They sit on the floor. As I walked around, the women grinned. It's altogether another thing that my accented Marathi drew quite a few amused looks as well. You can't but notice the simplicity of their lives as they sit about their thatched huts or go about their daily chores. Interestingly, I saw more women than men. I'm guessing the men must be working in the city. I couldn't see any signs of electricity, no overhead wires or TV antennae that jutted out on the skyline. But near the village school, much to my surprise, a telephone rang! Out walked a woman from the house nearby to answer it. Wonders never cease.
After spending a couple of hours at the village cluster, we drove further inside to the local ashram school as it is called. The school is a residential school for tribal children, is powered by solar energy and is situated on the banks of a river. Quite an idyllic setting, this. Needless to say, any visit here is met with much curiosity by the kids who – when they are not attending class – are running around in glee. Again, my accented Marathi meant a few crooked grins for the lens. As I walked around, I was taken in by the simplicity of the teaching methods and the discipline that the teachers try to instill. A board outside the principal's office listed a daily time-table of activities starting with a 6 am wake-up and exercise call to the day' lessons, homework and self-study time. How many of us have led such a disciplined life of academic rigour? Even more interesting was another board that listed the day's meals – from breakfast and lunch to an evening nashta and dinner – an all-vegetarian affair. I didn't see any signs of a TV for some much needed entertainment. Catch-catch by the river or a swim, perhaps?
I don't mean this piece to be a sermon on what we need to do at the grassroots level. Let me also clarify that I work for the parent organisation (Hinduja Group) that runs both the Hospital and the Foundation, so this is not meant to be a publicity post either. It's just a simple narration of my trip.
Aside: On our way back to the city, we took a detour near Naigaon off the Western Express Highwayto Bhajansons Dairy Farm, which is quite popular in the area for their lassi and sweets. And I couldn't but smile when I read 'Black buffalo is the black beauty but gives us white milk for nourishment' on a board outside one of the tabelas. C'est la vie! No?
Salil Jayakar is a 30-something Bandra boy who loves Mumbai and London in equal measure. A journalist turned digital marketing consultant turned corporate communications professional, all by accident, he loves to cook and dreams of being on Masterchef – the Australian one – some day. 
(Pictures courtesy Salil Jayakar)