Wellness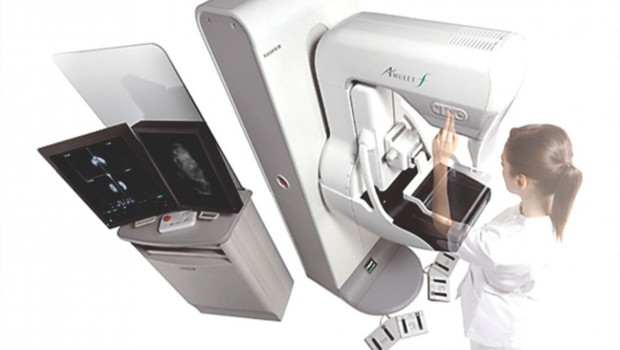 Published on May 22nd, 2013
0
World's leading mammography system launched
The machine uses artificial intelligence algorithms to help detect abnormalities that would not normally be seen by the naked eye.
by The Editors | editor@themetrognome.in
The recent news of Hollywood actor Angelina Jolie undergoing a double mastectomy and the consequent brouhaha over it notwithstanding, the early detection and treatment of breast cancer is a growing concern worldwide. India, too, has rising numbers of women being detected with breast cancer. Most times, early detection can save lives.
Of the ways to detect this disease, doctors advise regular mammography scans. However, not all mammographies can detect abnormalities, and a very high resolution scanning system  has been seen to help. Hearteningly for India, such a system was recently launched by eminent doctors in the country.
A mammography scan is a high-resolution X-ray of the breasts. It is done with the intention of early detection of breast cancer. Many studies all over the world have shown time and again that breast cancer has a much better survival rate if detected early. It is a simple procedure and requires no special preparation.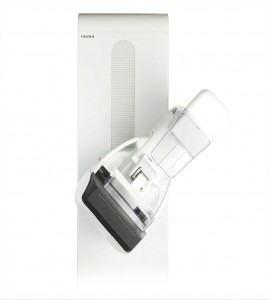 Known as 'the best mammography system in the world', the machine Amulet is a low-dose, 50-micron full filed digital mammography system that uses artificial intelligence in detecting abnormalities. Says Dr Harsh Mahajan, Honorary Radiologist to the President of India, "We have seen a sea change in mammography technology over the last couple of decades. It started with screen-film mammography and gradually moved to CR-based mammography, which is still the most popular form of mammography in India today. But with Amulet, we now have the capability to scan the breasts with much more clarity than ever before. The Computer Aided Diagnostics (CAD) system installed with the machine helps direct the radiologist in the direction of lesions that would normally not be seen by the naked eye."
Dr Venu Gangahar, who says he has used Amulet, said, "We had a patient whose mammogram looked completely normal, but the CAD system directed us to look at a particular part of the breast in greater detail. When we double checked this area after zooming, we realised that there was in fact some micro-calcification, that was further evaluated by MRI which detected a focal suspicious area which might be an earlier cancerous lesion." According to Dr Gangahar, this patient's images were previously sent to one of the best cancer centres in the world, who were not able to detect the lesion on initial inspection.
Breast cancer stats:
– One in 28 women in urban India is found to develop breast cancer, according to the Tata Memorial Cancer Center, Mumbai.
– There will be 2,50,000 new cases of breast cancer in India in the year 2015, as per the All India Institute of Medical Sciences (AIIMS).
–  Early screening can decrease mortality of breast cancer by at least 30 per cent, says the World Health Organisation (WHO).