Wellness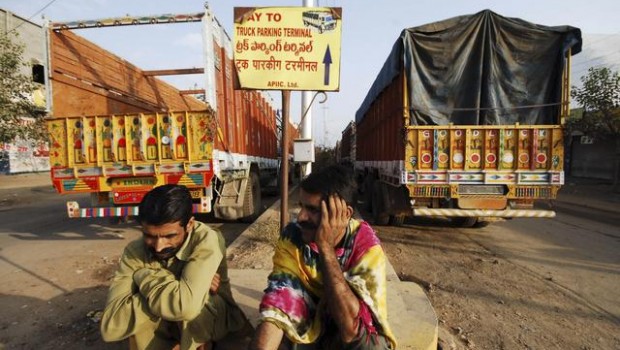 Published on November 29th, 2012
0
Truck drivers at most risk of AIDS
Low awareness, not knowing that they are carrying the virus results in them infecting at least five others, say doctors.
by The Editors | editor@themetrognome.in
It has been known for long that the most vulnerable-to-disease people in society are usually those who are out on the road for work. And when the disease is something as serious as HIV or AIDS, truck drivers are at the highest risk of infection.
The Mumbai-based Medscape India conducted an awareness interaction for truck drivers early this week, in which there were 75 participants. Says Dr Sunita Dube, Chairperson, Medscape India, "A large percentage of our truck drivers and their helpers are infected with AIDS and there is an urgent need to create awareness among this community to check the spread of the fatal disease. What we found was that most of the participants had only a faint idea of what the disease was, and how much at risk they were."
Dr Rahul Mishra, HIV/ AIDS Consultant, Medscape India, adds, "As per our study, only two percent of them know the difference between the HIV and AIDS." Medscape is currently running a 'Zero AIDS among truck drivers' initiative.
Dr Dube contends that the basic risk factor stems from truckers and their helpers having easy access to commercial sex workers. This, combined with the fact that several of them still do not use condoms, was leading to higher numbers of infection among this community. "There was a transporter who participated in the interaction, and who said that most truck drivers are not able to resist going to sex workers, because of long periods of abstinence," Dr Dube says.
Another interesting trend among many truck drivers is that they find the idea of using condoms either amusing or appalling. "Most of them are not even aware that they are carrying the disease, and if afflicted, they may go for check ups for such symptoms as persistent cough, for example. Since the disease goes undetected till the final stages, the problem of undetected cases is compounded because one trucker may account for five more undetected HIV and AIDS cases, from route to spread. Hence, there is a need for compulsory periodic testing of truck drivers for HIV and AIDS, apart from providing free condoms at petrol pumps and dhabas.
"But some of them were open to the idea of carrying a condom kit the way one would carry a first aid box. Even their wives are not much aware of AIDS and how it can spread through unprotected sex, because there is not much anti-AIDS advertising happening on TV or radio throughout the year – it happens only when December 1 (World AIDS Day) approaches."
(Picture courtesy AP. Picture used for representational purpose only.)