Wellness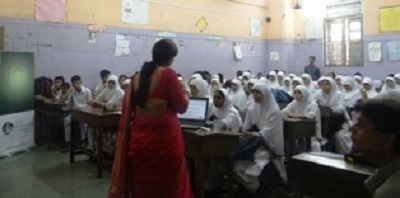 Published on August 28th, 2015
0
Research centre wants to save children from cancer
Conducting free seminars in 14 Mumbai schools, the DS Research Centre wants to educate children about substance abuse and cancer effects.
by The Editors | editor@themetrognome.in
Cancer is a dreaded disease and is often caused by many wrong lifestyle choices. In the current times, it has been found that children studying in classes 9 and 10 show an increased inclination for addictives like drugs, cigarettes and alcohol. They may or may not be aware of the consequences, especially that these addictions can lead to many diseases, especially cancer.
The DS Research Centre, Mumbai has launched a 'Spread It to the Roots' campaign to educate around 4,000 children from 14 schools across Mumbai about cancer.
Spread It to the Roots majorly speaks about healthy habits and healthy lifestyle. It explains about the challenges that students face in maintaining healthy habits, including the negligence of healthy food and regular eating due to academic pressure. It has been found that students abuse alcohol, tobacco and drugs when they see celebrities indulging in these habits.
"Students are the future of the human race. Increase in cancer incidence due to false habits picked up by students is really sad. Having an awareness programme for them will really prove beneficial for their future," said one principal of a city school. Schools like St Stanislaus (Bandra), Holy Family (Andheri), Cathedral and John Connon (Fort), Sacred Heart (Santacruz), Anjum-I-Islam (Fort), St Elias (Bandra) and St Michael (Mahim) etc. are among 14 schools where the seminars are to be held.