Wellness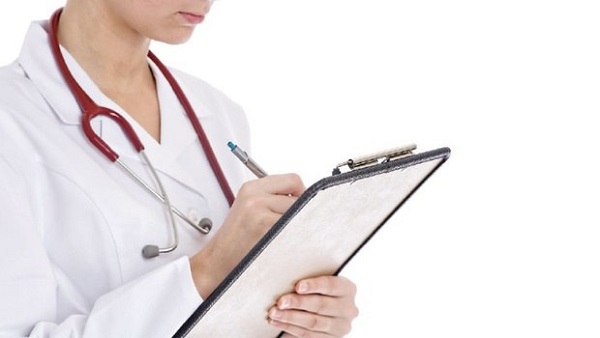 Published on March 12th, 2015
0
Looking for a good doctor? Let this site help you
Run by three Mumbaikars, the website treatum.com helps doctors and patients connect instantly without either of them wasting any time.
by The Editors |editor@themetrognome.in
A good business model is seldom born out of complicated Powerpoint presentations or lengthy sales talks. It is often born out of a simple concept, which you can then refine into a workable enterprise.
Three Mumbai men and friends – Amol Sonavane, Ayub Siddiqui and Ravi Shet – met at a café and were merely discussing different areas in healthcare and IT, when they stumbled upon the perfect solution to an age-old conundrum: how can a person find the right doctor without going to several others or asking around for help? Out of this question came www.treatum.com, the site that the three founded in March 2014 and which is a platform for patients and doctors to find each other with minimum fuss and without wasting time. "If one wants a doctor in a certain area, for example, they can call up a phone-based service like Justdial or go on the Internet and launch a general search. The problem with this is, firstly, that you will receive the names of doctors in a wide geographical area. Secondly, the results are often what not you require – if you have a skin ailment, you can't go to just any skin doctor. Getting the right doctor for your problem is difficult," explains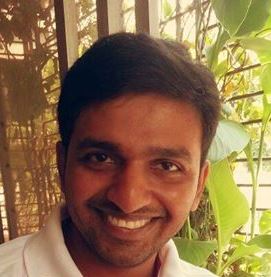 Ravi (in pic on left), speaking to The Metrognome.
How does it work?
All a user has to do is log on to the site and ask a question pertaining to his or her problem. "The site offers answers if you want to ask an expert. We also connect you to the right doctor after first understanding what you are looking to address. This saves the patient's valuable time," Ravi explains. He adds that many people are unsure of which kind of doctor they need, so they simply describe their problem to the site and get feedback. "At our end, we have over 70 doctors listed with us, in Mumbai, Navi Mumbai, Thane and Pune, so we find out the geographical location of the patient, details of his or her ailment, and then coordinate with the doctor. We don't interfere in the patient-doctor interaction at all, nor does our business work on the principle of taking a commission from the doctor for every patient that comes through us," he says.
He also explains that the patient's query is also looked into to separate pranksters from genuine patients. "We also work only with doctors who have a good track record. Some background checks are also conducted on the doctors' credentials, because we don't want to have fraudulent doctors on our roster," he says.
The site does not charge patients for asking information or eventually interacting with a doctor and taking treatment. "The site is completely free to use for patients, while we charge a small premium for doctors registering with us," Ravi says.
Why doctors should tie up with the site
On the other end of the spectrum for this site are the medical professionals who register with them for a yearly fee. "Many doctors today don't have their own website and may be listed with a phone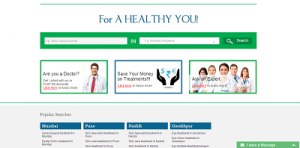 search company. This means that their names will often be lost in the overall lists that these search companies have. Instead of this, we offer doctors a microsite that lists all their information, past successes, any photos or videos, all contact information, etc. We develop the content for the microsite ourselves and maintain the backend processes, too," Ravi explains.
He claims that doctors and hospitals can register themselves with the site in just 60 seconds. "All the doctor has to do is click on the 'Are you a Doctor?' section to get started," he explains. Depending on the package the doctor pays for, he or she may get a range of services from the site.
How patients can benefit further
Apart from the ease of finding a reliable doctor and getting an appointment with the site's help, patients can also call up their helpline and speak to the staff to get accurate information. "We also offer patients attractive discounts on some services under the 'Save your money on Treatments' section where they can get the best deals on skin, hair, eye, and other treatments, and we don't charge for these deals," Ravi says.
He says the site has helped several patients already, and not just in Mumbai. "We had a query from Finland recently, and the patient received excellent treatment from our doctor in Mumbai. There have been queries from other places, too. Ultimately, our site runs on the basis of quick help and trust. We are not here to make money out of patients who are looking for urgent help," he says, adding that patients appreciate the process of appointments being made for them and quick service.
(Featured image courtesy www.newindianexpress.com)