Wellness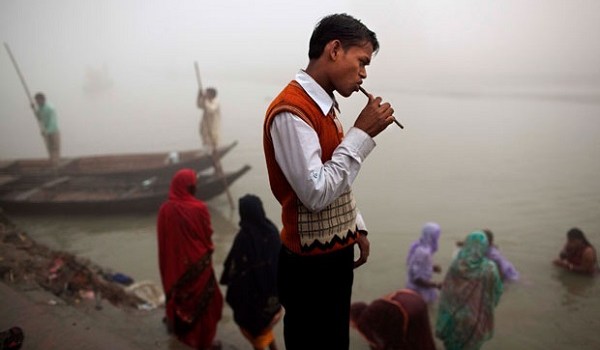 Published on December 30th, 2013
1
'Indians don't see a dentist unless they suffer a toothache'
The Indian Dental Association (IDA) cautions on the problems arising from lack of oral hygiene among adults and young children.
by The Editors | editor@themetrognome.in
Do you brush your teeth at night, despite coming home very late from work or a party? Do you undergo regular dental check-ups to maintain the health of your teeth?
Or do you think of going for a check-up only when there's a severe ache in your tooth?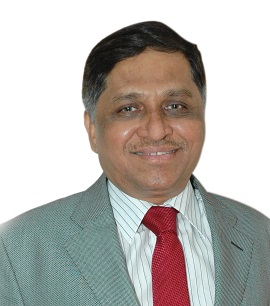 If you fall in this latter category, you are not alone. The Indian Dental Association (IDA) contends that a low number of Indians visit a dentist despite suffering cavities and tooth decay, and that both adults and children in the country are prone to gum disease and bad dental health. We spoke to IDA's Secretary General Dr Ashok Dhoble on the subject.
Excerpts from the interview:
What is the biggest challenge that doctors face in creating oral health awareness?
Although the Oral Care market in India is continuously evolving, it yet remains one with great potential for growth. India offers a big opportunity as it is still an under-penetrated market. Indians tend to follow a remedial path where they seek professional dental care only at the time of severe toothaches. There is little awareness of the benefit of an early, preventive care approach to oral health.
Only a few people realise that oral problems can be prevented by adopting a few simple, stress-free hygiene practices. Starting early will make oral care a habit and not a practice. Children, from an early age of three should be made aware of the basics like the importance of brushing teeth twice a day, cleaning teeth and gums properly and other oral care information. While brushing your teeth is essential in the morning, brushing at night is as significant to reduce bacteria activity in your mouth.
The availability of toothpastes which are focussed at providing relief for specific ailments are helping to address oral care needs. However, the need to spread oral care awareness in the country is important. A Consumer Usage and Attitudes Survey recently conducted by IMRB (2009) International for Colgate-Palmolive (India) Limited revealed that out of 70 per cent who suffer from cavities or decay, only 58 per cent visit the dentist.
There are steps being taken by the dental profession to ensure maximum awareness in this regard. The Indian Dental Association, each year partners with Colgate-Palmolive (India) Limited to organise the Oral Health Month spanning two months. This platform offers our affiliated dentists to provide free dental check-ups to consumers across the country. This year, 30,000 IDA dentists have come forward to spread Oral Care awareness supporting the Oral Health Month in October and November 2013.
Which are the age groups and people most vulnerable to oral health disorders?
Oral diseases are not restricted to just adults or children. Any person who doesn't pay heed to his/her oral hygiene is prone to oral care disorders.
Introducing your child to good oral care and hygiene practices from an early age is recommended. As mentioned earlier, children should be taken for regular oral health checkups from the age of 3 years. Children are vulnerable to dental problems because of their affinity towards sweets, chocolates, sugary drinks and sticky fast food options; they are more likely to show early signs of caries that may lead to problems like cavities. This can lead to other complications such as toothache and may affect the child's overall health in the long term.
Even teenagers, for that matter, are so engrossed in studies, sports and other social activities, that oral care often takes a back seat. In such a situation, parents should encourage brushing, flossing and regular dental checkups for them. If need be, parents should become role models and set high standards of oral hygiene for their children to follow.
What is your expectation from corporates in the realm of oral health care? How, in your opinion, should corporates help in generating awareness?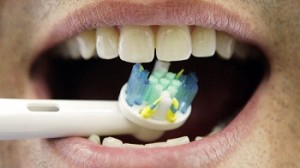 There are many companies that undertake numerous socially relevant initiatives towards this cause throughout the year and across the country.
How should the Government respond to the need to create awareness?
Provision of healthcare is the responsibility of the Government.  Other agencies like IDA are meant to supplement the governmental efforts. Public expenditure on health in general is very poor and there is no separate allocation in the budget for oral healthcare, in particular, which is a must.  A separate oral health policy as a part of the national health policy could improve matters in this regard. 
Changes in the nation's demographic profile, new technologies, evolving disease patterns, growing Government and media influences, market place changes, globalisation of healthcare–all these and other factors affect dentistry just as they influence other parts of society.
A well-structured, continuous training programme to keep pace with changing disease patterns can contribute to better oral health.  The Government should take a lead in this regard and must use the arm of Dental Council of India for this purpose. There is no separate department to exclusively deal with oral healthcare services. Oral health problems being directly linked to our own lifestyles, and lifestyle changes being rampant, setting up of a separate Oral Healthcare Services Department in the Ministry of Health brooks no delay.
Looking at the limitations of the public sector, the private sector equally has a major role to play in the development of the nation's health. Public Private Partnership should be encouraged on an increasing scale to improve healthcare, including oral health.
An aggressive approach to oral health promotion, disease prevention and access to dental healthcare needs to be adopted to improve oral health and quality of life, since oral health is often neglected by most people. Towards this end, a closer collaboration among all healthcare providers should contribute to achieving dentistry's primary goal of improving the health of the people.
Have you come across a recent study/survey in India that threw light on the issue of lack of oral health awareness?
Various studies, over a span of time, have thrown light on oral problems in India. For instance, a survey by Nielsen (2011), commissioned by Colgate-Palmolive (India) Limited, reveals the seriousness of the condition of tooth sensitivity in India; and the dismal state of awareness about this oral health problem. According to the survey, over 40 per cent of the respondents claimed to suffer from tooth sensitivity.
The objective is to spread the overall oral care awareness and make consumers aware of the importance of oral hygiene as part of their overall health.
Do you find a disparity in awareness of oral health care between India's cities and rural areas?
Some rural areas in the country have limited dental facilities as compared to the metros. Consequently, the level of oral care awareness in these areas is also low. However, there are several initiatives undertaken by institutions such as the IDA which aim to educate the rural population.
(Pictures courtesy www.telegraph.co.uk, www.foxnews.com)