Wellness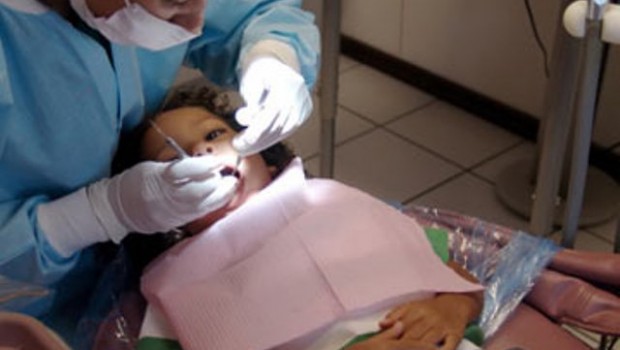 Published on August 27th, 2014
0
Indians are suffering from more cavities than before
We don't have the time to take care of our teeth. Worryingly, this is increasingly causing cavities like never before.
'You are what you eat' goes the age-old adage, which simply means that good health and fitness depends on eating healthy. However, our ever-changing lifestyles mean lesser time to pay attention on what to eat, how to eat, and if it is affecting the overall and oral health. In fact, our increasing affinity for modern foods not just affects the overall health but has implications on one's teeth as well.
This is leading to an increased prevalence of cavities and other oral health problems. This concern was further affirmed by a recent survey conducted by the market research firm GFK Mode. The survey confirms that 88 per cent dentists agree that the incidence of cavities nowadays is higher than before.
Increasingly, the survey brings to light the fact that today, ever changing food habits and modern foods are leading to the prevalence of cavities. Commissioned by Colgate-Palmolive (India) Limited, the survey found that not only modern day foods but also everyday foods like rice, dal, dalia and fruits produce sugar acids that are responsible for cavities.
According to the survey, 94 per cent dentists agree that modern foods like burgers and pizzas cause cavities. Dr Sandesh Mayekar elaborates, "It's interesting to know that in addition to modern foods, everyday foods like dal, dalia – otherwise considered healthy – can cause cavities, too. Cavities are a result of both modern and everyday foods.  Therefore, the use of a clinically proven oral care solution, which will help eliminate the root cause of cavities, is a must."
Also, cavities are not just restricted to sweet and sugary food items. Most foods that we consume on a regular basis have the potential to cause cavities. This is because regular and modern foods contain sugars, which get converted into harmful acids inside the mouth. These acids – known as Sugar Acids – are the primary cause of cavities. The sugar acids eat away the external surface of the tooth, destroy the enamel and lead to the formation of cavities. If not neutralised in time, they can cause demineralisation, which can ultimately lead to tooth damage. Therefore, neutralisation of sugar acids is the key to fighting cavities.
(Picture courtesy health.howstuffworks.com)