Wellness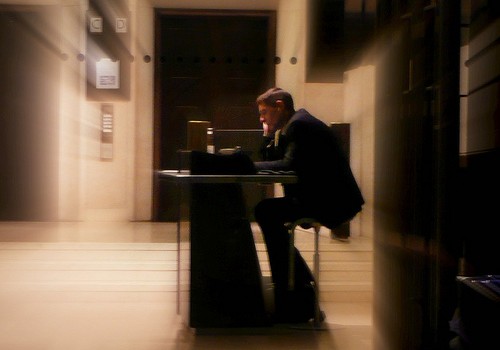 Published on April 10th, 2013
0
Government jobs are better for health
A new survey reveals that those having private sector jobs have unhealthier lives than those holding government jobs. Read on.
by The Editors | editor@themetrognome.in
For long now, Indians have been content to spend their lives working for the Government, since these jobs come with that wonderful word – 'security'. However, a lot of youngsters have rebelled against this mindset for a long time now, choosing jobs in private firms or even branching out into business.
Now it turns out that working in the private sector or for yourself can have a bad effect on your health: a recent survey released by the Associated Chambers of Commerce (ASSOCHAM) says that "due to demanding schedules, high stress levels and performance linked perks in private sectors, nearly 85 per cent of employees in private sectors are afflicted to lifestyle and chronic diseases, apart fro acute ailments, as compared to government employees ranging below 8 per cent."
As per the survey, which was conducted in major cities like Delhi, Mumbai, Kolkata, Chennai, Ahmedabad, Hyderabad, Pune, Chandigarh and Dehradun and included a little over 200 employees from each city, showed that 42 per cent people identified themselves as afflicted to lifestyle diseases, followed by 38 per cent suffering from chronic diseases,while the rest, 15 per cent, had an acute ailment. All of them worked in the private sector. Mumbai ranked first for the numbers of people afflicted due to high levels of stress in the private sector, followed by Delhi, Ahmedabad, Chandigarh, Hyderabad, Kolkata and Chennai.
Said Dr DS Rawat, Secretary General, ASSOCHAM, "There is due compensation for increased inflation by way of dearness allowance (DA) to government employees whereas, the private sector is by and large out of this facility. The findings on the government employees reveal very positive features ranging from reasonably good health, family stability, cordial relationship etc. The survey further points out there are many schemes in healthcare for government employees in addition to pension, which reflects better health standards in government jobs."
The survey findings:
– Around 55 per cent of the survey respondents fall under the age bracket of 20-29 years, followed by 30-39 years (26 per cent), 40-49 years (16 per cent), 50-59 years (2 per cent) and 60-69 years (approximately 1 per cent).
– The survey targetted private employees from 18 broad sectors, with maximum share contributed by employees from IT/ITes sector (17 per cent).
– Increasingly demanding schedules and high stress levels are leading to sleep disorders in the private sector. Loss of sleep has wide ranging effects including daytime fatigue, physical discomfort, psychological stress, performance deterioration, low pain threshold and increase absenteeism.
– Nearly 45 per cent of corporate employees in private sector sleep less than six hours on a daily basis due to work related pressure.
– Around 58 per cent of corporate employees in private sector are deeply concerned about their future health, 38 per cent are fearful regarding their future health conditions and 4 per cent are not at all fearful about their future health, finds the survey.
(Picture courtesy thedailymind.com)