Wellness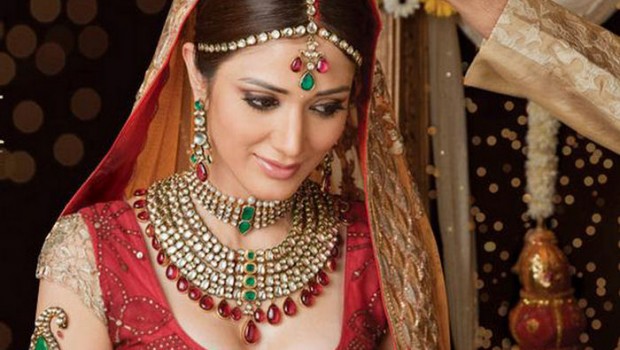 Published on November 11th, 2012
0
Getting married? Exercise will help
If you're getting married soon, you and your family need to fight rising stress. Do it with exercise and diet.
by The Diarist | thediarist@themetrognome.in
An Indian wedding is a grand affair. And a grand affair comes with its share of responsibilities, last-minute glitches, and a whole load of stress. Often, the couple to be married and their immediate families are under the most strain, which builds up till the actual day of the wedding. While the stress is inevitable, there's no reason to not keep physically fit and mentally happy even as D-day draws near.
We caught up with fitness expert Sameer Sawant, who told us about a few tips and tricks to fight stress in the wedding season.
What should a person do to reduce/relieve themselves of stress during the wedding season?
When a person is feeling the stress, he or she can do a moderate intensity workout. Through this, a 'feel good' hormone (endorphin) is secreted by the human body, which lightens the person's mood happy and helps to reduce stress. One should not do a high intensity activity, as it might exhaust him or her further and increase the stress level.
How can the parents of the couple reduce their stress?
The parents of couples can do exercises like stretching, or take up yoga sessions to release their stress. Also, a glass of fresh juice early in the morning will help them feel rejuvenated throughout the day as they help prepare for the wedding.
Are there any specific do-at-home exercises or breathing techniques?
Moderate intensity exercises such as jumping jacks, skipping, push-ups, squats, burpees and lunges are easy to do at home. They can also use therabands or resistance tubes for a home workout. Exercises like plank, Superman, cat camel, bridge and back extension on the floor should be done to increase core strength, since on the day of the wedding, they will have to stand for long hours – this needs a lot of core strength. They can also practice yoga, power yoga, tai chi and pilates, which will help them increase their mind and body awareness.
What are some interesting trends you have observed in Mumbai during the wedding season?
During the wedding season, there are many couples who join health clubs and gyms to get into shape quickly, but getting in shape is not a quick process and it takes a lot of time to get the BMR to a level where your body starts burning more calories to sustain the existing fat, muscles, organs and bones as compared to your calorie intake.
The trend which is most common is adopting a low carbohydrate diet, cutting out sugar from the diet, or going on a liquid diet, and most commonly, doing only cardiovascular training like running and cycling. People don't concentrate on other elements of fitness like strength, flexibility, balance and core stability.
How can couples combat stress together?
An important tip for couples is that apart from vigorous workouts, couples should opt for simple
De-stress exercises like swimming, yoga and dancing. My ultimate tip, however, is to eat right, work out regularly and stay happy.
Sameer Sawant is a fitness expert specialising in functional training, martial art training and lifestyle management, among other things. He currently works with Fitness First.
(Picture courtesy www.madhvimad.wordpress.com)