Wellness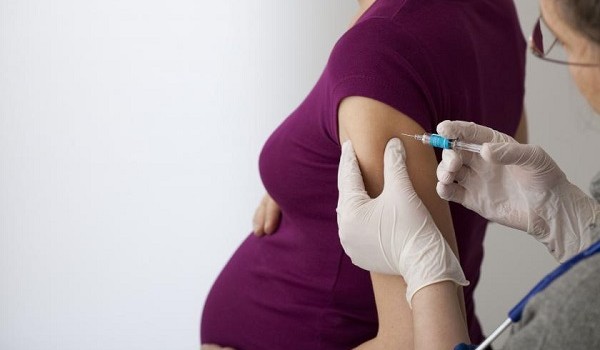 Published on April 21st, 2015
0
Flu shots for pregnant women in Mumbai?
Huge rise in flu cases all over India spurs city gynaecologists to advise influenza immunisation shots to their pregnant patients.
by The Editors | editor@themetrognome.in
India has seen a significant rise in influenza (flu) cases over the years, exposing millions to serious life-threatening health complications. Data shows that influenza contributes between 5 per cent and 10 per cent of all acute respiratory infections (ALRI) such as pneumonia and bronchiolitis, leading to an upsurge in hospitalisation and even deaths.
Amongst the high risk groups, there is a gradual rise in vaccination only amongst children. However, even though pregnant women are also a high-risk group, unfortunately, they are not always advised to take this crucial vaccination. Pregnant women face an increased risk of flu complications because of the changes in their immune system. The complications include pneumonia, ear infections, worsening of pre-existing medical conditions such as asthma, diabetes, heart and kidney problems and can lead to hospitalisation. Influenza can also lead to adverse pregnancy outcomes such as babies with a low birth weight, premature deliveries, emergency caesarean, still births and neonatal deaths.
Dr Parikshit Tank, Chairman, Safe Motherhood Committee, FOGSI, says, "The number of pregnant women dying of flu is on the rise. Such cases could have possibly been prevented through immunization. Unfortunately in India, there is little or no awareness amongst pregnant women or the general population that influenza could lead to serious complication for them and their newborn child. Maternal immunisation against influenza protects the mother and also safeguards infants".
"Immunisation for influenza should not just be administered in times of an epidemic, such as now. The need for immunization must be made a habit, and pregnant women must make sure to get the vaccination regardless of the surrounding health environment. Efforts must be made to increase awareness and access of the influenza vaccination", added Dr Tank.
Dr Suchitra N Pandit, Imm. Past President FOGSI and Consultant, Kokilaben Dhirubhai Ambani Hospital, Mumbai says, "It is very important for a pregnant woman to take preventive measures to protect herself and her baby from the complications of flu. A single shot flu vaccine is the safest and most effective way to prevent flu and provide immunity to the mother and newborns. This is why our recent FOGSI Good Clinical Practice Guidelines have included the influenza vaccination in the recommended vaccination list for pregnant women. This will help raise awareness and reduce the risk of influenza and its severe outcomes.
"Globally a lot of work has been done to create awareness. Even in Asia we have an organisation named Asia-Pacific Alliance for the Control of Influenza (APACI), whose aim is to reduce the burden of influenza in the region, by assisting public awareness programs on influenza, promoting it among healthcare professionals, through the provision of educational information and activities", adds Dr Pandit.
Seasonal influenza is characterised by a sudden onset of high fever, cough (usually dry), headache, muscle and joint pain, severe malaise (feeling unwell), sore throat and runny nose. Most people recover from fever and other symptoms within a week without requiring medical attention. But influenza can cause severe illness or death especially in people at high risk. India has already witnessed a swine flu flare-up that killed a total of 2,167 people across different states and affected 35,077 people as on April 11, 2015.
According to the World Health Organization (WHO), vaccination against influenza is the most effective way to prevent influenza and its complications. Furthermore, WHO also states that pregnant women constitute the highest priority group for seasonal influenza vaccination. The flu shot has been given to millions of pregnant women over many years and has not been reported to cause any potential harm to either mother or baby. Lack of awareness, overcrowding, poor sanitation and myths about the disease, add to the disease burden.
Considering the benefits it has for the mother and infant, the Association of Physicians of India (API) and the Indian Academy of Pediatrics (IAP) also recommend vaccinating against influenza during pregnancy.
(Picture courtesy www.medicaldaily.com. Image used for representational purpose only)