Wellness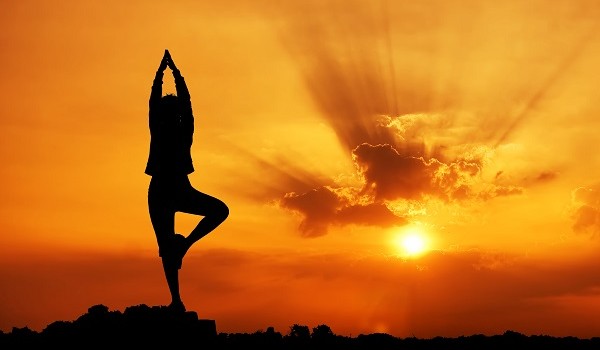 Published on March 12th, 2014
0
Change your attitude with yoga
Yoga promotes positivity, good health and a relaxed frame of mind. The best part? Anybody can practice it, any time.
Yoga is often considered as the route to relaxation, positive thinking, healthy living and truthfulness. Not only this, regular practice of yoga will help you develop focus, concentration, drive, strength and flexibility; all of which are essential to lead a positive and happy life.
Besides, in today's demanding and taxing life, each one of us could do with some form of amity and satisfaction. Therefore, take the first step to empower yourself and obtain both good health and serenity. Here's introducing to you the importance of yoga and how it benefits your overall health, leading you on the path of rejuvenation and positivity.
Anyone can practice yoga. Yoga is great exercise that allows every individual to practice it at a pace that is suitable for them. Another incredible aspect of yoga is that it benefits you regardless of your individual level of strength. The only effort that you require to put in is the effort of will. It is only by your will and drive that you could imbibe yoga in your lifestyle. So, get on your yoga clothes and start practicing this beneficial routine at the earliest!
Yoga is inspiring. Many successful individuals, globally, have embraced yoga as it helps make them feel alive and energetic. The reason behind this inspirational feel while practicing yoga is that your body is bending, stretching, turning and twisting the way it is meant to be. This helps increase your muscle as well as inner strength, making you feel alive and in touch with your true self.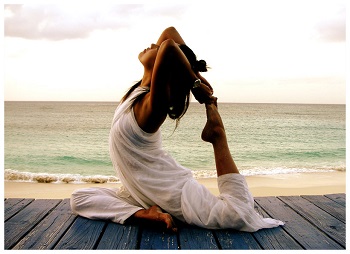 Imparts joy and contentment. Practicing yoga on a daily basis imparts the feeling of joy and satisfaction. It helps you develop peace and strike equilibrium with oneself. This source of contentment through yoga helps you pull through the difficult obstacles and challenges of life with complete ease. Also, you should know that peace and joy comes from the inside and that is precisely what yoga focuses on.
Strike a chord of peace. In today's chaotic world, striking a peaceful chord with yourself is technically impossible. However, thanks to yoga, you can sit in utter silence and place yourself in a celestial aura that will help you stay calm throughout the hardships life puts you through. You can listen to CDs that impart peace while practicing yoga.
Good for emotional well-being. A reported fact is that anyone who practices yoga over a period of time observes a positive outlook and energy level. The breathing exercises help improve and boost your mood. Therefore, if you are tackling any sort of mental stress, make an attempt to embrace yoga and its techniques and watch the difference it could make in your life.
Besides the above-mentioned benefits, yoga has a plethora of more benefits to offer. Hence, if you are someone who does not practice yoga, this is the right time for you to start. In addition, you should make sure to have your yoga accessories in place, as that would help you embrace all the positives in life. You could also buy fitness equipment online to keep abreast with the latest yoga products out in the market.
(Pictures courtesy blog.janoindia.com, kyrinhall.com)