Guest writer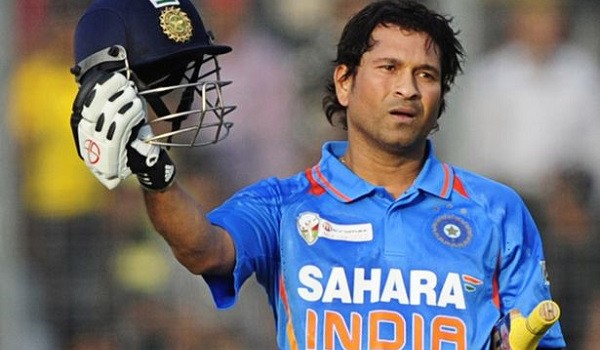 Published on November 14th, 2013
0
Why I've wanted Sachin Tendulkar to retire
A cricket fan explains her love for the man in Jersey No 10 and why he should have retired earlier.
by Ritika Bhandari Parekh
I was a cricket fan first and then a girl. When we cousins played together, I got three chances to be called 'out' completely and still prefer that arrangement. Sachin Tendulkar is my hero. He is the sole reason for me to watch cricket, enjoy it and understand too.
When I was seven years old, an India-Australia match was being telecast live. It was dinner time for my dad and he liked eating in front of the TV. It was a Saturday and since 3 pm that day, while my mom was watching Swabhimaan on DD, I'd wished the match would start soon. Now it was 9 pm and I was completing my Maths homework.
Green grass, our men in a light blue jerseys, a few of them had moustaches and there was Shane Warne. He was bowling to the man whom today we refer to as 'God'. His greatness was recognised by the likes of Donald Bradman, another legend. Despite the commentary, something about the noise on the field made me stop scribbling my homework and watch. Or maybe it was my mother's "I hope aisa ek six maare Sachin ke inki vaat lag jaye." It was a tense over, followed by a cool Pepsi ad.
"Why are people crazy about cricket, Papa?" I asked.
"Just watch the game," he said.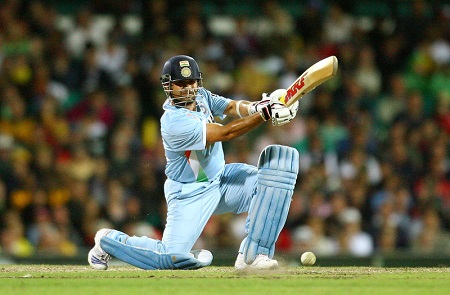 So I did. Every time there was a ball hit for four runs, I felt happy. Sachin's quick two runs made my heart skip beats. And slowly, I was able to identify that there were 11 players in total on one country's team. India lost the game for a few runs that day. But I was very proud to be able to talk cricket now. My favourite player had to be Sachin Tendulkar.
As I became a teenager, a few glances were cast over Ganguly as he and Sachin made some awesome opening batsmen entries. But only humble Sachin in all the wonderful ads, especially the 'Roz khaao ande' one took my heart away. I remember how he later partnered with Sehwag and went on to form new alliances.
Better still, his jubilance on taking five wickets in a match with Nayan Mongia as the wicket keeper is still etched in my memory. From his recent wins, the T20 match that bashed Shoaib Akhtar and finally, picking up the World Cup is fresh in my mind. But the Master Blaster doesn't hold the charm he held once.
The media waited for his 100th hundred in ODIs, with every match India played reduced to just the man with Jersey No. 10. It stopped being about winning matches, it just became about how Sachin was always so close, yet so far. It was unfair to blame Sachin, as he never proclaimed his own greatness or thought he was God. But diehard Sachin fan that I was, I still felt that he was a legendary senior player and the youth did deserve a chance to show their caliber. As a fan, I thought he should retire. Would his retirement guarantee more wins? Maybe not. But the cynics would stop blaming him for our losses.
I wanted him to retire gracefully, to at least bid goodbye to the one-day matches. I was still a fan, a fan who never put up any Sachin Tendulkar posters, who still does not remember his runs accurately or even the Series he won his best plays in. Yet I am a fan, because I can't watch cricket if Sachin is not playing. I do not seem to care where he is playing, but more on how.
And now that it's time…
Dinner table conversations with a cricket match on, will never be the same again. Sachin's decision to retire has sent a ripple of relief mixed with shock amongst his fans and naysayers. This November 14 will not be just another Children's Day in India, it will be a day when the legend will say goodbye.
Mumbai's Wankhede stadium will witness an atmosphere of euphoria like never before. How can we predict that? Days before Sachin's last test match, every billboard is saluting the Master Blaster. If music is your constant companion, then tune in to any FM channel and the RJ will regale you with Sachin trivia. Are you in front of the idiot box? Shows like Taarak Mehta Ka Ooltah Chashma have a 'We will miss you Sachin' theme for the storyline.
It is hard and a bit impossible to not know that the God of Indian cricket is bidding adieu. And for the iPhone generation, there cannot be a better chance to be a part of history in the making. Everyone wants to grab a ticket.
And there is a sinking feeling that no one can ever again make me watch a cricket match. My reason to experience a match in the stadium has vanished with Sachin's retirement announcement. I was seven years old when I first saw him play. His humility and smile still make me swoon like a teenager.
Sachin Tendulkar – one man who was born great, achieved greatness and had greatness thrust on him by a nation of cricket fanatics. And yet, so little has been heard from him. Of him and for him, a bevy of celebrities, athletes and sporting stars from other fields have given their sound bytes. But it is the curly haired man's thin and delicate voice that will boom this Thursday. It's time to paint the town with the awesome and humbling effect called Sachin Tendulkar.
Ritika Bhandari Parekh is a closet writer, who hopes you stumble by her writings. Currently she is exploring the bylanes of Lalbaug, searching for a thin crust pizza base, preferably whole wheat.
 (Pictures courtesy www.cricketdawn.com, www.mirror.co.uk)