Guest writer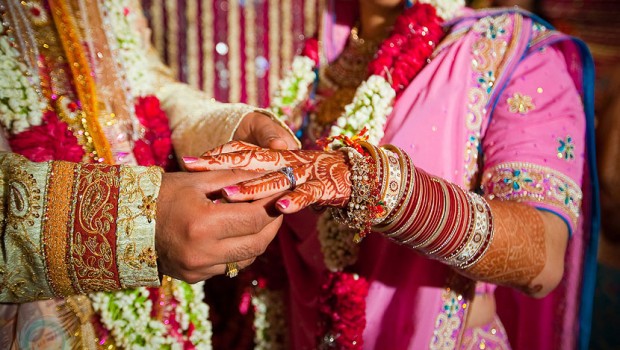 Published on December 5th, 2012
0
We really love big fat weddings
In a grim economy and with inflation hitting the roof, one would think Indians were planning austere weddings. Think again.
by Khalid Isar
With the on-going wedding season in India, Indians the world over are spending more abundantly on celebrations this year.  Site analytics on Alibaba.com, an e-commerce platform for small businesses, seem to suggest that 'extravagant is the theme that will lead this year's wedding celebrations.
Given the wedding season, Alibaba.com has seen that ethnic clothing (21 per cent), suits and tuxedos (11 per cent) and dresses (19 per cent) all showed an overall year-on-year increase in searches from October 2011 v/s October 2012. Indian buyers are also increasingly searching for garment accessories and various gift items during the wedding season.
The preparations for the wedding season started a few months ago. The ethnic clothing category search, which saw an overall increase of 21 per cent (year-on-year), began seeing an increase in January 2012, in preparation for the wedding season. April 2012 saw the biggest monthly spike at 19 per cent, followed by a 17 per cent search increase in January 2012. Three months prior to the wedding season in India, Alibaba.com data saw another drastic increase in month-on-month search results at 14 per cent (July 2012).
In addition to clothing this year, event and party supplies witnessed a sharp year-on-year  increase in searches at 24 per cent, suggesting lavish celebrations this wedding season. When looking at the gift and craft category searches, there was also an increase in searches for items such as incense (5 per cent), frames (2 per cent) and gift sets (2 per cent).
Weddings are planned well in advance of wedding season. As such, small merchants and businesses are looking to source their related apparel and gifts far in advance of the retail season. For suppliers listed with us, not only can they can take advantage of India's huge homegrown demand, but also supply to wedding-related merchants throughout the year, around the world.
During this season, India has emerged as the fifth largest buyer market while traditional buyer markets such as the US and the UK led the overall demand for various products. The US is the top buyer market for Indian suppliers, constituting 23 per cent of inquiries. Indian manufacturers also supply locally with the country being the second biggest buyer market with 17 per cent, followed by the UK at 8 per cent of inquiries.
Indian suppliers have also been receiving inquiries from other buyer markets, including Australia, Canada and France.
Khalid Isar is the Country Manager for Alibaba.com.
(Featured image courtesy daveandcharlotte.com)