Guest writer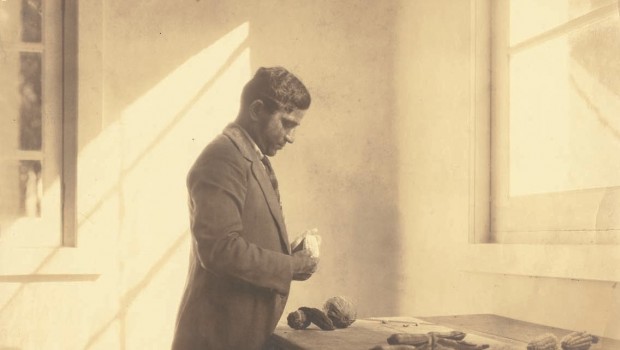 Published on November 20th, 2012
0
The freedom fighter and the Hollywood actress
A rare collection of photos reveals a link between Pandurang Khankhoje of the Ghadar Movement, and a revolution in Mexico.
by Dr Savitri Sawhney
A freedom fighter from Maharashtra and a Hollywood heroine who started her career with silent films, met in Mexico in the 1920s. Then started an unlikely friendship based on their mutual love for painting, Communism and his idea of Free Schools of Agriculture, which he set up in Mexico. This story is not the plot for a Bollywood film, but a true story that carried the fragrance of friendship, photography and revolutionary ideals, and would have remained hidden if his daughter hadn't opened an old box of photographs she had inherited from her mother.
The man was Maharashtra's freedom fighter Pandurang Khankhoje, and the woman, the legendary actress Tina Modotti. The Italian Culture Centre set up an exhibition of photographs – pictures were taken by Tina and some by Edward Weston, her one-time lover and one of the fathers of modern photography – at Delhi, showcasing these photographs for the first time in the world. The exhibition concluded last week, with ace photographer Raghu Rai curating the exhibition (he took a lot at the pictures and decided to get on board right away). Dr Sawhney penned this piece about the photographs, her father and his friendship with Modotti in Mexico.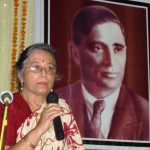 Dr Savitri Sawhney writes:
My father, Pandurang Khankhoje was born in Wardha in 1886 and was inspired by his grandfather who had fought alongside Tatya Tope in 1857.
From childhood, he organised secret revolutionary organisations and most probably secretly met one of the Chaphekar brothers. Inspired by their Swadeshi Movement, this secret band of boys organised bonfires of foreign goods which later resulted in his meeting with Tilak.  I was born in Mexico in 1938, I am a Medical doctor by profession (GP) and married an Indian army officer in 1962 and have lived in Delhi since 1981 after my husband Brig VK Sawhney left the army.
Khankhoje was a disciple of Lokmanya Tilak who advised him to go abroad and train to bring an armed revolution to India. This had been my father's dream since childhood. Since after 1857, Indians could not congregate or carry arms an armed uprising could only be started abroad. He left India in 1906 or thereabouts.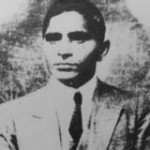 The Ghadar Movement was a movement of Punjabi Sikhs in the USA, immigrants led and motivated by student leaders like Khankhoje and their own Sikhs like Sohan Singh Bakhna and later organised by Lala Hardayal. The Movement is explained in detail in the Marathi book Kranti Ani Harit Kranti (Ameya Prakashan) or the original version in English I Shall Never Ask For Pardon (Penguin).
After being persecuted by the British police in India, my father went to America and raised an army of Indian patriots called the Ghadar Party to liberate their homeland from the British rule. In America, he became linked to the Mexican revolutionaries who had been in exile in Los Angeles and became close friends with them. At the beginning of WWI, the Ghadar Party fought in Persia against the British in 1914 and after the dissolution of the Party in 1919, Khankhoje visited Moscow, where he met Lenin and later asked his Mexican friends to help him get political asylum in Mexico.
My father met Tina Modotti in Mexico, in the School of Agriculture at Chapingo. She was posing for Diego Rivera (her close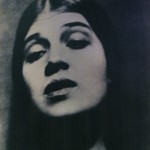 friend and lover) who had painted the most magnificent murals in the Chapel, a secular building, where she was depicted holding a seedling and nurturing it in the palm of her hands. Pandurang Khankhoje was already a friend of Diego Rivera and they had a great affinity for the communist ideology.
These fabulous murals were painted between 1924 and 1928, one cannot really say when exactly they first met. The photographs of my father (which were part of the exhibition were taken during this time). My father enjoyed their company and even helped mix Rivera's paints. They also frequently met in the Russian Embassy where Khankhoje and Heramblal Gupta used to cook Indian food for the guests where Modotti and Rivera were always invited. Modotti was a very modern woman, a woman much before her times, a revolutionary and a great artist. But these three people shared a common ideology and also a great care for the downtrodden and the poor people of the world. She was greatly attracted to the idea of my father's Free Schools of Agriculture.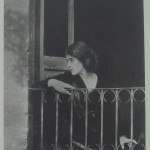 (He instituted more than 30 of them, with the help of other Professors of the College and several public functionaries like Rivera and others).
Modotti offered to photograph the Free schools works and at the same time got actively involved in photographing Khankhoje's original research in maize and wheat. This very short but rewarding friendship lasted till Modotti had to leave Mexico for political reasons.
These photographs were in my mother's custody for many years after my father passed away in January 1967. After my mother's demise, they have been in my custody, nicely kept and forgotten in a box. Though I knew they were taken by Ms Modotti, I really had no idea what they meant till Mr Conrado Tostado saw them and since then, he has been actively working at curating this exhibition. Shri Raghu Rai came much later into the picture when the technical aspects and digitisation were involved. It has been a great honour to work with these highly respected gentlemen. Ms Angela Tressa has also been closely involved in this work and the great matter of holding the exhibition in the premises of the Italian Cultural Centre has been beyond words. The most glittering function arranged by both the embassies was really remarkable.
The most challenging aspect of this exhibition was not only collating the old photographs but amalgamating the essence and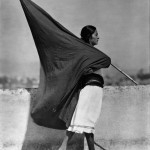 philosophy of these individuals with the photographic work and scientific models. [We could have held the exhibition elsewhere but] the exhibition had to be in Delhi because the organisers, and the photographs, were here!