Guest writer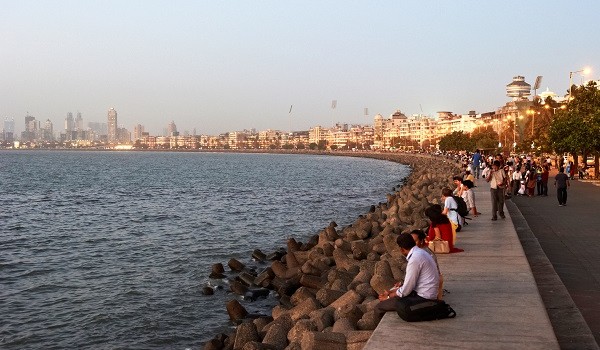 Published on June 6th, 2013
0
Mumbai is my lover
What makes all of us fall in love with this city? And is there a simple answer to this question?
by Purva Desai
I've often wondered what's kept me stuck to a city like Mumbai, to the point where I'm hostile about the idea of moving any place else. Wherever I go, I invariably begin to compare it to Mumbai.
Maybe I got Bombay-genised long ago, in the days when we partied till 5:00 am and going to J49 toh boss banta hi banta tha. I can't pinpoint and explain to perplexed lovers of open spaces and believers of a quality life that for me, this is the best place to be. They keep asking 'Why?'
Why? Because of everything. Terminology, food, places, people…I can go on and on.
I've observed on my travels that I'm a hopeless homesick who finds something missing in most places and which I feel Bom-Mumbai has – a vibrating, pulsating, encompassing heart!
I find it in the midst of a flood when the whole city is swimming and strangers parade in complete darkness, holding your hand and singing songs to cheer you and ensure you reach home safely.
I find it in the midst of a terrorist attack where the whole city marches courageously to Colaba to show that we love one religion: humanity.
I find it at a cricket match at Wankhede Stadium where everybody is cheering Sachin Tendulkar – then there's no Gujarati, Maharashtrian, Punjabi, Sindhi, Parsi. We all belong to one caste. And when the whole city is out on the streets, celebrating and cheering till the wee hours of morning.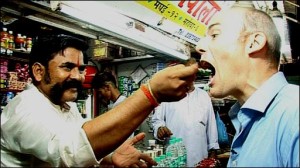 I find it in the food – in the vada pavs, dabelis, pav bhaji, sev puri, ussal, missal and bhajjiyas. Here aloo pyaaj becomes kanda batata.
I find it in people even though you live alone – no one can be a stranger here. Your tai, bai, dhobi and bhajiwallah become the friends you talk to daily.
I find it in the chaos- the fast pace, lack of living space, the hurry to catch that train or run after that BEST bus. But in the end, you'll always make it.
I find it in an autorickshaw where you are safe and secure in the hands of a rickshawwallah even at 2:00 am. Never mind his spitting (mostly paan) or the race he's having with the BEST bus. Ignore that and you'll survive.
I find it in Colaba where you realise that Shantaram makes you see the place in a whole new light and you wonder if foreigners know Mumbai more than you do. Maybe they do…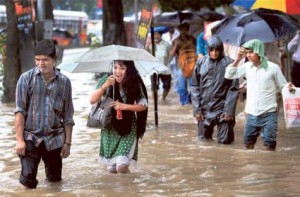 I find it on the streets where Zara, Forever New, Mango, Ann Taylor and FCUK all come under one roof for cheap – it's surplus but still ORIGINAL.
I find it in the bars, clubs and restaurants where you're as valued as a Bollywood star or celebrity.
In the end, maybe I've said too much or maybe I have not said enough. I can make endless comparisons, use metaphors, similes and give 'hajjaar' explanations, but the realisation is always one and always the same – I'll have an eternal love affair with this city.
More things to love about Mumbai:
Purva Desai is an entertainment journalist with The Times of India (online). The Santacruz resident says she is up for anything spontaneous but that apart, she loves traveling, exploring different cultures and cuisines and meeting new people, apart from having a passion for yoga, dancing, reading, cooking and films.
(Pictures courtesy www.guardian.co.uk, www.bbc.co.uk, gulfnews.com, creative.sulekha.com, www.arrivalguides.com, blogs.wsj.com, winnersdelhinews.com, postnoon.com, www.indianaturewatch.net, kaapiandart.blogspot.com, www.buzzintown.com, www.desicolours.com, goindia.about.com)