Guest writer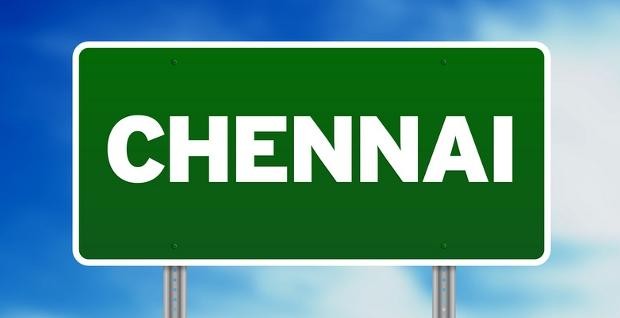 Published on May 11th, 2013
1
Loving Mumbai in Chennai
A true-blue Mumbaikar was faced with hostility in Chennai – thus making him prouder of the city of his birth.
by Aditya Kshirsagar
Never did I realise the pride of being a Maharashtrian until I came to Madras aka Chennai. I grew up in Bombay (now Mumbai). I always shared a love and hate relationship with the city of my birth, but even a month away from it is torturous. There are many things that I hate about Mumbai, but what I truly love is the respect that we have for all cultures. I might claim to be a Maharashtrian (a native speaker of Marathi) but like so many others, even my kin migrated here.
Growing up in Mumbai, you are invariably (even if you live under a rock) exposed to so many languages, and by default, end up being bilingual (at least). Personally, I am very terrible at learning languages. Even with that handicap, I speak Hindi, Marathi, English and can manage Gujarati, Bhojpuri and Bengali. South Indian languages are managed with the odd English words. Let me clarify something here, my maternal family is a mix of Southerners. My aaji (grandmother) tried in vain to teach me Kannada. All I learnt was ila (no).
In Mumbai, we speak a specific dialect of Hindi which is called Bambaiya Hindi. The requirements of this language are  simple. Everything we say starts and ends with bhen***d or saala or kya baat kar raha hai bey. This is the language that the city speaks.  What I miss the most here in Chennai is the fact that you cannot start speaking in English, jump to Hindi, start speaking in your mother tongue, revert back in another language, and yet find the entire process fluid. The conversation is never abrupt, but a flow, and we won't realise it until someone deliberately points it out.
I moved to Chennai on August 4, 2012. Two weeks here and I knew this was to be my Kala Pani. Language is a major hindrance. There is a definite hatred towards Hindi. Over here, for the first time, I was referred to as North Indian. I've no issues called that but the arrogance with which I encountered these words was hurtful. I related to every bhaiyya in Mumbai. Being part of the minority is not fun. Wanting my voice to be heard, I introduced everyone who was willing to listen to the existence of the West Coast of India and the Deccan Plateau.
After moving here, I've started avoiding talking in Hindi due to the constant fear of being ostracised if you speak that language. I restrict my conversations to English or in broken Tamil or in the worst case scenario, to sighs and grunts. I've received scathing looks when I'd initially, like a naive Indian, enquired if they knew Hindi.
Let me clarify, I've made some excellent friends in Chennai. Thankfully, they have understood my plight and they converse around me in a neutral language. Moreover, they have made an effort to speak Hindi while I try to cope with Tamil.
This aforementioned breed, though, is very rare here. Others that I've met during my stay here are quite anal about their love and pride of the Tamil language. That is the most absurd sentence that they utter and do so on a pretty regular basis. Taking pride or loving your language does not mean that you choose only that language as your mode of communication. There have been several times in the University of Madras and in my department that my esteemed classmates only wish to talk in Tamil citing comfort issues and the fact that they studied in that language. Guest lecturers would also conduct classes in Tamil. It was quite irritating at first, but now I tend to block the language out or avoid the lectures altogether.
I don't even dislike Tamil as a language. I try to learn the language because, as a journalist, it is important for me to be able to connect to locals. I might not completely succeed but I will try. Because that is what Mumbai has taught me, try to accommodate.
In my mind, it seems to be that Tamilians are just plain paranoid about their language and its status. Yes, I have read the history of Dravidian movements and the language issue. But, that does not mean that they need to alienate themselves. As I have observed here, most of the youth who are pursuing higher studies can barely clobber together a proper sentence in English. I just hope that this does not show on their employability. I can go on about all of this but it is  just paltya ghadya var paani (water over a turtled utensil).
I am revisiting my language, its culture and the people. Oh, the people. I've plenty of friends in Mumbai. There are Tamilians, Mallus, Muslim, Bihari, Bhaiyya (UPite), Christians, Sardars, Punjabi, Gujarati, Marwadi, Jain, Parsi, egad, you name any region and I ought to know someone. And nearly all of them either understand or talk or are fluent in Marathi. I don't think anyone coerced them into learning the language nor is the Thackeray family that influential in Mumbai.
But, this stubborn behavior as displayed in Chennai made me realise one thing: 'I need to do more for the Marathi language and help it flourish.' That does not mean I will become a bigot who keeps shouting, 'Son of Soil.' But, I will genuinely try to help this beautiful language and its people in an entity that stands out.
Aditya Kshirsagar is in Chennai for a media course.
(Picture courtesy www.internations.org)