Guest writer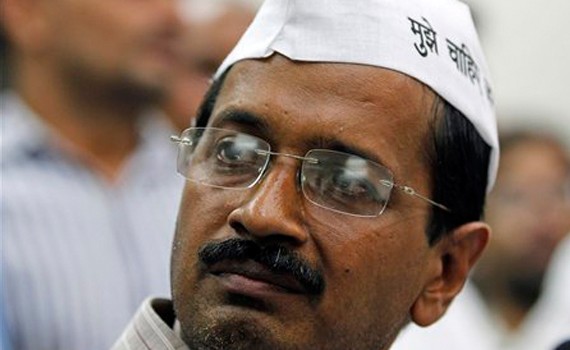 Published on October 24th, 2012
4
Hate. Tweet. Rinse. Repeat.
A Mumbaikar writes about the malaise that grips us all – of having a contrary, angry opinion, whatever the situation.
by Jatin Sharma
India is rising but the people in India are lying still. All of us are intoxicated by social networking sites. Any event or incident that becomes news, pressurises each one of us to update our Facebook statuses or tweets. And this pressure has given an impetus to a generation that is like a headless chicken walking on the roads.
Take the case of Arvind Kejriwal. In the entire fracas after he declared his political intentions, what became evident was that we all have started to hate common logic. There is no doubt that Arvind Kejriwal single-handedly took charge to expose different politicians; but there is also ample proof to suggest that people have completely developed a puzzling mindset – that of hating everything that is happening around them.
The moment Kejriwal entered politics by forming a political party, people started talking about how all the dharnas and all the fasts he undertook were under the pretext of gaining political mileage.
But I have a few questions for these 'thinkers':
Aren't the politicians of the country supposed to do the same?
Aren't the leaders of this country supposed to question and expose the ill-doing of other leaders?
And wouldn't we like a leader who could make others fear their wrongdoings?
So what did he do wrong by attempting to expose corruption with evidence? Whether he has a political ambition or not is irrelevant. For once, corrupt politicians are feeling the heat. For once, they are being questioned. When was the last time in your memory that you saw this happen in the political sphere?
And another thing: what did we do when he stood as a common man with Anna Hazare? Supported him with a few tweets and a few status updates, and counted how many retweets and likes we got!
I suppose Arvind Kejriwal also understands that to bring about any change, he will need to change his strategy. Without political power, he will just end up as one of those several voices that are muted by the powerful. Whatever his intention may be, or whatever the name of the poster boy is, Kejriwal or something else, for once India should stand up for the greater good.
We can find good leaders only when we can become good followers.  We can become good followers only when we act as per a situation and not according to what people want us to think.
 Jatin Sharma 26, works in the media and doesn't want to grow up, because he thinks that growing up means becoming like everyone else.
 (Picture courtesy www.indiatvnews.com)