Deal with it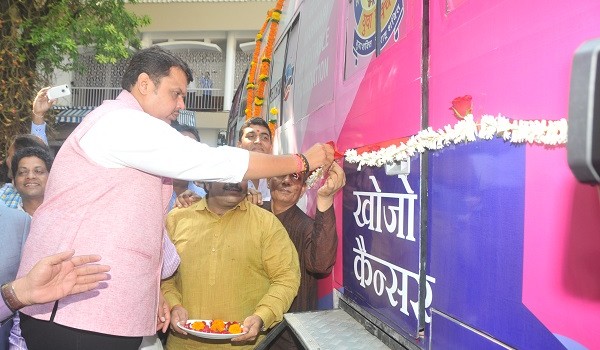 Published on November 20th, 2014
0
Watch out for this 'cancer van' in Mumbai
Recently inaugurated by CM Devendra Fadnavis, the mobile van will offer free diagnostic services and will tour the State, too.
by The Editors | editor@themetrognome.in
Cancer is a huge threat to India today. It is killing increasing numbers of Indians every year, and many more are found to have the disease. Several succumb to it owing to lack of proper diagnosis in the early stages of the disease.
It is this latter element that is a big worry for health professionals – the lack of proper diagnosis, which enables the disease to spread unabated and become difficult to control at an advanced stage. Keeping this in mind, the Maharashtra Chief Minister Devendra Fadnavis recently inaugurated the State's first mobile cancer van that will tour all over Maharashtra and travel to other parts of the country as well.
Conceptualised and operationalised by the Mumbai-based Shri Subhaschandra Runwal Education Foundation and the All India Marwari Yuva Manch, the van is said to be fitted out with the latest equipment and know-how required in cancer diagnostics. Patients will be screened and tested for free, and additional inputs on their condition will also be sought with a research laboratory based in Canada. Said an official connected with the initiative, "The van will travel all over Maharashtra, and also Assam, Rajasthan, Meghalaya, Chhattisgarh and Madhya Pradesh. We are hoping that our initiative will help in the fight against achieving a cancer-free India."