Deal with it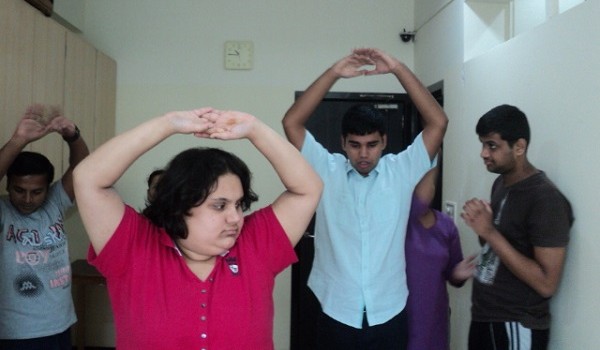 Published on October 28th, 2014
2
Training parents of children with autism
Most therapies centre around treating autistic children. This centre, the only one in Mumbai, trains parents to deal with autism.
by The Editors | editor@themetrognome.in
It's a cosy space located very close to Khar railway station, and at first glance, the hustle and bustle doesn't reveal much of what goes on behind its doors. Frankly, SAI Connections initially seems like any other place that would counsel and house autistic children for a few hours every day, much like other therapy centres located all over Mumbai.
Then you get the chance to meet the centre's director, Kamini Lakhani, and once she starts talking about what the Centre does and how it imparts training to parents of children suffering from autism, you begin to realise how simple and powerful the idea behind the Centre really is. Kamini says, "If you train a parent [of an autistic child to deal with autism], you're training them for life. That training stays with the family forever."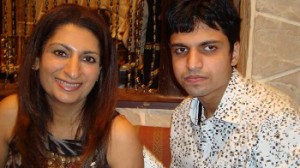 She should know. She and her husband, Anil, started SAI (which stands for 'Support for Autistic Individuals) in 2004 for deeply personal reasons. "My older child, Mohit (in pic on left, with Kamini), was diagnosed with autism when he was three years old," Kamini remembers. "I was completely devastated. I looked for information online and everywhere else. Then I gathered all the material I had collected and I remember flinging it in the doctor's face, asking him how it was possible that such a bright, beautiful three-year-old boy could have autism…" she says.
After the initial phase of denial came slow acceptance. The couple was living in South Korea at the time, and made several trips to the US to get better services for Mohit. During this time, they truly began to receive an education about autism. "In the course of 15 years, I studied and trained to be the best teacher I could be for my own son," Kamini says. She went on to become a board-certified Associate Behaviour Analyst, certified by the BACB (Behavior Analyst Certification Board), USA in June 2005. Four years later, she completed her RDI (Relationship Development Intervention) and is the only BCABA and RDI Program certified consultant in India.
She started SAI Connections in 2004 after moving to India in 2002. "I realised there was an urgent need for a Centre that would help not just autistic children, but also impart training to parents on dealing with the disorder," she says. "Unfortunately, I still find that most intervention for autism in India happens at the level of special education and speech therapy – treatment for mental retardation. "Most people, even educators, have not heard of RDI for autism. We need to spread awareness about it to help the millions of children and their parents in the country," she says.
What is RDI?
Relationship Development Intervention (RDI) is the process that 'corrects' the 'feedback' between an autistic child and the parent. "In a developing relationship, there is a 'feedback system' between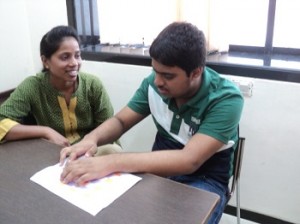 the child and his parents. But with an autistic child, there is a breakdown somewhere. The child does not give feedback, so the relationship is skewed. As RDI consultants, we are trained to assess where this breakdown is, see how the parent is behaving," explains Kamini. "This goes to the core of the issue and helps in normalising the relationship. We change what the parent is doing. This changes what the child is doing. Hence, we actually bring about a co-regulation in behaviour."
"The disorder is hardest on those who are closest to the child – the parents," Kamini explains. "Unfortunately in India, there is not much awareness about the symptoms of autism. Even teachers in schools are unable to spot the symptoms. A child suffering from autism is normally branded as a hyperactive, troublesome child by both parents and teachers." She adds that their inability to socialise appropriately, their non-understanding or inability to interpret social cues and the fact that most of them can't fit in with peers, sets them up for bullying in social settings. "We need to train schools and parents everywhere. Fortunately, we are slowly seeing that schools in Mumbai are getting more open to the idea of training teachers and hosting sensitisation programmes to deal with autistic children," she says. The training, she says, needs to focus on dealing with aggression, or a change in behaviour.
What SAI Connections does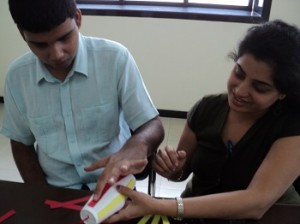 The Centre is an activity space for autistic children with active participation from their parents, and stresses on RDI. "We train them in art, cooking, vocational skills. There is also physical activity, a time set aside for music," Kamini explains. "We have 25 special educators, one cccupational therapist, one speech therapist, five teachers' assistants and a group of dedicated volunteers." Parents must mandatorily be a part of the activities – they are invited to attend, be a part of the sessions or simply sit and watch. The Centre ensures transparency in functioning by involving parents in every step of the process, and every room has CCTV cameras that keep watch on all parts of the Centre.
SAI Connections has also, since last year, started a training programme for potential educators in RDI; this is a certification programme lasting over a year. "We have already trained four individuals, and many more have enrolled," she says, adding that the programme involves training, working with families and providing consultations under supervision from programme directors, at a cost of about 9,000 USD per year. Kamini also receives many queries for online sessions and has already imparted training to individuals in Bangalore and Delhi.
"Ultimately, only proper training will help in a deeper understanding of autism. The numbers of autistic children are staggering, and so many more are not diagnosed yet. The biggest mistake people make is to think that children in the autism spectrum lack something. They are hugely capable individuals and we must never give up on them," she says.
Connect with Kamini Lakhani at SAI Connections & SAI Child Development Center, 201, 2nd Floor, Bhagya Ratan Niwas, above Prabhu Jewellers, 3rd road, Khar (W), Mumbai. Call 022 2605 0992/ 26050991/ +91 98203 14925. Email sai.connections@ymail.com/ saiconnections01@gmail.com.
(Pictures courtesy SAI Connections)