Deal with it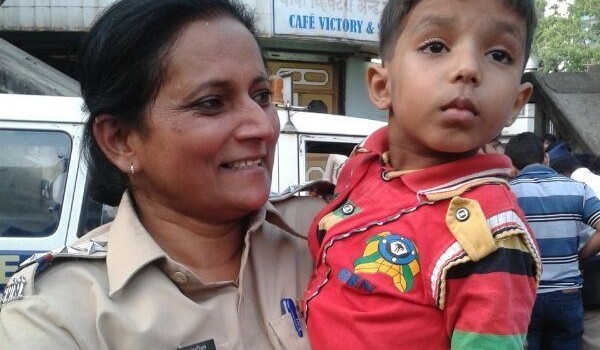 Published on May 23rd, 2014
0
Sion residents and a cop reunite lost boy with mother
A heartwarming story of a lost boy reunited with his mother, with joint efforts by the cops and local residents.
by The Editors | editor@themetrognome.in
"Rushab found at Sion junction yeh ladka mere paas hai" pinged the Whatsapp message on 17 of Sion's residents mobile phones. It was from Sujata Patil, a cop with the Sion Matunga Traffic Police, who had found a four-year-old boy lost and crying at Sion junction. The recipients of the message immediately swung into action.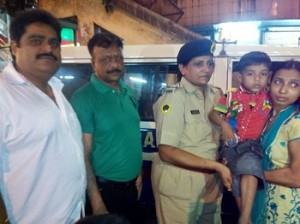 "We are in the Sion Traffic Police committee," explained Ajay Pandya (in green shirt in the pic), chief coordinator of the Sion Welfare Forum."We regularly coordinate with the local police in times of need, and yesterday, we immediately rushed out to help when we learnt that the little boy, Rushab, was lost and crying for his mother. Sujata madam had found him on the footpath when she was on bandobast duty in the area."
The child was first pacified, and when he had calmed down, the search party – comprising area residents and the police – fanned out in the area to try and locate his mother. "Sujata madam stayed with the boy throughout. It was three hours before the frantic mother was located."
It turned out that the boy had simply strayed away from his mother when she was in Dharavi to buy something. "Then he couldn't find his way back to her and panicked. Fortunately for him, he was spotted by a cop," Ajay said.
(Pictures courtesy Ajay Pandya)