Deal with it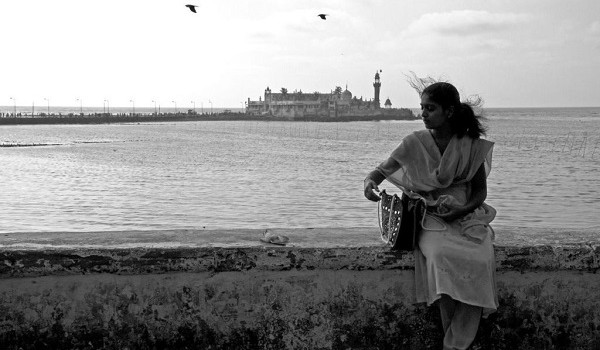 Published on December 16th, 2014
0
From today, loiter for two weeks
Five Mumbai-based women launch the 'Why Loiter' initiative from today; invite women to 'loiter' in public spaces and document themselves doing so.
by The Editors | editor@themetrognome.in
Starting today, women in Mumbai are invited to loiter in public spaces of their choice – and document themselves doing so. The 'Why Loiter' campaign starts in Mumbai today, and will continue till January 1, 2015.
The brainchild of five Mumbai women – Shilpa Ranade, Shilpa Phadke, Sameera Khan (in pic on left), Neha Singh and Devina Kapoor – the initiative aims to focus the spotlight on gender imbalance in Indian society, and specifically with our society's way of blaming the (female) victims of assault. What's more, as the five say, they want to bring the 'debate back to women's right to have fun in the city'. The initiative invites women to share their pictures and experiences on social media using the hashtag #whyloiter.
Shilpa Ranade, Shilpa Phadke and Sameera Khan responded to The Metrognome's questions on the initiative:
What prompted the '#WhyLoiter' campaign?
We are responding to the victim blaming and shaming that takes place after most reported incidences of assault. We are also responding to the fact that increasingly violence has become the only language in which one can talk about gender in the public. We want to bring back the debate to women's right to the city and just as importantly, women's right to have fun in the city. The idea is to create a sense of a community of women in public space so that we can remind ourselves and other women that we are not alone. In doing so, we hope to create a conversation and target victim blaming in order to assert women's right to the city, the right to take risks.
We are telling people that on the #whyloiter events page on FB that we will be sharing a series of posters inviting women to hang out as also a set of messages with them. We will also put out a series of tweets. So when anyone hangs out in the city having a good time, we are asking them to please post these to FB, Twitter, Instagram, Four Square, always using the hashtag #whyloiter. We also encourage them to create their own messages, art work and tweets and share them with us.
Here is what people can do to participate:
1. Starting December 16, you can change your profile picture/cover picture to one of the posters we're sharing. Better still, use all the four on different days. Or simply share the posters on your page to build awareness.
2. At all times, particularly between December 16 and January 1, update your status on FB or tweet or share a photo via Instagram when you are having a good time in public and use the hashtag #whyloiter.
3. You can also follow us @whyloiter and share the tweet messages we are sharing on twitter.
4. Share the fact that you are loitering and if you like share your location too so we can create an exciting map of where women are loitering in the city.
Who conceived the initiative? 
There are five of us: Three of us Shilpa Phadke, Sameera Khan and Shilpa Ranade are authors of the book Why Loiter? Women and Risk on Mumbai Streets and have been engaging with these issues for a decade now.
Two of us, Neha Singh and Devina Kapoor having read the book have taken on the ideas of the book and with a growing group of women actively loiter in the city every weekend. (See this blog for more information) We also had the help of Nishant John, an advertising professional with some help from a designer friend of his, Abhishek Jayaprakash, who put together and designed the posters you will see on the events page starting December 16. It was in fact Nishant's poster idea that set us on the route to this campaign.
How did you spread awareness about it?
Mostly on Facebook and twitter as it is an online event – and by getting friends to spread the word.
Do you plan to involve men as well?
Absolutely. All who support women's right to public space at all times are welcome to join in. It is also inclusive of all queer people and transwomen as well.
Have you tied up with the Mumbai police or any city-based NGOs to reinforce the message further?
Not at this point, though we are in continuing conversation with many organisations and initiatives working on issues related to women's access to public space.
What is your expectation out of the initiative?
That we will be able to generate a wide ranging and nuanced public debate on women's right to the city. And just as importantly to talk about women's right to loiter, to simply hang out and have fun in the city.
Is this an initiative only for Mumbai?
No. It is for ANY city in the world.
What has been the initial response to it?
People are rather delighted and excited by the possibilities. We hope it becomes truly something people take ownership of. At Kavita Krishnan's suggestion, we are now collecting words in different languages that mean loitering. Check it out on the event page.
Why the two-week duration for it?
We are beginning on December 16, the two-year anniversary of the horrific Delhi gangrape and murder. To mark this day and to assert our right to public space as citizens, and to register our voices as an act of resistance, we are getting together for this online event.
And we are going on till New Year's Day – especially since people usually have a good time on New Year's Eve and we hope people will update their Facebook statuses and tweet from wherever they are having fun using the hashtag #whyloiter. It would be great if there were many voices so that we start the year on a  bang – and hopefully it will gather so much momentum that it can go on and on.
What are your thoughts on the overall attitude that 'Mumbai is safer for women than other Indian cities'?
You know, our book has many pages answering just that question. The short answer is that yes Mumbai is relatively friendlier and more accessible but it's really far from enough. And we have a very long way to go.
To participate in the initiative, follow @whyloiter on Twitter, www.facebook.com/why.loiter on Facebook. Use the hashtag: #whyloiter every time you post a picture on your own social media channels.
 (Picture courtesy Tejal Pandey, badalja.com)