Deal with it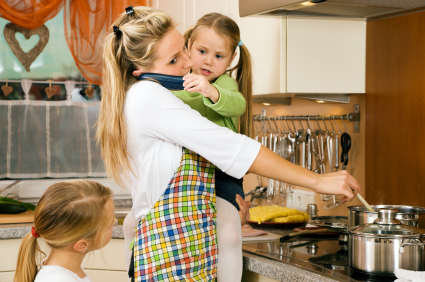 Published on October 28th, 2012
0
Free up your Sunday – don't do those chores
Instead, use this handy site to delegate shopping tasks, daily chores and home maintenance that you would normally need to do yourself.
by The Diarist | thediarist@themetrognome.in
You live in a city that sucks the life out of you. After working all week, your day of rest is actually taken up by tasks that you couldn't attend to before – you have to pay the bills, you have to stock up your refrigerator for the coming week, you have to clean up the house – and before you know it, your body's screaming for a pause but you still have a hundred more things to do.
And yet another weekend goes by. Before you know it.
That was what prompted Debadutta Upadhyaya (38) to start www.timesaverz.com, a one-stop chore-delegating service that helps harried homemakers and working professionals assign tasks to certified service providers, and thus free up their own schedules. Debadutta, co-founder and CEO of the company, comes with a formidable background in conceptualising and executing ideas from scratch, as also a long and successful association with sales. The company's services are now being offered in Mumbai, a city that she feels, "experiences a bigger paucity of time than other cities."
We chatted with Debadutta to know more about how her business can benefit Mumbai.
What prompted you to start Timesaverz.com?
As a homemaker and a professional, I always used to find myself pressed for time, juggling the two roles. I found it difficult to outsource some of the repetitive chores that could be handled by someone else, due to a lack of certified service providers. When we looked around, we found out that there are many like us who are in the same boat and would love to have certified help coming their way. That gave birth to the concept of timesaverz.com.
Starting with services that are the usual time-consuming suspects, the vision behind the company is to offer a helping hand for every job that an average homemaker can outsource to enjoy multiple benefits. We are hoping to enhance people's multi-tasking ability without compromising on quality or service.
Please describe your professional background prior to starting Timesaverz?
I have behind me 16 years of experience at senior level positions in the media and communications space, shaping up many winning teams and businesses. A gold medalist in English literature and Mass Communication, my forte lies in building things from scratch and evolving them into category leaders.
Before setting off on an entrepreneurial journey, I was leading Vdopia, a leading video ad network's APAC business. During my stint, Vdopia emerged to be a market leader in the video advertising space in India and also expanded operations into SEA and ME. Prior to that, I was heading sales and sales strategy function for Yahoo! India during which my team displaced the incumbent to secure the No 1 Internet Display Player position in 2007. I have been a proud recipient of the Yahoo! Ratna Award in 2006 and was honoured with the Indira Super Achievers' Award in 2011.
What kind of market research did you have to undertake before going ahead with this project? 
We interviewed quite a number of working professionals with nuclear families, young working couples, working couples with old parents at home, and realised that the average time spent by them over weekends trying to attend to mundane household chores is, on an average, four to six hours. This leaves them very little time to relax and rejuvenate before the new week sets in. Each of them loved the idea of a certified help that they can rely on to free up their time from regular household chores.
How do you think your site would stand out amongst others, like chachii.com, which are already operational in the city? What is your USP?
Our USP is that we are a one-stop destination for most of your needs, be it daily chores, shopping or household maintenance. We act as a single service provider, so customers don't have to go over six maintenance contracts with six different vendors for multiple requirements at home.
Which are the key areas that Mumbaikars require the most help with?
Our research shows that Mumbaikars need the most help with household essentials purchase, followed by household maintenance tasks.
How can a person use your site?
Users can choose between long term Timesaverz maintenance contracts, to one-time 'Get Help' options to get services on the household maintenance front. We have a well-stocked store for household essentials purchase, wherein users can buy things at the click of a button and decide the delivery time as per their convenience.
What is the size of your workforce? 
We have a small team of seven, but we have an extended network of service providers and partners across the city.
Can people reach you by telephone?
We have a helpline number +919022711888 which people can call on in case they want to request service over the phone.
(Featured image courtesy pastalavista.blogspot.com)