Deal with it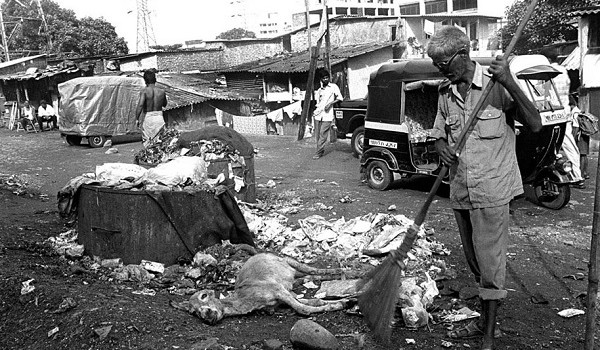 Published on January 2nd, 2014
0
City's conservancy workers will get their own flats
BMC moves proposal to construct flats on ownership basis for its almost 35,000 conservancy workers using an FSI of 4.
by The Editors | editor@themetrognome.in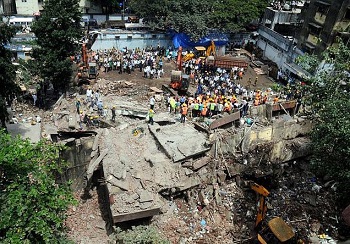 A horrendous building crash at Dockyard Road in September last year killed 61 people. The spotlight fell on the state of the building – it was 33 years old – and the fact that it was owned by the Brihanmumbai Municipal Corporation (BMC). The building housed employees of the BMC's Markets Department.
After the uproar over the crash, the BMC swung into action and fast-tracked a proposal seeking to build flats for the Corporation's 35,000-odd conservancy workers under the 'Ashray Scheme'. As per the scheme, conservancy workers in the city would get permanent homes that the BMC would build and hand over to the workers along with ownership rights. The Improvements Committee of the BMC first approved the proposal to use 4 FSI in the construction; the Standing Committee soon followed suit and approved the proposal as well. It has now been sent to the State Government for approval.
As per the scheme, redevelopment or reconstruction of old buildings will be done to provide homes for the BMC's about 35,000 employees working in solid waste management. "The huge numbers of conservancy staff have always carried out their duties of keeping the city clean," says Rahul Shewale, Standing Committee Chairman, BMC. "However, so far their own living quarters were not adequate. The city's health is affected if their financial and social lives are unhealthy. We feel that a large part of their issues will be solved if they have their own houses." He added that the BMC could not build these houses because of existing FSI rules and unavailability of plots. But if an FSI of 4 was granted, the project could get underway and the surplus units could be developed for Project Affected Persons (PAPs). The overall project cost is pegged at about 1,800 crore.
Currently, the BMC's conservancy workers stay in 39 staff quarters located all over Mumbai. Most of these dwelling units are in a bad condition.
(Pictures courtesy Sudharak Olwe [part of his award-winning 'In search of dignity and justice' series], www.thehindu.com)