Beauty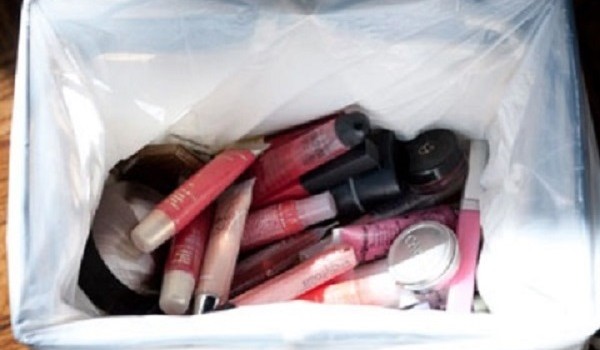 Published on January 31st, 2014
0
Your cosmetics could be harming you
How often do you check your cosmetics' expiry dates? If you haven't checked, you are putting your skin at risk.
by Deepa Mistry
One out of 10 women take notice of dates and use makeup products accordingly, while the rest are putting their skin at risk by using old cosmetics for several years, even though they begin to smell or get discoloured. Most women forget that cosmetics cannot be used forever. If you don't keep track of when you purchased and started using certain types of makeup and skin care products, you could develop breakouts or have an allergic reaction.
Expired makeup and skin care products need to be thrown out after a certain period of time. Remember, the expiry date of a product begins the moment you open it but some products have a printed from-and-till dates because not all products have organic contents. Natural and organic products containing fewer or no preservatives have a shorter shelf life and therefore produce higher levels of bacteria.
Many ingredients in makeup can go bad and some can get contaminated by bacteria and other organisms that enter your pores or touch your skin. This can cause a host of skin and health problems. It's always a good idea to keep a tab on your makeup products and see if anything has been unopened for a long time or has a peculiar and unfamiliar smell. Products such as mascara, lipstick, foundation, face creams, and blush acquire a funny smell past their expiry date. In most cases, areas around the eyes are affected first because they have the most sensitive skin.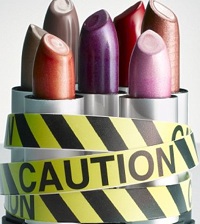 Some of the effects of using out-of-date makeup and skin care products that have expired include the following:
– Skin infections
– Patches of acne
– Frequent breakouts and blemishes
– Excessively dry skin
– Skin discoloration
– Rashes
– Allergic skin reaction
– Eye infections
1. If you are facing any of the above problems, then it's time for some cleansing. An important tip when it comes to your beauty hygiene routine is to wash your makeup brushes regularly and thoroughly, or you will continue to contaminate your skin and other products that require brushes.
2. Avoid sharing brushes and lip products with others. Usually at weddings, parties or even a ladies washroom, women share lipsticks and lip balms with unknown women. Avoid doing this. The other person might be suffering from skin problems, so don't invite skin troubles.
3. So many times, we come across branded cosmetics that are sold on the streets and trains, but don't get lured into buying them. There is a huge variety of cosmetic brands available in the market – don't fall for the names you have never bought or heard of only because they are cheaper! Cosmetics and skin care products are such that need to be carefully bought and from genuine sellers only. We advise you to invest in cosmetic that's branded and well reputed, bought only from a genuine store like in malls or stand-alone cosmetic stores.
Branded cosmetics are very expensive but the damage caused by cheaper quality or expired ones can damage your skin for life. If you can't decide what brands or where to buy makeup from, consult a makeup or skin expert and only buy cosmetics as per skin type. Remember that not all cosmetics suit every skin.
Facial skin is the most sensitive in our body, pamper it but with love and special care!
(Pictures courtesy perfectmakeups.com, www.carbonated.tv)