Beauty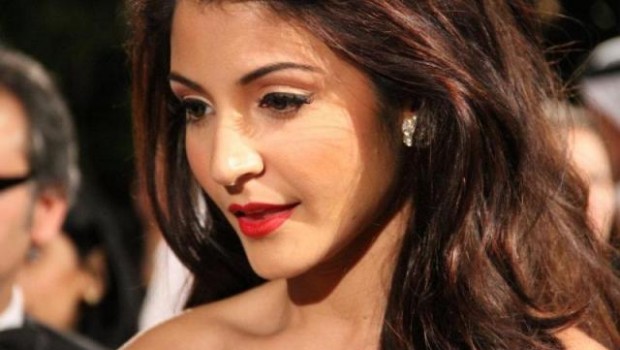 Published on April 19th, 2013
0
The red carpet look
Get the low-down on achieving the perfect red carpet look through the season's hot trends: bright eyes and dashing red lips.
by Beverley Lewis
Are you inspired to look like your favourite Hollywood or Bollywood hottie, especially after all the film award functions that recently happened? I mean, who wouldn't want to look like the stunning beauties at red carpet events like the Oscars and the Filmfare Awards?
And guess what, it doesn't take a stylist and a personal make up team to get the same look as these women – the trick lies in applying make up well, or facing the prospect of ruining your entire look, gorgeous gown, fabulous shoes, et al. To achieve your own stunning look for a big night on the town, follow these make up tips and you're sure to dazzle.
Vamp it up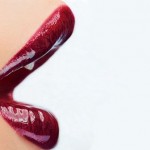 Classic red lips have made a huge comeback this season. Whilst the classic red lip look will always be a fail-safe option, a cranberry red or even darker red wine lip packs more punch. If you're feeling a bit more daring, you could opt for plums, purples and rubies in matte and glossy finishes. If the thought of a full-on dark lipstick puts the fear of God in you, why not try a lip stain? It's such a key trend for the new season that if you've never tried it before, you can give it a go right away.
Colour me bold
Look for cool pops of colour on the eyes and gorgeous pearl-toned peacock colours for this season's brightest, most beautiful look.
Use eyeliners in bright colours. Apply strong shades of blue and green, drawing a full dash along the upper lash line with a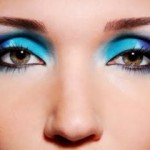 strong final flick towards the temples, creating the winged eye.
Metallic and creamy eye shadows and long eyelashes in bright shades complement white, blue, green and pink eyeliners. So if you want to stay ahead of the fashion pack, go for the 'bright-eyed' look.
Holy smokes!
Smoky eye make-up is definitely a hit on the red carpet. Newer versions of the smoky eye technique have appeared at various red carpet events. A lot of celebrities are seen wearing graphite eye shadow, covering the eyelid from the outer corner to the inner corner of the eye, featuring a mix of greys, mauves and lilacs, and the eyebrows were well groomed and slightly filled in.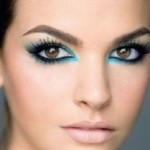 Eye this
Eyeliner takes centre-stage this season with bold, graphic looks ruling the catwalk. Branch out from classic black to experiment with bright blues, purples, reds and clear whites. Leave a small gap between the upper and lower flicks to set your look apart from the crowd.
Beverley Lewis has worked in beauty magazines and has fabulous beauty tips to share. Have a make-up tip for summer? Write to Beverley in the comments section of this article.
(Pictures courtesy makeupandbeauty.com, followhanne.blogspot.com, glowingfaces.blogspot.com, beautysalon.officialtips.com, www.dailymakeover.com)