Beauty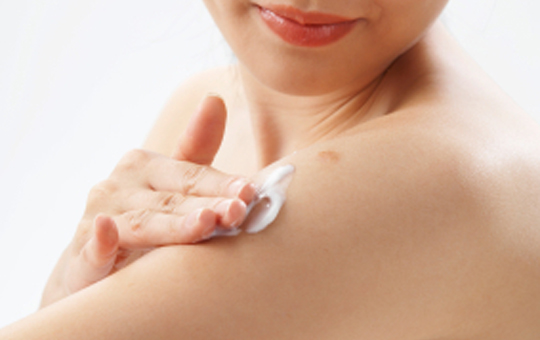 Published on November 2nd, 2012
4
Sun-proof your skin
There's a nip in the air, but your skin still needs to be protected from the sun. Follow our easy skincare guide.
by Kavya Kolli
You can always count on the heat to test your survival skills in Mumbai. Every day before stepping out, you have to wonder to what degree of melting you will be subject to. Whilst indoors, we shamelessly plonk ourselves right under or next to the AC vents. But the humidity outside and the shift to a cool and dry temperature indoors takes a heavy toll on skin.
After soaring temperatures last week, this week we're looking at dry, cool air in the night and dry heat in the day. Even ordinarily dry skin turns oily with these weather changes, feeling sticky and dirty. By the end of the day, your face feels like a canvas, painted with the city's dust and pollution.
Protect your skin
First and foremost is protecting your skin from the sun. A good sunscreen is extremely important and must be a part of your beauty regime throughout the year. A good SPF (sun protection factor) of 15 and above is what you will require to combat the side effects of sun exposure on your skin. Even if your routine has you mostly indoors, sunscreen is essential because your skin is still exposed to UV rays. Sunscreen lotions tend to feel oily and sticky once applied, so it's important to find one that doesn't feel like a layer of oil on your skin and is absorbed well. A well-known skin or beauty brand will have one that suits you.
Nowadays, a lot of body lotions and moisturisers also come with SPF, which is ideal since we do end up exposing our arms and legs also to the sun.
Using a good cleanser is another vital part of skin care. The pores on our skin enlarge with heat so the amount of dust your skin accumulates is unimaginable. Plus the humidity makes the skin oily, making it that much easier for skin problems like acne and blackheads to arise. So at the end of the day, a good cleanser must be used to wipe off all the dirt and grime for your skin. The heat makes almost every skin type oily, so a gel-based cleanser will work well. If you find it too drying, you can go for a foaming cleanser or cleansing lotion that isn't too rich or heavy in texture.
Cleansing should ideally be followed up by toning. A facial toner will soothe your skin and tighten the pores. An alcohol-free toner is preferable because alcohol can excessively dry out your skin. Rose water happens to be an excellent all-natural toner. You can even try freezing rose water in an ice tray and rubbing a cube all over your skin. It feels heavenly in such weather.
While we cannot avoid the use of a certain number of products to maintain good skin, we also need to realise that these cleansing products do take away some of the skin's natural moisture. So it's important to moisturise skin daily and keep it well hydrated. Drinking lots of water goes a long way and the rest, a good day cream for your face will help with. Again, choose one with your skin type in mind.
Keep in mind, that while using a moisturiser and sunscreen, the moisturiser goes on first and then the sunscreen. You can even apply makeup over the sunscreen.
You will also find day creams with SPF which can be an alternative to applying a face cream and sunscreen separately.
While picking out soaps, face washes or shower gels, opt for ones with aloe vera or honey in them because they help soothe skin from the heat. Even ones that have fruit essences like citrus fruits, strawberries, peaches, melons etc will refresh your skin.
Adding few drops of essential oils like tea tree to your bath water will have a cooling and relaxing effect on skin. It  smells great and is also a disinfectant, so it'll protect you from prickly heat.
While maintaining a healthy beauty regimen, your diet must also be equally healthy. Include lots of fresh fruit and veggies in your meals and stay away from oily food. And because this weather is dehydrating, make sure to drink lots of water throughout the day.
Kavya Kolli is a Mumbai-based fashion stylist and avid writer, with an obsessive interest in fashion and beauty.
(Pictures courtesy www.humana.com and Kavya Kolli)