Beauty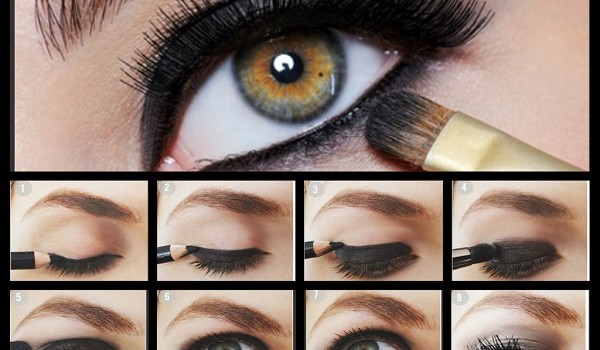 Published on November 19th, 2013
0
Smoke 'em out!
Sexy, dramatic and smouldering – a smokey eye lifts your look like nothing else. Here's how you get it done.
by Ankita Pathak
There's nothing quite like a pair of smokey eyes staring at you. Smokey eyes are sexy, dramatic and smoldering, and instantly lift your look. When it comes to learning a new eye makeup technique, learning how to do a smokey eye should be the very first thing a woman should make a beeline for.
The smokey eye look isn't limited only to runways, the red carpet, or black tie events. With many colour variations and options available, many women are deciding to wear this sultry look more often. But to learn how to do it, you'll have to go back to the basics.
And all you really need is a classic kohl pencil. Because you can actually create a full smokey eye by smearing and blending your liner up and out. That's it! You can do it with any colour, as long as it's a classic kohl pencil. You will instantly love this look because it gives your eyelid more of a 'watercolour' finish that you can't get with eyeshadow.
Tools of the trade:
– Kohl pencil — almost every brand offers a kohl version, and most offer it in many colours.
– Blending brush
– Mascara
– Setting powder — you can use the same powder you set your face makeup with, just make sure it's translucent.
Steps to follow:
– Line your upper lashline from the inner corner to the outer corner.
– Draw another line directly above that one.
– Keep drawing lines above each other until you reach the crease.
– Blend back and forth with the blending brush over the area you've filled in. You can also use your finger, but it's a little messier!
– Trace the lower lashline with the same kohl pencil.
– Smudge the line back and forth with the Q-tip using short strokes to really work it into the lashline.
– Finish with a couple coats of mascara.
– Set it with a quick dusting of translucent setting powder.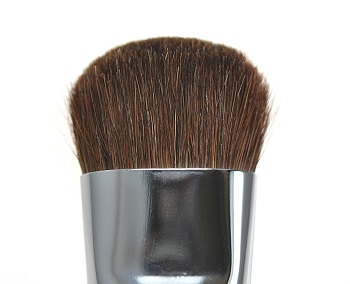 Pair your look with a pink-nude cheek and lip and voila! You now have yourself a makeup job that took a matter of minutes and a few simple tools. Of course, practice makes perfect so for all of you makeup novices out there – try this look out on an off day to be sure your results are just as stunning as those gracing the runways in Milan.