Beauty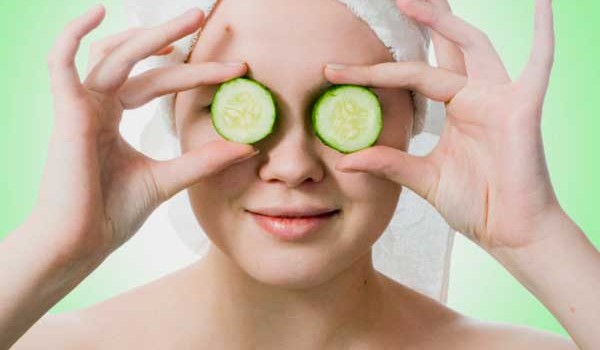 Published on March 22nd, 2013
0
Quick beauty fixes for the summer
Coffee for cellulite and kosher salt for rough hands…our beauty writer's got DIY fixes for skin as the heat advances.
by Beverley Lewis
I may not have all the answers to all of life's problems, but there's one thing I'm fairly certain of: if there's a natural solution to remedy a beauty conundrum, I will definitely give it a go. In my experience, natural home beauty remedies tend to be more effective than over-the-counter beauty products and they are very cost-effective.
I've put together a quick reference guide of five of my favourite DIY home beauty remedies. Follow them and glow this summer!
Apple cheeks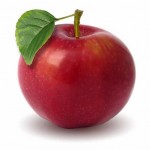 Apples are full of powerful compounds like malic acid that can have a great effect on your skin. Malic acid is a fruit acid, or an alpha hydroxy acid (AHA), which means it works as a gentle exfoliator to reveal smooth, glowing skin. Slice an apple very thinly. Place the slices on the face and leave it on for 15 minutes. These soak up the extra oil and also help close pores.
Smooth operator
Exfoliating your skin regularly should be a mandatory part of your beauty regimen. You need to remove dead skin cells, toxins, and other deposits on your skin which could dull your complexion and lead to blemishes.
Good news is, you don't need expensive scrubs and exfoliants to get glowing skin. There are several ingredients you can use to make your own exfoliating mask at home.
Try my favourite: salt or sugar body scrub. To make it, pour ¼ cup table salt or granulated sugar into a small bowl or container. Pour olive oil into the container until it covers the salt. Stir the mixture. Rub the scrub all over your body and into your skin. Rinse thoroughly, and you are left with a smooth glowing complexion.
Cellulite, be gone!
Stop cellulite in its tracks with this DIY, spa-like method. With the heat making us all reach out for our light cotton dresses and hats, why should cellulite stop you from flaunting your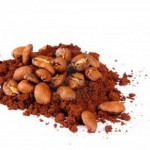 perfectly toned pins in a tiny pair of shorts?
Try this: warm ¼ cup of freshly-ground coffee beans with two tablespoons of olive oil in the microwave for 10 seconds. Next, stand on a large sheet of plastic or paper and smear this mixture over the affected area, then tightly wrap yourself in saran wrap (what is saran wrap?).
Leave this on for about 20 minutes, then remove the wrap, wash the area and using a natural bristle body brush, massage the area with brisk, upwards strokes. Follow this remedy for six weeks and you will notice a considerable difference.
Get polished
Chipped polish and ragged nails got you down? Get compliment-worthy hands at home with these tips: cut and file nails to your length of choice. As for shape, there are two main options: square or rounded. Next, soak your hands in a bowl of warm water for five minutes. Add two tablespoons of a bath powder or your favourite liquid soap to soften nails. Make sure the water's not too hot or it will dry out your hands and nails. Then, apply cuticle oil or lotion on dry hands to nourish and soften rough spots.
Follow this with a cuticle stick to press cuticles back so they don't get in the way of the polish. After this, exfoliate hands with a body scrub or homemade mixture of olive oil and kosher salt or raw sugar. Scrub for two to three minutes, then wash thoroughly. Follow this with a rich moisturiser. And the final step: apply a base coat first, then apply two thin coats of polish.
Puff pastry
"You look tired…" Ah. Those dreaded three words no woman wants to hear. But fret no more, try these natural solutions and you'll be struttin' around, wide-awake in no time.
– Place cotton balls soaked in milk under your eyes for a few minutes. The lactic acid in the milk helps reduce puffiness and dark circiles.
– Freeze a couple of spoons over night. In the morning, rest them on your eyes until they are not cold any longer. If you do this every morning, you will see a big difference in about two weeks.
– Slice one small piece off of a potato, and cut the slice in half. Put each slice under your eyes and leave it under your eyes for 20 minutes.
– Place two thin lemon slices directly onto your bags or circles. Don't squeeze your eyes tightly but be careful not to open. After 20 minutes carefully rinse off with cold water.
Have a beauty question? Send it to us as editor@themetrognome.in or tweet it to us at @MetrognomeIndia and Beverley will answer it for you.
(Pictures courtesy idiva.com, 123rf.com)