Beauty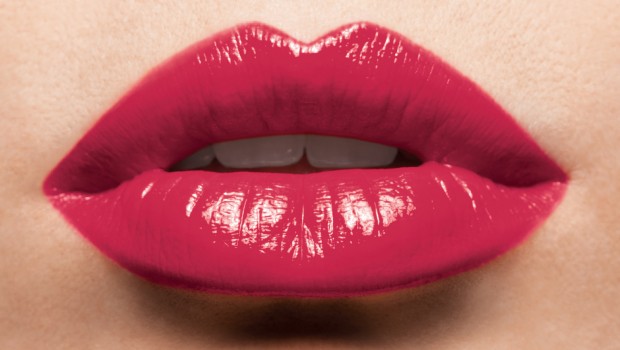 Published on May 17th, 2013
0
Pucker up
Our beauty writer lists six easy ways to get the perfect pair of lips without too much time and effort.
by Beverley Lewis
Every woman dreams of a perfectly smooth pout and soft lips. You may think you have achieved the perfect pout on a night on the town, only to realise that once you hit your favourite nightspot your lipstick has magically disappeared, to suddenly reappear on the rim of your favourite cocktail. Since most of us suffer from a similar affliction, I have outlined a six step by step guide for kissable lips.
Scrub-a-dub: To avoid chapped lips and to get smooth lips, it is important to exfoliate your lips right after you take a shower. Squeeze a little facial scrub onto your palm, no bigger than a two-rupee coin, and gently rub this mixture back and forth over your lips. If you're looking for an even lower maintenance exfoliation tool, try brushing your lips lightly with a damp toothbrush before you call it a night. Both these methods help get rid of dead skin and leave you with a smooth, soft lip-lock.
Get watered: It is important to maintain the moisture in your lips, so make sure you're drinking plenty of water in order to keep your lips plump and perky. When you're dehydrated, your lips are more likely to look deflated and wrinkled, especially if you have already have age lines around your mouth.
Once you're hydrated, look to external moisture sources to keep your lips supple. You can opt for good old vaseline, but if you're looking for something with a bit more edge, choose from lip butters, glosses and lipsticks that are infused with natural oils and antioxidant vitamins and minerals – they are perfect to moisturise, soothe and calm the lips.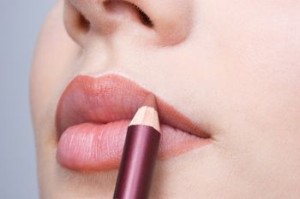 Line 'em: Choose a liner two shades or so darker than your lipstick, and trace your natural lip line (as shown in pic on left), paying special attention to your Cupid's Bow (the 'V' part of your top lip). Once lips are lined, colour in the remainder of the lip with the liner as well. This gives a nice base colour in case your lipstick gets eaten off before the night is over.
Colour me good: Now it's time to slather on your lipstick. After you apply the first coat, blot by placing a tissue between your upper and lower lips, and pressing down. Next, swipe on another coat, then place a tissue gently over lips and dab with loose powder. The tissue acts as a filter, allowing just enough of the powder to get through to set the lipstick without changing the colour or texture of the lips.
Plump it up: Choose a gloss to highlight and plump. With gloss, you want to dab, rather than slick. A small dab of a shimmery or light-grabbing gloss in the centre of your lower lip (as shown in pic on right) will plump up your pout in an instant. That one small move adds dimension and a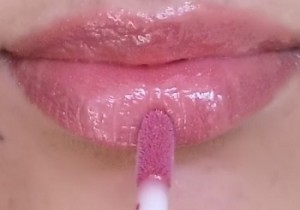 shot of light to your lips, drawing the eyes of you-know-who right where you want them.
Blot away: In our final step to getting the perfect pout, let's not forget to blot. Place your index finger between your lips and pucker up. See the lipstick left on your finger? That could've been on your teeth. Do it again, just to be safe. And now, drum roll please, you have the perfect pout!
Beverley Lewis has written for beauty magazines and has amazing tips to share. Do you have a lip tip to add to this list? Share it in the comments section below.
(Pictures courtesy healthandbeautyremedies.wordpress.com, www.airportsinternational.com, makeupandbeauty.com)