Beauty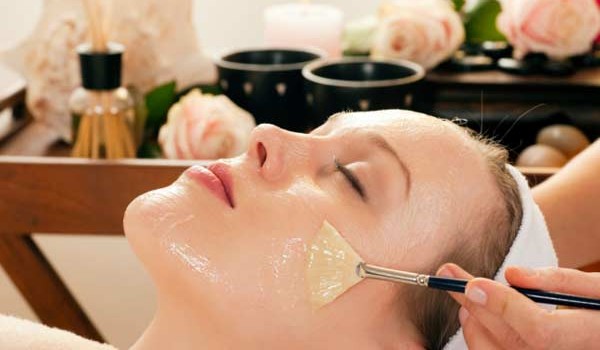 Published on May 24th, 2013
0
Pack it in
Check out five simple DIY facepacks to make from scratch at home and beat the effects of a scorching summer.
by Beverley Lewis
Summer has already knocked on our doors and you can literally feel the scorching heat when you step out of the house. Besides dehydrating the body, the extreme temperatures can also play havoc with your skin, leading to wrinkles, dull, tried and sallow looking skin. Fret not, we show you how to beat the heat and look as fresh as a daisy with these five simply DIY facepacks , with ingredients straight from the pantry.
Rose garden
Rose water refreshes the skin, cleans the oil and dirt from pores and prevents black heads. It is a natural cooling agent and aromatic astringent that helps tone and hydrate the skin.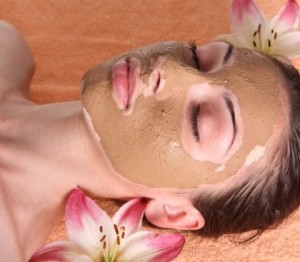 Take 1 tbsp of Fullers Earth or Multani mitti and soak this in water for 15 minutes. When it becomes moist and pliable, add a teaspoon of rose water to the mix. Apply this on the face and leave it on for 15 to 20 minutes (see pic on right). After this, clean it off with cold water and voila, you will have fresh and dewy-looking skin.
Fragrant beauty
Using sandalwood powder on the face has a softening effect. It helps get rid of patchy and rough skin, as well as helps in getting rid of a tan and provides relief from sun burns and blackheads.
Take 2 tbsp of corn starch, 2 tsp of neem leaf juice, 2 tsp of sandalwood powder and 2 to 3 drops of olive oil. Mix these ingredients together and apply them on the face with a brush. Leave it on for about 30 minutes, allowing it to dry well and then rinse with cold water. Do this three times a week and you will notice a remarkable difference in your skin.
Get minty fresh

Mint has a cleansing, soothing and cooling effect, which makes it perfectly suitable for most skin types. Mint has properties that make skin soft and supple and clear up blemishes, blackheads and acne. It also helps get rid of a dull, sallow complexion.
Take 4 tbsp of freshly ground mint paste, 1/4 cup of ripe papaya pulp, 2 tsp of gram flour and 1/2 tsp of lime juice. Mix the ingredients together to form a smooth paste. Leave this mixture one for about 30 minutes and then wash off with lukewarm water to reveal a glowing complexion.
Peaches 'n' cream
If your skin feels and looks lacklustre, use this simple trick and you can get a soft, smooth and radiant complexion in a matter of minutes. For this, the main ingredient you will need is fresh cream, which is packed with AHA acids, which hydrate the skin making it plump and soft. It also gently exfoliates the skin to reveal healthier, glowing skin, fades dark spots, reduces redness and evens out skin tone. It is also anti-inflammatory and has anti-aging properties to keep skin young looking.
Make this pack thus: mix 1 tsp of cream to 1/2 tsp lime juice to form a paste. Massage this well into the skin and leave for 3 to 4 minutes. Rinse with cold water.
Got spice?
Turmeric is excellent for reducing acne, scarring, clearing an uneven skin tone, sunburns, freckles, wrinkles and tans. Turmeric protects the skin from free radicals and has powerful antioxidant properties.
Make a paste with 4 tbsp wheat flour, 1/4 tsp turmeric powder and 1/2 tsp ghee. Apply on the face and leave it on until it dries, which could take about 15 to 20 minutes. Then, wash it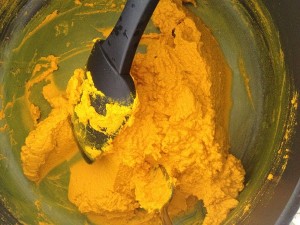 off with cold water.
OR extract a thick layer of cream from cooled milk. Add a pinch of turmeric to this and apply this mixture on the face. Leave for 15 minutes and wash with warm water. If you use either of these facepacks daily, you will be able to hold back the wrinkles.
Beverley Lewis has written for beauty magazines and has amazing tips to share. Write to her with a homemade face pack recipe of your own, in the comments section below.
(Pictures courtesy lewolfemagique.blogspot.com, tamil.boldsky.com, beauty-health.in)