Beauty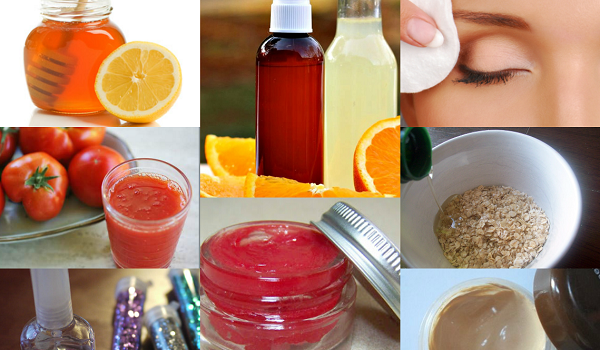 Published on November 8th, 2013
0
Make your own beauty products
Did you know that you can make body scrubs, lip balms, and even hair spray at home? We explain how.
by Ankita Pathak
You need a variety of cosmetics for several needs, but what you probably didn't know is that you can make most products at home! From hair and skin treatments to makeup, perfume, teeth and nail whitening – there are so many great products to make and use!  And who says you need to spend a lot?  Some of the ingredients you need may already be lying around your house. So let's get started on making your own beauty stash!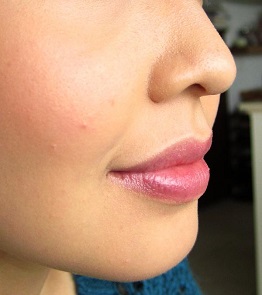 Tinted Lip Balm
You will need:
Blob of lipstick
Vitamin E capsule
½ tsp Vaseline
¼ tsp glycerin
Essential oils
Empty syringe
1 empty pot container
In a bowl, place Vaseline, Vitamin E, glycerin and lipstick on a double boiler to blend. After the mixture melts together, remove from heat and add a drop of your favorite essential oil to it. Fill your lip pot with the ready mixture using the disposable syringe. Voila! You have your very own lip stain!
Lip and body scrub
You will need:
2 tbsp sugar
1 tbsp oats and chocolate powder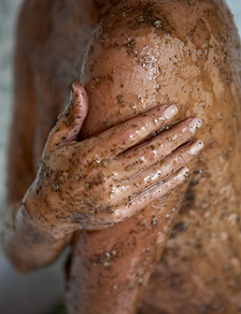 2 tbsp olive oil and honey
1 empty jar
Take a glass jar and start by mixing the oats, honey and chocolate powder. Oats act as an exfoliant and honey helps in moisturising. Add sugar and olive oil to soak all the ingredients and let the mixture sit for two hours. Use the scrub mixture on lips and body to remove any dead skin.
Eye makeup remover
You will need: 2 tbsp white mustard oil or 1 tbsp extra virgin olive oil.
Dab a cotton ball into the oil to remove eye make-up and waterproof mascara. Rinse face with cold water. This homemade eye makeup remover will work in a pinch if you run out of your normal brand. It's also a great way to save money instead of using expensive makeup removers.
Eyeshadow primer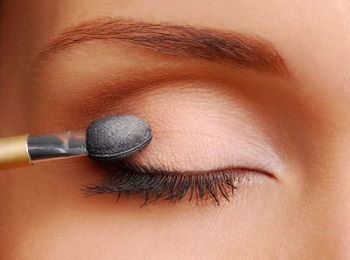 You will need:
½ tsp natural chap stick
1 tsp cornstarch
1 ½ tsp liquid foundation
Container
Get a clean container or use a sample jar but you could also use an old eye shadow pot. Run the chap stick under warm water for a minute before you add it to the mixture. Put all the ingredients in container and mix well. Use the primer as an eye shadow base to make your eye make-up last longer.
Hairspray
You will need:
1 lemon
300 ml water
2 tbsp vodka
Place the lemon (chopped into pieces) into a saucepan with the water. Bring it to a boil, then cover and simmer until the lemon softens. Strain and then leave to sit until it's completely cooled. Transfer the liquid into a sterilised spray bottle. Next, add the vodka then give it a quick shake.
Glitter nail polish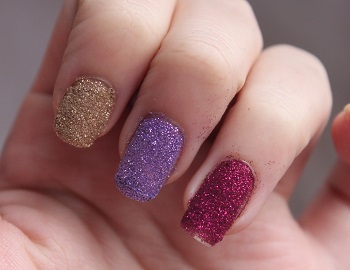 You will need:
Transparent nail paint
Paper cone/ funnel
Glitter powder of your choice
Start by emptying a small amount of the clear polish in to the garbage, you will need space for the glitter.  Pour a small amount of glitter at a time with the help of a paper funnel, keep pouring until you achieve the glittered look you want.  Once you've put all the glitter in the bottle, shake it vigorously to get the glitter and polish to mix.
Blackhead removal solution
You will need:
1 lemon
1 tbsp honey
Rub the lemon dipped in honey on face, emphasise the black heads prone areas like nose, chin etc. Leave the lemon and honey mixture on your face for about five minutes, then wash it with cold water. You will see the results immediately. Additionally, lemon juice will also fade other marks/spots on the face and honey will moisturise.
Tan remover
You will need:
1 tomato
Sugar
Buttermilk
Apply squashed tomato juice with 6 spoons of buttermilk and sugar on the sunburn affected areas to cure them quickly. Tomato helps in lightening skin and buttermilk helps in moisturising. Do this repeatedly for a week and notice the difference.
Have you made any beauty products at home? Tell us about them in the comments section below.
(Pictures courtesy talkingpretty.com, makeup.me.uk, www.fashiondivadesign.com, www.fashionncare.com)