Beauty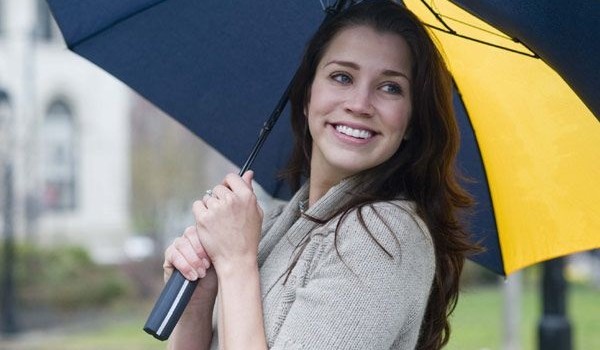 Published on June 18th, 2014
0
Maintain your beauty this rainy season
Follow simple steps to ensure the health and vitality of your skin as the season changes and the rain pours.
It is the dream of any individual to have their beauty preserved forever. However, pollution and seasonal changes play havoc with those dreams. To prevent seasons like the monsoos from ruining your beauty, follow a few simple beauty tips that you can implement easily without any major fuss.
The secret is to not overdo make up. The rains have the potential to dry your skin and ruin your makeup, which is bad for you in the long run. So what steps can you take to protect and enhance your beauty?
Beauty care during the monsoons:
Cotton is king. Wearing the right clothes is very important during the monsoons. It is recommended that you wear cotton clothes to keep your skin fresh and cool. Avoid sticky clothes that make you uncomfortable.
Use skin toner. Skin toner does the vital job of making the skin texture robust, and thus it is able to withstand grime and dirt. Using the right toner is very important to avoid any side effects. Take care to use organic toner that is made of green leaves, honey and olive oil. For the right skin toner mix, consult your dermatologist.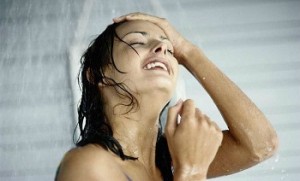 Minimum soap. Use as less soap as possible to avoid the action of artificial irritants on the skin. Instead, opt for natural cleansers that clean and clear your skin. You can get rid of all the impurities in the skin, if you regularly use organic face cleansers.
Hair protection. It is preferable not to keep your hair open during the monsoons to protect your hair from getting drenched. Too much wetness can drain the moisture content in the hair, thus leading to dry hair. You can tie your hair up in a bun. You can also tie your hair up in braids for added style. For more hair protection, you can consult your dermatology doctor who will give you expert tips and suggestions.
Hot bath. Studies have shown that you will get a good night's sleep if you take a hot bath before going to bed. During rainy season, the weather becomes cooler, which may not be suitable for everyone. Taking a hot bath helps to keep you safe from the flu. It is also beneficial for the skin, in that it keeps the texture, clear, and retains the water content in the skin.
Dry fruits. Eat lots of dry fruits for maintaining your level of beauty. Dry fruits, though small, pack in a lot of nutrients in them. These nutrients help in enhancing the skin texture and providing vital vitamins to the skin cells. To know which dry fruits you should eat more, you should get in touch with an expert dermatologist.
The above steps will help you protect, maintain and enhance your beauty during this rainy season.
(Pictures courtesy www.perfectskincareforyou.com, archives.deccanchronicle.com)