Beauty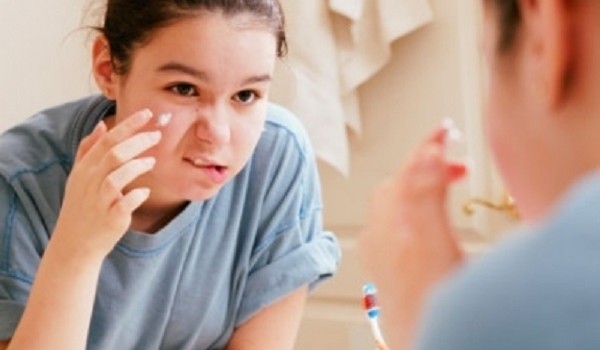 Published on May 13th, 2014
0
How to care for teenage skin
It rebels without a cause – teenage skin is quite difficult to manage, but not impossible to take care of. We have a few tips.
Being in your teens could put a lot of unwanted pressure on you – there are hormonal changes on the inside, and an unpredictable you on the outside. Everything seems to go haywire, and there are times when your skin starts rebelling too! Amidst all the changes, a sudden breakout on your skin is the last thing you would hope. To ensure you do not feel powerless and live your teen years to the fullest, we guide you on the path of clear, flawless skin. So, bid stubborn acne- Goodbye!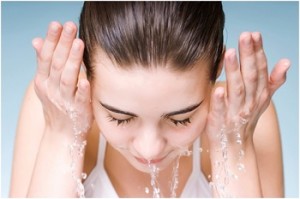 It is vital for you to understand your skin type before you opt for any skin care regime, especially when your skin is at its unpredictable best.
3 simple methods to deal with your teenage skin problems:
Normal skin. If you have normal skin, the soft textured one without any blemishes, you could adapt to this skin care regime.
– Wash your face with normal water- thrice a day.
– Make use of a mild cleanser to remove all the dust and dirt.
Dry skin. For those dealing with dry skin – where your skin is rough, scaly and dull in appearance, fear not. There is a solution for you too.
– Use a mild moisturising cleanser.
– On washing your face, apply a non-perfumed moisturiser.
– Don't take hot water showers.
– Keep away from cheap soaps and cleansers, as they tend to make your skin drier.
Oily skin. For those who tackle the issue of oily skin, here is your breakthrough regime. You can now bid adieu to open pores, pimples and blackheads by following these simple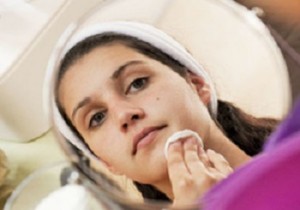 tips.
– Get into the habit of washing your face at least thrice a day with a quality soap and water.
– Keep dry tissues in your handy pack to wipe your face as and when you feel the surface of the skin turning oily.
– Washing your hair at least thrice a week will help reduce the oil on your face as well.
Some more tips:
1. Cleansing is the most important step in maintaining a healthy skin type. Washing off all the dirt and impurities helps get rid of dead cells and keeps your skin supple and soft.
2. Moisturising your skin often will give it the required nourishment and keep it well moisturised. Be sure to use a mild lotion rather than something harsh and packed with chemicals.
3. Keep in touch with your dermatology doctor, as any change in soap, lotion or cleanser could lead to a skin reaction, which is something you would not want. Always take professional advice while changing your skin care products to keep acne, allergies and other breakouts at bay.
Keep glowing!
(Pictures courtesy skincare.allwomenstalk.com, www.breastfeedinglink.org, www.beautyskinexpert.com)