Beauty
Published on July 28th, 2015
0
5 essential beauty foods
Add these super foods to your diet to slow down ageing, prevent wrinkles and give your complexion a youthful glow.
by Beverley Lewis
Wondering what to eat for beautiful skin, better heart health and improved immunity? Read on.
Pomegranates contain the antioxidants polyphenol and ellagic acid, which protect the skin from sun damage and protect the cells from free radical damage. Studies show that regular consumption of pomegranates also boosts heart health and prevents premature ageing.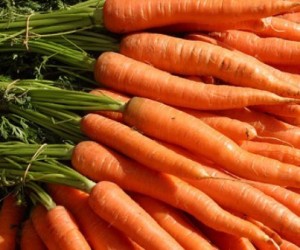 Carrots and sweet potatoes are loaded with vitamin A and beta-carotene, which are associated with decreased risk of cardio-vascular disease and some cancers. They are also good for keeping wrinkles away and giving one a clear, glowing complexion.
Oily fish have essential fatty acids, which can help calm inflammatory skin conditions such as eczema. Omega-3s also keep the skin supple and prevent wrinkles. Studies show that EFA's increase the moisture content of the skin and improve the body's muscle tone. If you don't like oily fish, you can add fish capsules to your diet.
Brown rice and whole grains are packed with selenium, a powerful antioxidant, which is important for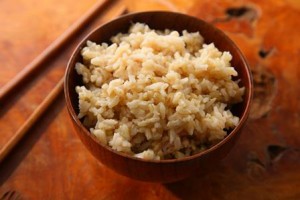 maintaining the skin's firmness and elasticity. Research shows that selenium also prevents acne and skin cancer. It also promotes the absorption of vitamin E and enhances the antioxidant function of vitamin E, which is stored in the skin. This results in glowing skin and prevents deterioration of the skin's collagen.
Poultry, legumes and mushrooms are full of zinc, which is an important trace mineral that helps the body to repair damaged tissue and heals wounds. Foods rich in zinc can also protect the skin from the sun's harmful ultraviolet rays and prevent acne and regulate the production of oil in the skin.
So, if you want healthy, younger looking skin, make sure you add these foods to your diet.
(Pictures courtesy megagriculture.gov.in, www.chow.com, www.mushrooms.ca)