Beauty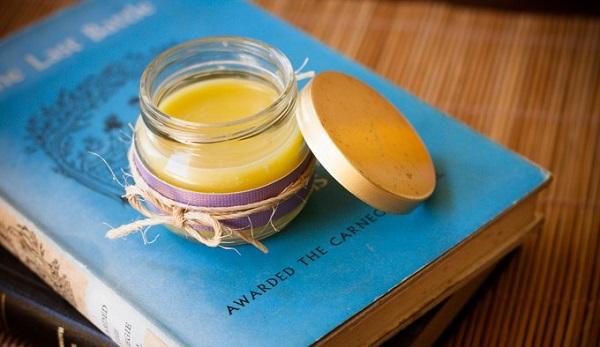 Published on April 27th, 2015
0
10 homemade night creams for beautiful skin
You don't need to buy expensive face creams any more. Just make them at home using ingredients from your kitchen.
by Rohit Soni
If you're looking for a good skin cream and are confused about the sheer variety of brands on offer, you're on the wrong trail. You don't need to buy what you need, just make it at home.
It is possible to make some really awesome night creams at home, using ingredients from the kitchen. Note that your skin's regenerative power is much higher during the night as compared to the day. Also, the skin repairs itself at a faster rate at night, which means that a simple night cream can help your skin as it recovers.
The creams available on sale are packed with chemicals. Why slather chemically rich creams on your face, when you can make so many good night creams using natural products? Here's presenting 10 homemade night creams and how to make them.
Milk cream. Milk is considered as a natural skin cleanser. Not just cleansing, milk has moisturising properties too, which add a healthy glow to the skin. Prepare your own cleansing and moisturising balm by mixing milk cream, rose water, glycerine and olive oil. Mix the ingredients well until they form a lump. Store the cream in a container, put it away in your fridge and use every night for soft, glowing skin.
Almond oil night cream. Almond oil is the best substance for the skin. Almond oil helps in treating the problem of dry skin effectively. To make this cream, mix almond oil and cocoa butter and melt them over a low flame. Remove from flame and mix rose water and honey to the mixture. Blend all the ingredients and your cream is done. This cream works best in winter.
Apple night cream. Apple is very beneficial for the skin. Their multivitamin content nourishes the skin, while the antioxidants present in apple help in protecting the skin from free radical damage. The use of this cream helps in your skin's anti-aging fight. Cut an apple into small pieces and blend them with some olive oil until they form a smooth paste. Now boil this paste for a few minutes on low flame. Remove from flame and add rose water to it. Cool the mixture and store in a container. Using this cream every night would help in fighting fine lines and wrinkles.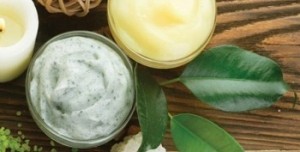 Green tea night cream. The detoxifying properties of green tea help in clearing the skin by removing all its impurities. Aloe vera also imparts softness to the skin. Go ahead and make your own green tea and aloe night cream. Start by mixing bees wax and almond oil, boil them until mixed properly. Now add aloe vera gel and mix again, finally adding green tea extracts and almond oil to the mixture. Store the cream in a container and use it every night before going to bed.
Aloe vera night cream. Aloe vera's benefits for skin and hair are numerous. Its rich properties help get rid of acne and blemishes. Aloe vera is also very beneficial if you want soft and supple skin. To prepare this cream, you need to mix some fresh aloe vera gel and lavender oil. Now add one spoon of primrose oil to it and mix all the ingredients. Store the cream and you are done.
Glycerine night cream. Glycerine in very useful in locking in the moisture of the skin and along with the varied properties of coconut oil, almond oil and rose water, this cream works wonders. Mix some coconut oil and almond oil and boil the mixture until they are properly blended. Remove from flame and add glycerine and rose water to the mixture. Cool the mixture and store it in a container. Voila! Your cream is ready.
Olive oil night cream. Olive oil helps moisturise the skin and imparts a soft glow. For this night cream you will need olive oil, coconut oil, bees wax and a Vitamin E tablet. Mix olive oil, coconut oil and bees wax and heat them until everything is melted. Now crush the Vitamin E tablet or add its capsule's powder to the mixture and mix well. Store the cream at room temperature.
Cocoa butter cream. Cocoa butter is great for the skin. The use of cocoa butter cream helps in getting rid of dry and chapped skin. Not only this, cocoa butter also helps in getting rid of wrinkles. To prepare this cream, you need coconut oil, olive oil and cocoa butter. Add all the ingredients and boil them until they are mixed properly. Now wait till the mixture cools before you store it in a container.
Avocado night cream. Avocados are rich in Vitamins A, B, C, K and E, apart from potassium and magnesium. All these nutrients help provide an anti-aging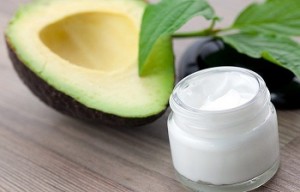 boost to your skin and help in making it clear and soft. Blend egg or yogurt in a blender and add mashed avocado to it. Blend the mixture again to form a smooth paste. Store in a container and use this cream two times in a week to reap its benefits.
Turmeric night cream. Turmeric helps in treating a number of skin problems, apart from brightening the skin. Soak some almonds overnight and blend them to make a smooth paste. Add turmeric, lime juice, sandalwood powder, yogurt and saffron to it. Blend again to make a smooth paste. Store in a container and use every night for beautiful skin.
(Pictures courtesy www.jellibeanjournals.com, www.fashionstown.com, www.stylecraze.com. Pictures are used for representational purpose only)