Achieve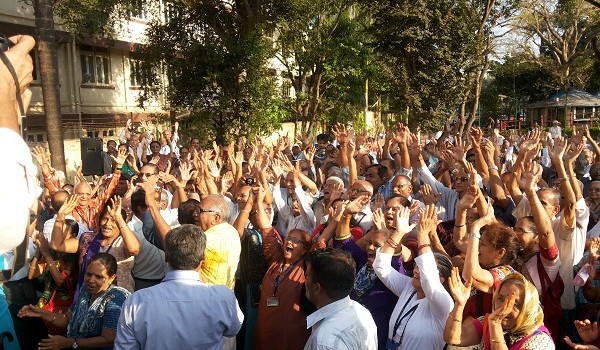 Published on May 6th, 2014
1
Borivli senior citizens create new world record
Enthusiastic senior citizens, aged 60 to 90 years, gathered at Borivli public park to create world record for laughter yoga.
by The Editors | editor@themetrognome.in
Trust senior citizens to show up in large numbers to participate in something new and fun. And senior citizens of this particular park in Borivli – run by Pushpa Maa Foundation – are a particularly enthusiastic lot.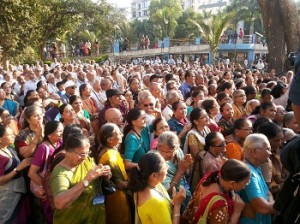 What else can explain the fact that over 1,500 signed up in a matter of days to participate in creating a new world record for laughter yoga? And further, that at last count, 1,950 of them came together to participate in about 18 different laughter yoga exercises for well over 45 minutes, thus setting a new world record?
Says Jimmy Dordi, part of the managing committee of the park and one of the several members who thought of the idea of seniors entering the record books with a unique record to observe World Laughter Day on May 4, "We anticipated a good response but this was phenomenal. Everyone had a blast and we are happy that a new record has been set." Seniors from the same park had earlier created another world record – also recorded by the Limca Book of World Records – for the maximum numbers of senior citizens singing the National Anthem at one spot.
A lot of local dignitaries like MLA Gopal Shetty and the DCP Balsing Rajput also showed up to cheer on the participants.
The Metrognome was the online and publicity partner for the event.