Hum log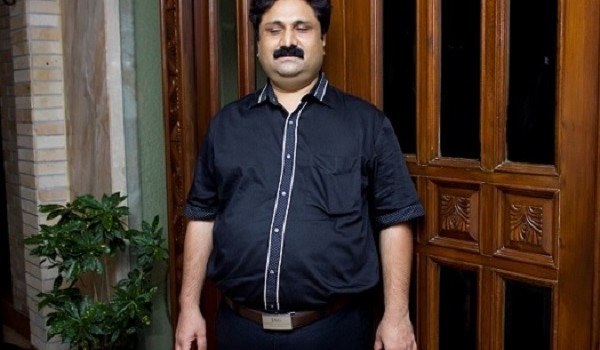 Published on June 26th, 2013
0
When your dreams are in plain sight
Dr Samir Mansuri is visually-challenged, but that hasn't stopped him from pursuing Ayurveda, selling organic beauty products and conducting research.
by The Editors | editor@themetrognome.in
Being born visually challenged brings its own set of problems – from having to do everything differently than 'normal' people, those without the gift of sight are often hampered in pursuing their ambitions due to lack of support and infrastructure. Little wonder, then, that the country has only a handful of visually-impaired doctors – our educational system also makes it that much more difficult for unsighted people to study medicine or physiotherapy.
And yet, if you have the focus, nobody can hold you back. City-based Dr Samir Mansuri, an Ayurveda practitioner, is proof of this.
Dr Mansuri started his own line of organic beauty and skin products, Ocean Miracle, in 2011, and today, has several celebrities among his clients. We spoke to him about the challenges of studying medicine without the gift of sight, growing up and nurturing the medical dream, and doing all that it takes to realise one's ambition.
Excerpts from the interview: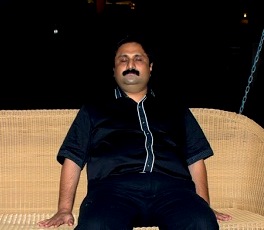 Being born visually-challenged and then growing up without sight must have been difficult. Can you describe what your childhood was like?
Yes, I was born blind, but I was gifted with a very keen sense of hearing, which I was conscious of since a very young age. Since I could not see, my family sent me away to an NGO-run boarding school for the blind.
Growing up, I realised that my family did not want me to return home because for them, I was a liability, a curse. So when I completed my high school education, I moved to Hyderabad. There was no definite plan at that time…I lived on railway platforms, slept beneath staircases, then later began working in massage parlours as a masseur to earn money.
How did you study Ayurveda?
I wanted to study further, and I did, opting to study Arts and later specialising in Ayurveda. Luckily for me, I met an 89-year-old traditional Ayurvedic doctor, Guru Shamshuddin, who changed my life. I consider him my guru because he gave my career a new direction. I learnt a lot of things from him, learnt about making medicines. I had been a good masseuse, and I had a loyal clientele. These people became the first ones to receive my medicines. Guru Shamshuddin had taught me the science of pulse diagnosis and the secrets of herbal connotations and cures. I assisted him for four years and gathered a lot of experience. Then in 1999, I obtained a medical practitioner's license in Hyderabad in 1999.
How did you complete your education in medicine without the gift of eyesight? What were some of the challenges you faced?
It was a very challenging task, no doubt. But thanks to technology, the visually-challenged have several 'aids' which help to convert text into sound – this helps in learning. And of course my friends and colleagues were very helpful and supported me all the way, apart from my Guru, who taught me everything.
When did you decide that you wanted to become a doctor? What prompted this decision? 
I wanted to do something that was considered impossible or unachievable by the visually-challenged, and becoming a doctor seemed like a good thing to do. I started my own line of beauty and skin products and I practice at my clinic in Juhu.
Have you ever faced any hostility or curiosity from patients because you cannot see?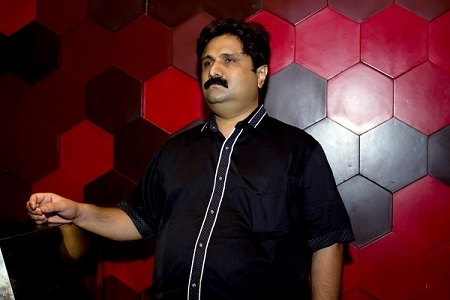 I have never faced hostility from people, but yes, definitely curiosity. For example, once I went to the police station for my passport verification. When I told the police officer that I was a doctor, he was shocked and surprised and asked me how I could be a doctor when I am blind! Even while travelling abroad (and in India, too) I face a lot of surprised questions.
How did you start Ocean Miracle?
The idea grew over time. We have now developed a range of eco-organic, eco-natural cosmetics.
Who are some of your famous clients?
Some of them are filmmaker Subhash Ghai, TV actress and model Reshmi Ghosh, actor Ashmit Patel and there are several others. I cannot mention too many names due to the doctor-patient confidentiality.
Has the market for organic beauty products grown in recent times? 
Yes, the market has grown tremendously. People are more conscious about the entire 'organic funda', to put it mildly. Many people do not want to use synthetically or chemically-prepared creams and lotions on their skin.
How do you vouch for the purity of your products?
They are officially and scientifically tested and certified by labs not just in India but also abroad.
You recently conducted a research on fake and spurious beauty and cosmetic products. What were your key findings?
We studied over 500 products available in India, and found that about 50 per cent of all cosmetics and beauty or skin care products sold over the counter in India are either fake or spurious or both, or whose shelf life has expired and are harmful to the human skin in the long run. Then there are many products that do not have the mandatory Government of India manufacturing license for cosmetic products. We also found that about 65 per cent of unbranded products or unknown brands contain harmful ingredients or compounds.
Even more worrying is the fact that Ayurvedic products manufactured by FMCG giants contain ingredients obtained from herbs and plants or plant extracts grown artificially, not organically.
What are you planning to do with your findings?
We have forwarded our findings to the Ministry of Health and the Maharashtra FDA (Food and Drug Administration). It is for them to take the necessary action.
Lastly, any words of advice you wish to offer students of medicine?
Keep trying, aim high and have complete faith in the Almighty.
(Pictures courtesy Dr Samir Mansuri)