Hum log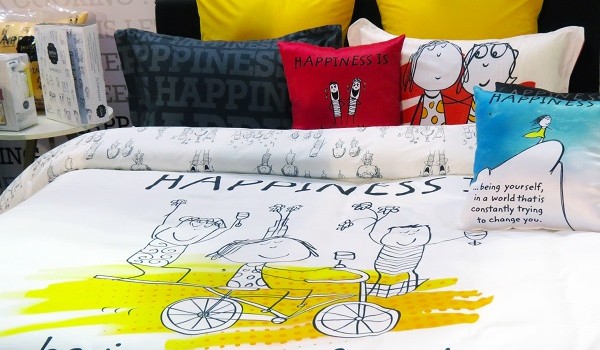 Published on January 5th, 2015
0
Want happiness? Look for it on your bedding
Two Mumbai-based siblings brought the famous 'Happiness is…' brand to home furnishings, and their venture has found many loyal takers.
by The Editors | editor@themetrognome.in
It was a simple idea, but it took social media by storm. US-based Ralph Lazar and Lisa Swerling started the 'Happiness is…' page on Facebook in late 2013, and within days, people were logging on just to see the newest illustration defining everyday moments of happiness. Very soon, the creators started crowdsourcing ideas and illustrating them.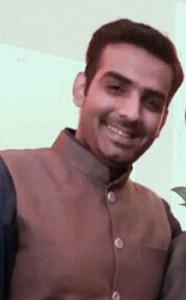 In Mumbai, Jairaj Ruparelia (26, in pic on left) was steering the ship in his family business – H&P Textiles – and pondering over a problem. A problem related to bed sheets, more specifically. "A survey of the market made me realise one fact: there is a glaring gap between what 8 or 9-year-olds sleep on, and what a 20-year-old sleeps on. The latter age group is not interested in the cliched Disney-themed designs, or even the usual Batman and Superman," Jairaj told The Metrognome. "Teenagers don't even care what they're sleeping on. But they are big spenders on things that catch their fancy. So we wondered which design would appeal to them the most."
The team brainstormed over several designs internally. "Meanwhile, I was seeing that the 'Happiness is…' page was trending on social media. I loved the concept behind it and had been following it for a while," Jairaj says. "Then it struck me – why not have these wonderful little designs on home furnishings?" He wrote an email to the page's creators, asking if they were open to collaborating on a domestic level, where his company would select the couple's designs for bed sets. "Ralph wrote back the next day, expressing interest," Jairaj grins.
And so the connection was forged.
Happiness!
The idea was a very unusual one – anyone else in the business would probably have thought of using the designs on apparel first. "We started negotiations with Ralf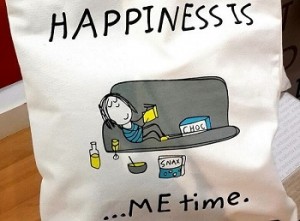 and Lisa in February 2014, and told ourselves that the line would be out by October," Jairaj remembers. "We were also putting together the distribution and retail channels for the new line. We had to move fast with it, because this was a social media trend, ultimately – you sit on it for too long, the trend dies down, and you lose out," he explains.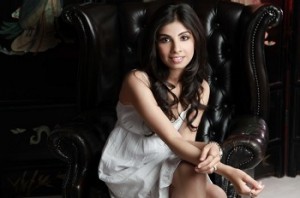 Very soon, though, both Jairaj and his sister Shruti (30, in pic on left), who helms the company with him, realised that the project was unviable if they did all the work on their own. "We decided to take our idea to Portico; they already had a retail and distribution channel, and we said we would pay them a certain percentage," Jairaj says. In the next meeting, however, H&P Textiles decided to sub-license to Portico and work on it together. "It was fantastic! We couldn't have got a better partner for the venture," he grins.
Getting the illustrations done
Meanwhile, Ralph and Lisa were briefed about the designs that would most suit the Indian market. "Ralph was stunned to discover just how important family ties are for Indians," Jairaj says. "Even on their Facebook page, they receive about 30 per cent of their ideas from India, and most of the ideas are about family. The rest are about friendship. There is also a fair bit of ideation happening on 'me time'."
The line of bed sets, totes and other merchandise rolled out as planned, and sold out before anyone realised what was happening. "Portico even received complaints about the line's non-availability," Jairaj laughs. They quickly consolidated after not being able to meet the high demand at first, and have now expanded the concept with a line of ceramics after tying up with Oasis Ceramics. The duo will now take the idea into apparel.
What if the bubble bursts?
"We realise that all trends die down, that this bubble will also burst some day," Jairaj explains. "But if you think about it, this concept deals with spreading happiness. It cuts across geographic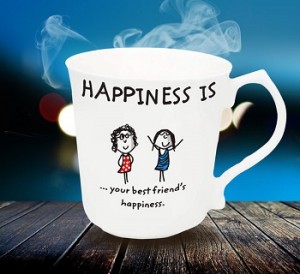 boundaries. That is why it is more than just a social trend and is so powerful. People turn to the Internet to escape negativity in their lives. What better way to look at something in your home and feel happy?" he asks.
(Pictures courtesy Jairaj Ruparelia)