Hum log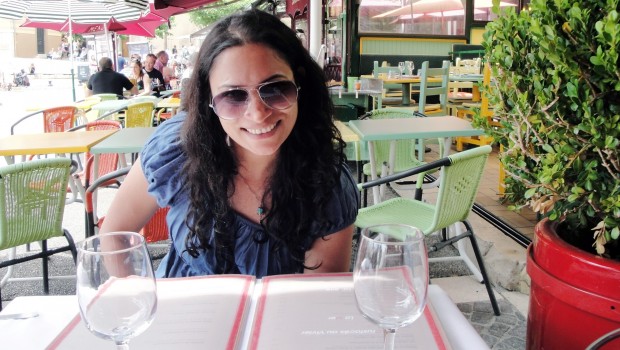 Published on October 29th, 2012
0
The shoe stopper
Chondamma Cariappa's blog, The Sole Sisters, lets you find and drool over the prettiest shoes in the country and abroad.
by Ritika Bhandari
This shoe blog will have you go 'One, two, buckle my shoe…three, four, preen and post'. Adding a fun twist to the old nursery rhyme is a unique blog for the sole which loves shoes, and is aptly titled 'The Sole Sisters'.
Advertisers are always in search of inspiration, and Chondamma Cariappa was no different. But instead of a commercial, she started a blog titled 'The Sole Sisters'. The 32-year old Creative Director with Bates Advertising, Mumbai, took a cue from her personal Facebook album 'Fetish' and decided to give women all over the world a new pair of shoes to drool on every day.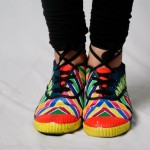 Chondamma says, "Each time I travelled, I put up pictures of shoes I had bought from various parts of the world. This led to discussions and comments from friends. So I thought, 'Why not start a blog for women who are passionate about shoes?' That's how the idea for The Sole Sisters was born."
A shoe lover, the Bandra resident talks about how the space constraint in Mumbai doesn't allow her to keep too many pairs of shoes. Originally from Bangalore, she moved to Mumbai six years ago and owns 50 pairs of shoes.
Her blog prologue reads, "You walk in wearing a nice pair of shoes and somewhere in the room a woman wonders, 'Where did she get them from?' and 'Is she thinner than me?'  Sole Sisters is a blog dedicated to answering one of those two questions." And Chondamma answers them with pictures of shoes sent in by readers and contributors from across the globe.
From wedges to high heels to knitted ballerinas, the blog features all kinds of lovely shoes. Till date, more than 400 contributors have sent in their photographs and 70 per cent of these are from India. But she says that the international demographic, as well as posts from small Indian towns intrigue her. "Initially, it started with friends and colleagues sharing their pictures. Soon, the word spread and we started getting emails from women all over asking us to feature their shoes," she says.
Despite the overwhelming response, she only has herself and her friend Parveez Shaikh handling the blog – Parveez handles the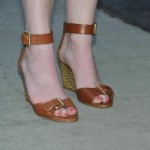 PR and marketing for her. But how does one get an entry into the featured posts? Chondamma says, "We give high points to pictures which are shot interestingly or artistically. Having said that, sometimes a great or funky pair of shoes shot in a simple way also makes for a great picture."
The Sole Sisters blog is definitely growing in popularity with the presence of a Facebook page, and the tags ensure that contributors help to spread the word. "Also, while travelling in India or abroad, when we come across anyone wearing nice shoes, we take pictures right then and there, or just give them our visiting card," says Chondamma.
There is a website in the pipeline, which will feature sections like shoe reviews, discussions and online shopping, among other things. The first step in this direction has taken place with the launch of the Neon footwear collection by a local designer through The Sole Sisters blog.
Chondamma says that the best part about running the blog are the mails of appreciation she receives from women she has not even met. And yet they connect, not over coffee or clothes but shoes.
Simply put, her blog underlines the fact that a combination of a good pair of boots and a nicely shot, clear picture, can get your favourite pair envious likes, shares and comments. After all, isn't Cinderella proof enough that a pair of shoes can change a person's life?
The blog is at http://thesolesisters.blogspot.in