Hum log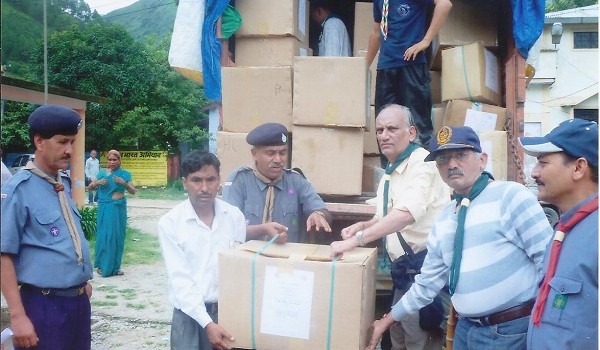 Published on October 28th, 2013
1
Senior Scouts turn 60
Internationally, the adult scout movement is 60 years old. Indian Scouts want their work to reach more people in society.
by The Editors | editor@themetrognome.in
The Scout – Guide Movement is one that instantly reminds one of school and camping trips over the vacations. Once school is over, however, it has been 'Goodbye, scouting' for most of us.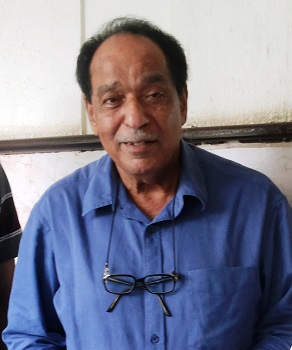 But for some, scouting becomes a way of life, and it is distressing to let go of something that has fulfilled them so much at the school level. This feeling prompted a few young men, among them Khar resident Satish Khanna (78), to ponder over starting a past scouts outfit. "In 1954, a group of friends and I, all of us scouts, organised a get-together of past scouts in Mumbai. Coincidentally, the International Fellowship of Former Scouts and Guides had been established just a year ago in Switzerland to adopt the fundamentals of Scout and Guide movement and serve the society and scouting in particular," says Satish (in pic on left).
He recalls how there were just about 15 members in the first year of the Body's working, but today, there are over 3,000 members all over the country. "As per rules, you can be a scout till 22 years of age. But after that, for the true Scout, there is a definite vacuum in his life. So this organisation, where you can join post-25 years of age, comes at a good time in the Scout's life," Satish says.
Old beginnings
The national body of the Fellowship was established in New Delhi in 1959 and got affiliated with the International Body. "However, in the initial years, the body did not take up any active projects. Today, however, we are present in 23 States in India," explains Satish, who is the current President of National Scouts Guides Association (a post he has held for the past six years), and who has served as its Vice President for 35 years. "Our foremost objective is to support the Scout & Guide Movement.
M Hidayatulla, Chief Justice of India, and Lakshmi Mazumdar, National Commissioner of Bharat Scouts and Guides, formed the National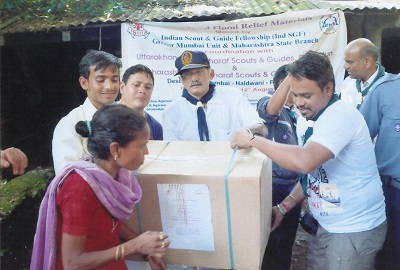 Body of the Fellowship in Delhi in 1959. On Saturday, October 26, 2013, the Indian Scout and Guides Fellowship celebrated 60 years of International Scout Guide Fellowship.
What they do
"We have a number of ongoing projects as part of our activities – free book bank scheme, under which we provide textbooks to school and college students every year, adoption of several villages in the country, introducing scouting to boys lodged at a reform school in Matunga, book donation for night schools, holding medical camps. Our endeavour is to try and generate a social awareness and help those in need," he explains.
In Mumbai, these Scouts also work with a girls' blind school in Dadar and a women's development centre in Bandra, where they have donated sewing machines.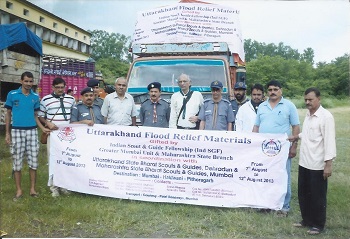 Their most notable contribution in recent times, however, came during the recent havoc in Uttarakhand, when they travelled to the affected areas themselves and distributed materials for survival. "We adopted 500 families and put together a kit for each family. Each kit contained 32 essential items. The situation was extremely grim but we still ploughed on," remembers SK Agarwal, Senior Vice President, Indian Scout and Guide Fellowship.
"We had even gone to Orissa, Bhuj and the South of India when the tsunami struck. It is in our blood to reach a place of disaster and offer assistance to the affected," Satish says.
Today, they say, even young persons who have never been Scouts at the school level want to be associated with their activities. "We are open to people joining us, even if they did not have the opportunity to be Scouts of Guides but who believe in their ideals. The idea is to ultimately serve society while keeping the spirit of scouting alive in the country and across the world," Satish says.
 (Pictures courtesy ISG)