Hum log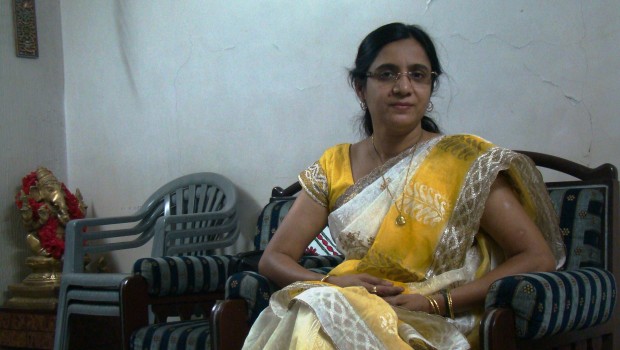 Published on December 6th, 2012
0
'Pravin never discussed the Pramod Mahajan episode with me'
Sarangi Mahajan is slowly making peace with the present – but there may never be a respite from the past.
by Vrushali Lad | vrushali@themetrognome.in
It was a scandal that rocked the nation in 2006. Pramod Mahajan, architect of the Bharatiya Janata Party's (BJP) still-used slogan 'India Shining' and the party's probable PM candidate, was shot at by younger brother Pravin, at the former's Worli residence. 13 days later, he succumbed to his injuries in hospital, and with his passing, Pravin, from being an unknown entity till that point, became the killer whose motive nobody could understand.
Two years ago, to complete an almost eerie state of affairs, Pravin passed away in hospital after a severe brain haemorrhage sent him into an 83-day coma. But the questions still remain. Why did he shoot his own brother, the man who he idolised? How was his wife, Sarangi, connected to the incident? Why did he surrender to the police, give a detailed account of his crime, but later maintain that he did not shoot Pramod?
More to the point, why did things come to such a pass in one of the most powerful families in the country?
I ask Sarangi these questions at the Mahajans' modest home in Naupada, Thane. She is all friendliness and grace, instantly agreeing to this interview and inviting me to her home. "I don't hold back any more," she says, when I tell her I am surprised by her readiness to speak about what is probably the ghastliest chapter in her life. "Our lives were laid bare the moment it (the shooting) happened. Nothing is private now."
At the centre of it all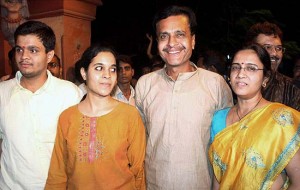 December used to be a special month in the Mahajan household. December 4 is, as per the Hindu calendar, Pravin Mahajan's birthday. Two days later came his and Sarangi's wedding anniversary. And on December 22, is his twins Kapil and Sumati's birthday. I met Sarangi on December 4, and asked her about coping with life six years after the incident that sent several skeletons in the Mahajan closet tumbling out. I am replaying several opinions about Sarangi in my head…it's been said that she isn't as simple as she lets on, that she consistently sticks to a script. But her answers don't sound rehearsed. And she is charming enough to ask me, when I take her pictures on my camera, to send her a few "good ones" to upload on Facebook.
"You know, six years after Pramodji's death, we celebrated Diwali for the first time this year. There was just too much going on before this…the court cases, prison visits, the publication of Pravin's book (Majha Album), and then Pravin passed away in 2010. But we are slowly getting back to our lives, though everything has changed," she says.
I suppose everyone expects her to be a weepy widow, and a bitter one, considering that her name often cropped up when the shooting was still fresh in public memory. Rumours suggested that her political ambitions, coupled with his simple lifestyle away from his brother's meteoric rise in Indian politics, may have pushed Pravin to the edge. Sarangi has also been linked with the controversy in several unsavoury ways.
When things went wrong
Pramod was the proverbial father to his siblings, Sarangi says, but as his prominence within the BJP grew, his attitude towards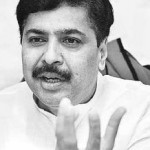 Pravin changed. "We began to understand that he and his family didn't think we were at par with them. Pravin began to feel that his brother was embarrassed by him. He resented the fact that Pramod's PA would set an appointment for the two brothers to meet, that Pramod didn't return his calls. Soon, my husband stopped attending functions within the family, though he never stopped me and the kids from going. The last function I attended was Poonam's (Pramod's daughter) wedding in 2002. Pravin didn't attend even that."
She speaks fondly of Pramod bhavji, of how he took care of Pravin, helped him get a job at Reliance, even earmarked a flat close to his own at Worli. "The two were very close. Pravin was very knowledgeable about politics, so they got along well. When we were newly married, we used to live together in a house that the BJP had given Pramod. I loved living under the same roof as the family, because I come from a joint family myself. But he soon told us to look for a place of our own – he didn't want the party to ask uncomfortable questions."
The Party, she says, became an underlying theme in all their lives. "People thought: Pramod Mahajan is their family member, they must be rolling in money, he must be getting everything done for them. But look at my house, this is how we have always lived," she gestures towards her simply furnished home. "Pravin never used his brother's name, never tried to benefit from the Party's connections. His motto was simple – live within your means, have enough for a few simple enjoyments, but don't get into the whole 'status' thing, because it becomes difficult to maintain a rich lifestyle," she says.
April 22, 2006
But what drove him to shoot at his own brother, then surrender to the police?
Her not surprising stand on the issue of the incident – she and her lawyers have maintained this throughout his trial and beyond – is that her husband did not shoot Pramod Mahajan. "He couldn't have done it. Even at home, if he spoke harshly or did anything out of anger, he would feel bad about it later. But after shooting Pramodji, he didn't show the slightest remorse. If he had done it, the guilt would have consumed him."
So what really happened, I ask. She says, "I asked him this question several times. He would just say, 'Let that subject be. Let's talk about other things.' I even asked our lawyer (Harshad Ponda) about Pravin's statements in court (the trial had taken place in-camera, so details are not yet known) but the lawyer also didn't give me details."
She recalls how she first reacted to the news with shock, then dismay, then with a collapse. "I couldn't believe that Pravin had done such a thing." Then came the backlash. Till then, not many people knew that the famous Pramod Mahajan's brother lived in Thane. "Suddenly, the media was everywhere. The police would come and go at all times. The family, and those we thought were our friends severed all ties with us. If you switched on the news, all you could see was the Pramod v/s Pravin issue. It was a nightmare." Thrust into the spotlight, she says, she and her children were left to deal with the 'criminal' tag that would be associated with Pravin from the moment he pumped the first bullet into Pramod.
Learning the ropes
After Pravin's arrest, the family's bank accounts were frozen and their car was seized. "I had never used public transport; we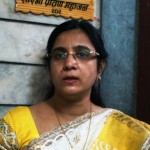 had a car with a driver and there was never any need to use the train or bus," she remembers. "Suddenly, I had no money. My brothers pitched in, gave me an ATM card to their accounts. I had to arrange for lawyers, try and get Pravin all the help he needed. I learnt things from scratch – how to travel by train from Thane to CST, take the bus, meet with lawyers, present myself in front of a judge, and then manage the home…it was all a tremendous learning experience."
She remembers how her children, who were only 16 years old then, grew up overnight. "They learnt to deal with negative comments. I'm sure it wasn't easy. They've both been good at studies, and despite the trauma in their personal lives, they passed their Class 12 exams with good marks. A lot of people expected them to do badly, expected us to fall apart. But we survived."
Through all this, she lost all her friends. "I used to attend kitty parties. I had a big circle of friends. But none of them have contacted me in these six years. I help in social initiatives in the city (she recently participated in the Atre Katta's boycott of autos and taxis) so I meet a lot of interesting people. I even have a court case going on against Pramodji's family in Osmanabad (for ancestral land that the other siblings and Sarangi have staked a claim to) so I meet our relatives there. But I don't have any friends in my age group any more."
She goes back to describing the time she collapsed in the aftermath of what Pravin had done. "He was gone, and I was afraid to step out. For two months I locked myself up at home. But the day I learnt that Rahul (Pramod's son) had collapsed with a drug overdose, I got the strength to stand up again." She clarifies, "I have nothing against Rahul. He is a genuinely nice boy. But till that point, all fingers had been pointing at us, at our life, at how Pravin had ruined an innocent family. What happened with Rahul was unfortunate, but I was relieved that the world would finally know where the actual problem was. And it wasn't with us."
The kids are all right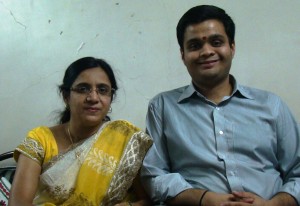 Her son, Kapil, walks in from work at this point. He listens to our conversation for a while, then says, "The incident showed us who our true friends were. I understood how courts worked, how to scrutinise medical and legal documents. I even telephoned them (Pramod's family) several times, but they never spoke to us.
I feel every young person should go through the trauma we went through, because it builds character. If my uncle was still alive, I would have been secure in the knowledge that he would get me a job somewhere, that I didn't need to prove myself because he would help. But my sister and I did well on our own. We finished our studies, I got a job on my own merit. I understand what the thrill of achievement is; I wouldn't know about it if nothing had changed." And continuing in the tradition of his paternal grandfather and father, Kapil is also a teacher – he teaches English and Business Communication at a town college.
Sarangi says that her children have bravely faced a world that has branded their father a murderer. "My children turned out fine. They respect their mother, they work hard, they are good human beings. I never had to worry about them going wayward."
Dealing with the family
Sarangi admits that 'the Mahajan family' has been an important constant in her life. "I used to be an ABVP worker, and I would have loved to continue my work after marriage. But the women in this family have never been allowed to work, and later, we had to mind ourselves constantly because we had to keep up Pramod's image. Then my children were growing up and I was with them all the time. But in 2004, I wanted to return to politics, and Pravin was fine with it. To this end, I had started doing work in the locality. And then 2006 happened."
She says that these days, she attends several functions and meetings by city-based NGOs. "I never refuse an invitation, because I get to meet so many people and know what society is thinking. I am busy with Pravin's book, which is doing very well. I am also running from pillar to post trying to get the Rs 7,00,000 compensation that the Maharashtra State Human Rights Commission awarded me (after Nashik jail authorities were found to have been negligent with Pravin's medication when he was incarcerated there), and there's the court case at Osmanabad. Plus, I want to get my daughter married off next year."
Does she still harbour political ambitions? "Almost every party offered me a ticket to contest elections, but the time was not right. It still isn't. We are settling in slowly. My children are now independent and I don't need to be at home constantly. Yes, life changed dramatically, and Pravin is no more. But he is still with us – in the discipline he insisted on at home, in the way all of us are leading our lives in an upright manner."
And will she ever reconcile with the Mahajans? "I have always wanted a reconciliation, but they don't. I have lost count of the number of times I have tried to speak to them, meet them. Tell me, what was our fault in what happened? They have had enough opportunity to get in touch with us, and they are welcome to do so. I hope that at least the children will get along some day."
(Mahajan family and Pramod Mahajan pictures courtesy outlookindia.com and thehindu.com)