Hum log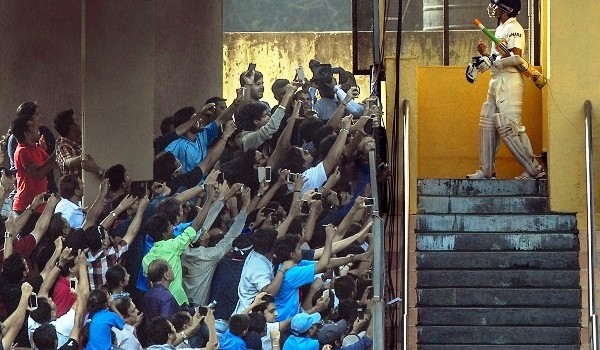 Published on April 10th, 2014
0
Mumbai photographer wins Wisden MCC Cricket Photograph of the Year 2013 award
Atul Kamble, noted photojournalist with Mid Day, was adjudged the winner for his stunning picture of Sachin Tendulkar's last match at Wankhede.
by The Editors | editor@themetrognome.in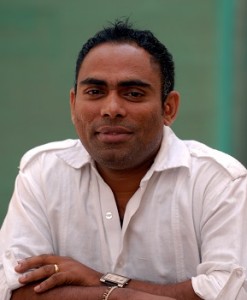 Mumbai-based photographer Atul Kamble, a noted name in news journalism, was declared the winner of the Wisden MCC Cricket Photograph of the Year 2013 Award yesterday. Atul's picture of legendary batsman Sachin Tendulkar emerging from the dressing room to take the pitch for his last match, beat out stiff competition in 500 overall entries from around the world to be declared the winner.
With the win, Atul also pocketed a cool £1,000 cash prize. Other winners included Shaun Roy, professional photographer from South Africa, and Khalid Rayhan Shawon, an amateur photographer from Bangladesh. The judging panel comprised Chris Smith, Patrick Eagar, Nigel Davies, Eileen Langsley and Hugh Routledge.
Atul's picture was shortlisted with 10 others, and ultimately chosen for its "sheer sense of occasion", as Chris Smith put it.
We spoke to Atul after his big win. Excerpts from the interview:
How did you choose this spot for the picture?
I was positioned at the boundary line on the opposite side of the players dressing room. Thanks to my tele-photo lens (zoom lens), I managed to shoot this picture from the opposite side of the ground.
When you took the shot, what was running through your mind?
I was excited. I knew I had a good off-beat (off-action) picture. But I was a little emotional myself too, because I knew that this would be Sachin Tendulkar's last innings and as a Mumbai player, I had followed his career throughout.
Would you say this is your best picture? What are some of the other great shots you have taken?
I think I'd say that this is one of my best pictures till date. I have a few favourites, both in sport as well as in general photography, and this will surely be among the best I have shot.
How long have you been a photojournalist? Can you describe a memorable incident in your photography career?
I've been a photograhper for almost two decades now, 18 years to be precise. One of the biggest and most emotionally stirring moments for me as a photographer was during the Azad Maidan riots in Mumbai on August 11, 2012. Some miscreants took down the Amar Jawan Memorial outside CST Station and I shot that image. The images incensed many and created a furore, both on the virtual and social media, as well as in the real world. Some political parties even termed these miscreants to be traitors.
So what does this recognition from Wisden mean to you? 
Being a sports photographer primarily, there can be no bigger award than one that comes from the Mecca of Cricket — Lord's. MCC's recognition has to be my biggest award as a sports photographer.
(Pictures courtesy Atul Kamble)