Hum log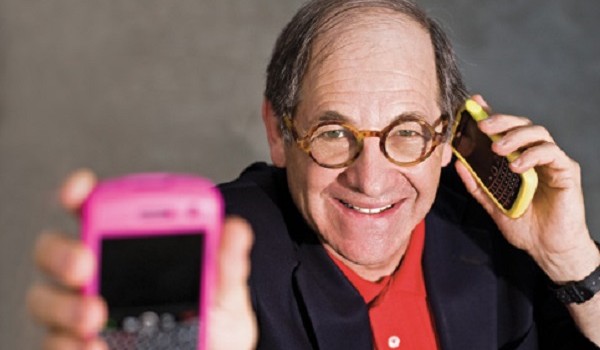 Published on May 2nd, 2015
0
How the mobile phone ring tone was born
Ralph Simon, creator of the mobile phone ring tone, talks about how he discovered the idea of a tune for every call.
by Subhasis Chatterjee
Ralph Simon joined the party at 9 pm on a winter evening in Kolkata and started tapping his feet to a live tune of 'Dhum Pichak Dhum', the hot number by Palash Sen's band, Euphoria. Then he smiled and whispered in my ears, "Not a bad ring tone!'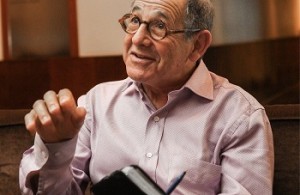 Ralph, now 65, is known as the 'father of the mobile phone ring tone'. The man himself is witty, intelligent and very humble. I met him as part of a recent tech enclave, where, fortunately, none of his speeches were interrupted by a ringing phone! To make his speeches interesting, the Englishman frequently used Bengali words. Naturally, the crowd was totally under his spell.
Discovering the ring tone
Ralph's first professional association with music began in the 1970s, when he co-founded the Zomba Group of music companies (now a subsidiary of Sony Music Entertainment) with Clive Calder. "In the mid-90s, I became Executive Vice President of Blue Note Records and Capitol Records. After this, I started EMI Music's global New Media division in Hollywood," he remembers. He unveiled his first ring tone company Yourmobile (later renamed Moviso) simultaneously in Europe, America, Africa and Australia in 1997.
In 1998, Ralph had predicted that mobile phones would become the most indispensable social and voice networking and music companions for consumers. But it was a year before that he made an interesting discovery of his own.
"I was attending an important meeting at Nokia meeting and I was waiting for a car to take me to the venue. Just then, a Finnish youth passed by and there was an interesting melody coming from his phone. It wasn't a standard Nokia tune. When I asked him what it was, he said that his phone's alarm was very shrill, so he was trying to make the sound less shrill," the CEO of London-based Mobilium Global says.
"That was during the late 90s," he added. "Finland was then the world leader in mobile phone technology and I had been invited to make a presentation on digital audio postcards, an IT invention that allowed an attachment containing music, scrolling text and the jerky video of those days to be tagged together to an email. Back in those days, it was a big thing."
But for the Englishman, that chance conversation with the Finnish youth gave him the best idea he'd ever had. "It was a turning point in mobile entertainment. Since we already had our technology, why couldn't we take it further by having music ring when one's phone rang? We could even enable our favourite songs as our ringtones," he said. Ralph took the first available flight back to the US the very next day and started working on the idea.
Copyrights and legal tangles
But copyright issues were a problem. Music companies, for whom the sale of ringtone rights is a lucrative source of revenue today, would not give in.
The same week, Sean Parker and Shawn Fanning of Napster (a peer-to-peer file sharing service used mostly for sharing audio files) were on the cover of Time. "Music companies suspected that they were pirates and weren't interested in giving us licenses either. Only Michael Jackson's company, which owned rights to Bryan Adams, Norah Jones and the Beatles, agreed," Ralph remembers.
The first two tunes he used on getting a license were the Pink Panther theme and the Bond theme from Dr No. While Mobilium Global had to wade through lawsuits and financial settlements to get the music rights, the flip side of the struggle was that its traffic grew from 15,000 to 200,000 a day within a week.
Before shifting to Silicon Valley, Ralph ran a music company that had signed metal band Iron Maiden just when they were starting out. Then there was Will Smith. "He may be a famous actor today but when we gave him a break he was a hip-hop rapper called The Fresh Prince. It was that identity which earned him his first acting assignment on the TV show The Fresh Prince of Bel-Air."
Mobile Entertainment magazine named Ralph as one of the world's Top 50 executives in mobile entertainment in 2005, 2006, and 2008. In 2007, he received its special award for Outstanding Contribution to the Global Mobile Entertainment Industry. Ralph is also the founder and Chairman Emeritus of the Mobile Entertainment Forum- Americas and he still has his ear to the ground to try and catch the tune of the next digital revolution. "I'll keep my eyes and ears open…I have got to see what's coming next!" he exclaims.
(Pictures courtesy Ralph Simon)