Hum log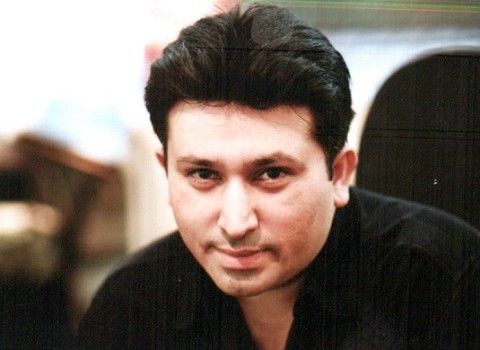 Published on January 21st, 2014
0
'Horror and mystery fascinate me'
Legendary actor Amjad Khan's son Shadaab talks about his new innings as a writer, and why he misses his father.
by Vrushali Lad
His father set the silver screen on fire with his very first film, Sholay, in 1975. The creepy Gabbar Singh of Sholay, played to perfection by Amjad Khan, went on to do several different roles, most of them very different from his debut outing.
Several years later, in 1997 his son, Shadaab, ventured into films with Raja Ki Aayegi Baraat (co-starring Rani Mukerji). Naturally, comparisons with his illustrious father followed. However, Shadaab couldn't make a mark with the few films he did, and he quickly dropped off the radar. He has now surfaced with his first book, Shanti Memorial, a compilation of two chilling novellas set in a home for violent and criminally ill persons.
We spoke to him about writing a book, his choice of subject, his father, and why he isn't in films at the moment. Excerpts from the interview:
You started with films, specifically with acting. Why did you decide to take the jump to writing?
Just because I am writing doesn't mean I have left acting. I have been writing from an early age of eight years, it just took me a little while to get the confidence to put my work out into publishing. The only reason I haven't been acting is because good work hasn't come my way, so I took a back seat. If I get a story that I like, I am open to it. There will always be a balance between my writing and acting, both will be carried on simultaneously.
Do you plan to act in any more films soon?
If I get a good offer to act, I am open to it – there will always be a balance between my writing and acting.
Your book Shanti Memorial is an unexpected book, not something a new novelist would usually write. How did you hit upon this story?
What fascinates me are the human mind, its psychology, paranormal psychology, clinical psychology, horror and particularly the genre of mystery. I don't remember reading classics, I would rather pick up a mythology book and get immersed. The stories I have written even during my childhood, have always been different from the rest. The reason I wrote Shanti Memorial, is because horror is one of my favourite genres and I wanted to write that genre. But I am not limiting myself and will soon explore writing on other genres too.
What kind of research went into the writing of Shanti Memorial?
Research was really what I have been reading all these years since childhood – thrillers, mystery, mythology, horror, paranormal and clinical psychology. I love horror and murder mystery genres. The idea to write Shanti Memorial is purely based on my interest and love for these two genres.
Being the son of the late actor Amjad Khan, and the grandson of legendary actor Jayant, comparisons must be an everyday thing for you. What are your thoughts on this?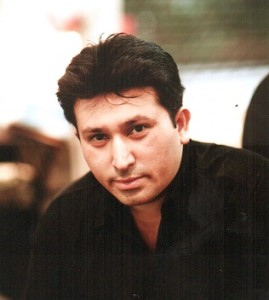 I can only say that I feel honoured to be compared to my dad and granddad. In fact, my maternal grandfather was Akhtar ul Iman, a very famous writer who wrote films like Ittefaq and Waqt. I guess I picked up writing from him. Comparisons can affect you only when you are not content with what you are doing in life. For me, writing has been a passion and I am happy how things are shaping up.
Can you describe the influence your father has had on you as an actor and a human being?
My father always encouraged me throughout my childhood and teenage years. Both my parents acknowledged my love for writing at an early age. Although I was aware of my father's stardom, for me he was just my father who corrected me when I was wrong and encouraged my good qualities. I lost him at an early age of 18. I miss him and I wish he was here to read my book.
Did you always want to be an actor or did you have other career goals?
Entering the industry as an actor was the most viable option as the industry knew my father. As a person I do not plan too much ahead and take things as they come each day.
What was the turning point in your life that made you think, 'I should write a book'…?
There was no such turning point as I developed my love for reading and writing at an early age. Reading bizarre psychological thrillers, horror, mystery, mythology, clinical thrillers have always interested me.

Do you plan to direct films in the future? What are the kind of stories you are most drawn to?
It's a bit too early. But when it happens you will be the first to know.
Do you think you would consider writing a sequel to Shanti Memorial?
It is too early to comment right now. It all depends on the response I get from my readers.
What's next for Shadaab Khan?
Definitely another book. I am currently exploring a couple of ideas, and very soon I will know which one to proceed with.