Hum log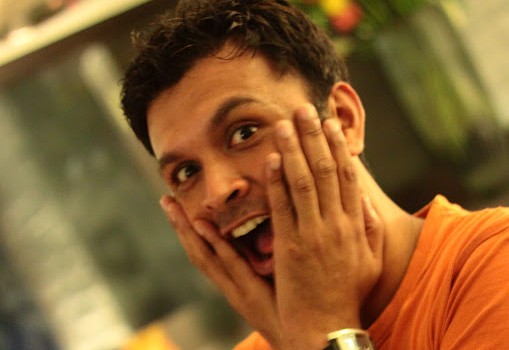 Published on October 13th, 2012
0
Coming soon: Bedardi Baalam
Harish Iyer's 'fun' project for women, Khuli Tijori, will have him visit colleges and start a debate on local trains.
by Vrushali Lad | vrushali@themetrognome.in
He shot to fame when TV show Satyameva Jayate featured him on its child sex abuse episode. Viewers cried as Harish Iyer told his heartbreaking story, how the experience shaped his reality and how he took solace in Sridevi's films. But if Harish gave you the impression that his early life must have made him a serious, constantly brooding individual who measures his words when he speaks, that impression will shoot itself in the face when you speak with him in person.
Because the man is funny and quite fun to speak with. And that forms the core of his ambitious project, Khuli Tijori, where young people of both sexes can speak about sexuality, their bodies, their 'dangerous' bent of mind and so on, in a light vein on a quirky blog. "Activism should be fun, then it becomes effective," Harish says. "I am a big fan of Geet from Jab We Met, and I love the line where she says, 'Akeli ladki khuli tijori ki tarah hoti hai. That inspired the name of the project. We are not looking at naari shakti activism. Rather than a boring (read: intellectual), Bengali activism method, I want to make it intellectually sl***y in a Tam Brahm way, like me," he laughs.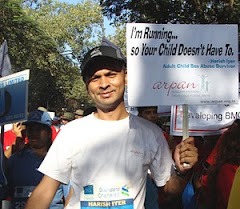 Harish started the project in February this year, and the idea for it was probably germinating even as he started the Sita Sena in 2009 as a counter point to fundamentalist group Ram Sene's Valentine's Day exploits in Bangalore. "We were a group of men wearing the most obscene pair of shorts we could find, and each of us carried a whistle. Then we approached women on the street, and told them they could blow the whistle at any man in the group," he says, adding that the blog and the project is a chance for him to present his views, which may not be the world view. "People have lost their rational thinking. Either they speak loudly in front of 10 people who share their opinion, or they act cool by not listening to other voices. There has to be a middle path."
That middle path is what he chose for the project as well. "Women can be sexy, bi***y, sl***y and as horrible as men. We either make women goddesses or whores, so where are the normal, common women? The project will celebrate these women, the in-betweens." He plans to do this by not intellectualising issues plaguing women, but by promoting serious activism in a logical, fun manner – and he started by adopting the name 'Bedardi Baalam' for the project. "So I might go to a college, hand a camera to two girls and tell them to stare at a boy's pe*** and record his reaction. Do you know that a woman staring at a man's pe*** is likely to embarrass him at least 10 times more than when he would stare at her body? Of course, the girls will not be shooting his pe*** on camera, but it will be a good experiment," he explains.
Similarly, he and partner-in-crime Deborah Grey (whose moniker is 'Maal' for purposes of the project) will stage 'train plays', where they will travel by local trains in non-peak hours. "We'll stand in the compartment and start reading out passages like, 'Isne mujhe chheda, mujhe chutiya kaha' and 'Main akeli rehti hoon'. People will start listening in and a dialogue will be initiated right there," he beams.
Harish's plans include taking the project to college students in a major way. "By the end of this year, I will have two or three projects planned around these activities. The projects will be for women's rights, for single women and for the right of women to have sex. We may also do basic conversations in flash mob style. And we plan to take the train plays to bus stops as well."
Right now, he admits that he hasn't been feeding in any posts on the project blog. "But I want it to be a place which is not just mine, though I will edit its contents to keep it non-sleazy. We will also build a team to take the project up in a big way. My end goal is to start an NGO called The Hiyer Foundation. All of this is very ambitious and it sounds great when you say it, but I know the actual implementation will be tough." For now, though, Harish has already started visiting colleges in Mumbai "on the pretext of giving lectures" to develop "this sense of making activism fun. So the dialogue has already started."