Hum log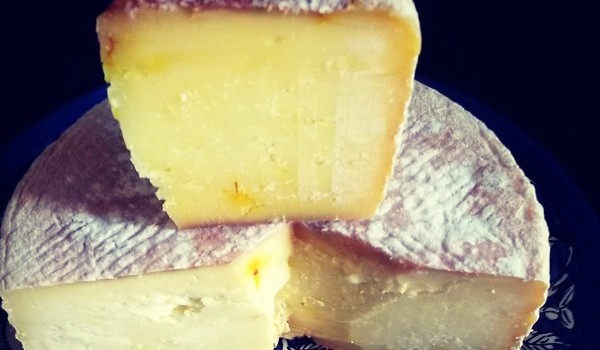 Published on March 27th, 2015
1
A sweet little cheese story
You've eaten ghar ka makhan, but have you tasted handmade cheese yet? Enter Mausam Jotwani and her awesome cheesy tales.
by Ritika Bhandari Parekh
Imagine an alternate universe where Willy Wonka was not a chocolatier, but a cheese maker in the concrete jungle of Mumbai. With no space for a factory, he decided to convert his refridgerator into a temperature and humidity-controlled cave to get through his cheesy ways. Now also imagine Mr Wonka to be a 28-year old woman, and you have Mausam Jotwani, an urban cheese maker with the brand 'Eleftheria Cheese.'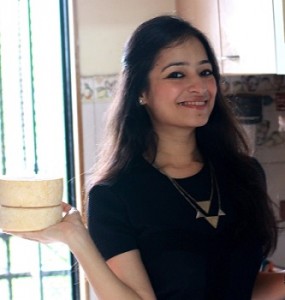 An HR professional at CapGemini, Mausam doesn't remember the last time she had processed cheese sprinkled on her pizza because she makes her own cheese and sells it too. Her fresh, spreadable cheese also known as Fromage blanc is what finds its way to a crusty baguette. "It all started when I had gone to Germany as a teenager. I was studying the German language and that is the first time I had artisan cheese," she says. Unlike the Amuls and the Brittanias, her palate was exposed to a gamut of handcrafted cheese which were fresh and interesting.
Her tryst with Germany continued through her work commitments. She continues, "Every time I would try different varieties of cheese and sourdough breads there. I was actually, quite amazed with the explosion of flavours. I never thought cheese could taste so good and that's how I got very interested in it."
The journey
She remembers how in 2011, when she was completing her masters in HR in the United Kingdom, cheese became a part of her daily diet. "Just like we have vegetables, I had it in my fridge all the time. Once I was back, I missed eating it. At that time, handmade cheese was not readily available. And because I had tasted the good stuff, I decided that if I can bake my own bread then why not make my own cheese?"
She read, googled, watched videos and graced her bookshelf with the Fundamentals of Cheese Science. The science and art behind creating cheese intrigued her and when her first batch flopped, she realised it was not that simple. She imported the ingredients and made another batch of fromage blanc. "I took it to my office and gave it to my colleague. And the next day, she had made a cheese cake out of it!" she exclaims. "I was like, is this my cheese? My colleague loved the consistency and texture and was willing to pay for the next batch."
Amazed and stumped, Mausam loved the appreciation and the fact that somebody would pay for it excited her. Started as a hobby, soon the joy of creating and making cheese with her own hands from scratch prompted her to come up with Eleftheria.
Hobby to side-business
"Eleftheria actually, means 'freedom' in Greek. While brainstorming for the name, the thought process was to choose something that I would like even 10 years down the lane. The word 'freedom'
popped in my head as it gives me immense freedom to go out there, explore and experiment. It gives me freedom from the corporate world as well. And in the end, it is freedom from processed cheese," she grins.
Mausam's passion for cheese and learning new languages combines when she has to decide names for the different cheeses that she makes. "Recently I made this saffron-infused cheese and I call it Netania. You see the famous cheese names like Mozzarella, Brie, Gruyere and more can't be used as they are protected. So unless I use the milk from the same breed of cows and buffaloes they use, I can't term them so. This gives me the pleasure to invent and christen my cheese creations, which I love."
Her struggles
A mini cheese appreciation club – that's what she calls the feedback session from her friends. "Making cheese is not about just reading a recipe and reproducing it. It is about the raw material, mainly milk, that goes into it. One has to understand how milk reacts at different temperatures, which cultures go into it, how do these cultures behave, what role does temperature and acidity play and more such small details," she explains.
With the weather in Mumbai acting up, she had to constantly reassess and modify the recipes. "Also good quality milk is of paramount importance, because your cheese is as good as your milk. How you actually separate the milk solids and what you do with these solids, gives each cheese its own character." Hence, feta tastes different than a parmesan and cheddar. Today, she sources her milk from a farm in Igatpuri and maintains high quality standards.
Another battle on her home front was convincing her parents. "I was working seven days a week and they thought I had gone mental. So it was a task to make them realise that the cheese we were eating was not actual cheese, but a homogenised version with 51 per cent milk and rest all preservatives and emulsifiers. And the reason my cheese tasted different was due to the freshness."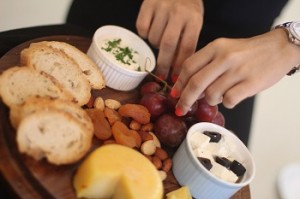 Luckily, they sensed her passion. So when she is out on exhibitions, her brother helps while her bhabhi is the official taster. Mausam also has a mentor who guides and fine tunes her recipes. "He is a pioneer in the cheese making industry. He started 20 to 25 years ago, when people didn't know what mozzarella was. I have been fortunate enough as it has been a constant learning process, under his tutelage."
Her dream
"With Eleftheria, I want to give an Indian touch to cheese. I wish to make a fresh, handcrafted cheese with locally sourced ingredients that is inspired by Mumbai and India." So while paneer is Indian cheese, she would love if someone visiting Mumbai would make a point to try and take back Eleftheria cheese for being tasty.
With plans only for quality stuff and iconic cheese, Mausam hopes that cheese finds a way to be a staple part of the Indian diet. "It is not only a concentrated source of protein, but also elevates the mood just like good chocolate. It is a healthy choice for breakfast, too."
She leaves us with this anecdote: "Cheese is milk's sleep into immortality."
To order your own handcrafted artisan cheese, follow Eleftheria Cheese on Facebook or visit their website www.eleftheriacheese.com
(Pictures courtesy Mausam Jotwani)